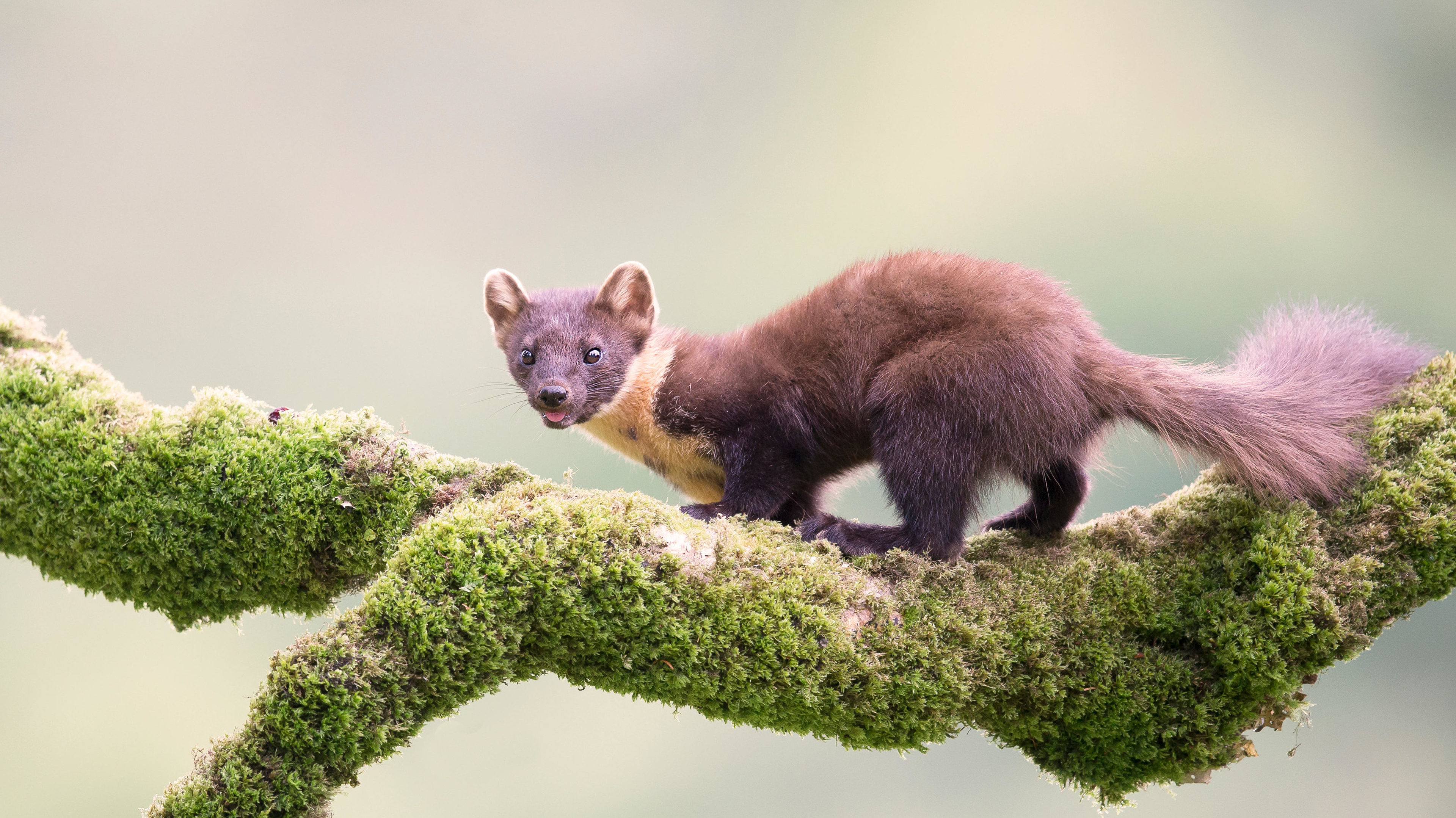 POLLY PULLAR has watched Scotland's wildlife on wild mountainsides and sun-dappled forests.
But the writer and photographer reveals some of her most memorable moments came in the living room of a house in Ardnamurchan.
The couple who live there have created an incredible idyll for the pine marten, one of our most elusive and misunderstood animals.
These mocha-coloured mammals have made Les and Chris Humphreys' garden on the shores of Loch Sunart their personal playground – and often invite themselves into the house for an egg or two.
"I was introduced to Les and Chris 15 years ago by a friend, who said I must meet them, as they too were mad about animals," said Polly.
"It was extraordinary. I sat on the sofa with a piece of cake and a cup of tea, and one of the pine martens came in and jumped up to take an egg from my hand.
"Usually I would be eaten alive by midges from wherever I was observing, but there I could sit in comfort and look out one window to see otters and seals in the water, and from another window watch pine martens. Thanks to the numerous cameras Les has set up in the garden, I could also view the pine martens on a television.
"The garden is amazing – the marten kits use the vegetable nets for hammocks and slide down the glass of the greenhouse again and again until they become bored."
The private Humphreys have turned down numerous requests from TV and film companies over the years, putting the welfare of the ecosystem first, and they also declined when Polly said they must write down their observations. Eventually they asked Polly to write about it. The trio discussed whether putting their account into the public domain might spoil what had been created, but decided telling the story was more important.
The result is A Richness Of Martens, which is the collective noun for a group of the animals, and an apt description of what is going on in the Humphreys' garden.
Polly hopes the book, which is also a celebration of Ardnamurchan's wider wildlife, will help change attitudes towards a creature that was almost wiped out in the past.
Persecuted for centuries, for their rich pelts and the havoc they can wreak in the henhouse, sightings rarer over the decades.
These days, however, they have much healthier numbers and can be found once more in parts of the country where they had all but vanished.
But there are few places where they are as prevalent – or bolshie – as Ardnamurchan, where they are regular customers at the village shop in Kilchoan.
Indeed, in the lead-up to Christmas one year, the shopkeeper was driven mad by the nightly raids of a pine marten tucking into brandy-laced mince pies on the shelves, and was forced to catch the creature in a live trap and return it to the wilds.
People weren't always so easy-going, though.
"They were known as the scourge of the glens due to their conflicts with game interests," said Polly. "Although pine martens became protected 30 years ago, they are still persecuted.
"They are playful, clever, acrobatic and have a sweet tooth. Although they are powerful, there is no way they would be able to rip out sheep's throats, as the old tales suggested."
Polly saw her first pine marten when she was eight, shortly after her family had moved to the area from Cheshire to take over a hotel.
"A man brought a fishing bag in with salmon inside, but also this beautiful dead creature. No one really knew what it was but I recall someone calling it a marten cat.
"Over the next 10 years I barely saw another one."
The first time Chris and Les came to Ardnamurchan on holiday, they spotted a pine marten just after coming off the ferry.
On their many return trips they became entranced with the animal and, when they were looking to move there permanently, the news of a house for sale where pine martens came to the bird table for food sounded too good to let slip.
In the subsequent years, Chris and Les turned the garden into a haven for wildlife, with a series of lights and CCTV ensuring they never miss a moment of activity.
"If there is a message to be taken from what they are doing, it is to know the joy we can have from giving wildlife space and help, rather than saying, 'I don't want that in my garden, it's making a mess'," Polly said. I have badgers and deer in my garden in Aberfeldy. You need to learn to work around them and adapt – they were here first, after all."
Polly said the Humphreys – who never stroke or pet the pine martens – were concerned they might have changed the martens' behaviour by providing them with food, but having compared data Chris and Les have collated with that of a wildlife expert Rob Coope, she doesn't believe this is the case.
Polly added: "Compare the regular feeding of martens with the fact that every year we fork out £200 million on food for our garden birds as well as hedgehogs, squirrels and badgers.
"Why should feeding any wild creatures be any different? Wildlife is struggling, particularly in this heat, with badgers desperate for food because the worms have gone down so deep.
"What Chris and Les are doing is a lesson for us all and shows how important it is to respect nature when all wildlife is currently on the edge."
A Richness Of Martens is published by Birlinn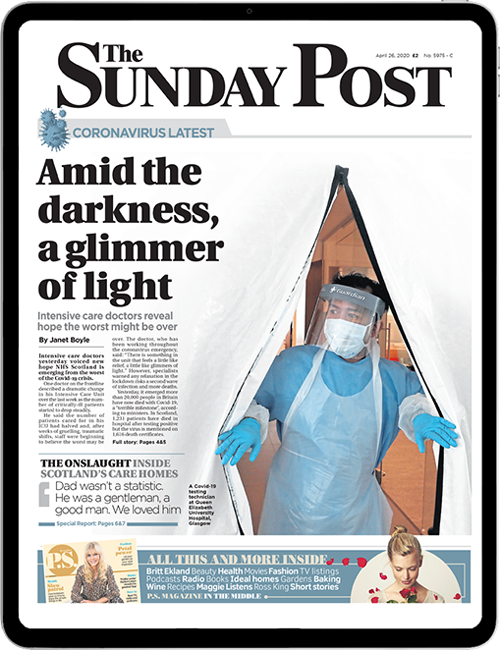 Enjoy the convenience of having The Sunday Post delivered as a digital ePaper straight to your smartphone, tablet or computer.
Subscribe for only £5.49 a month and enjoy all the benefits of the printed paper as a digital replica.
Subscribe