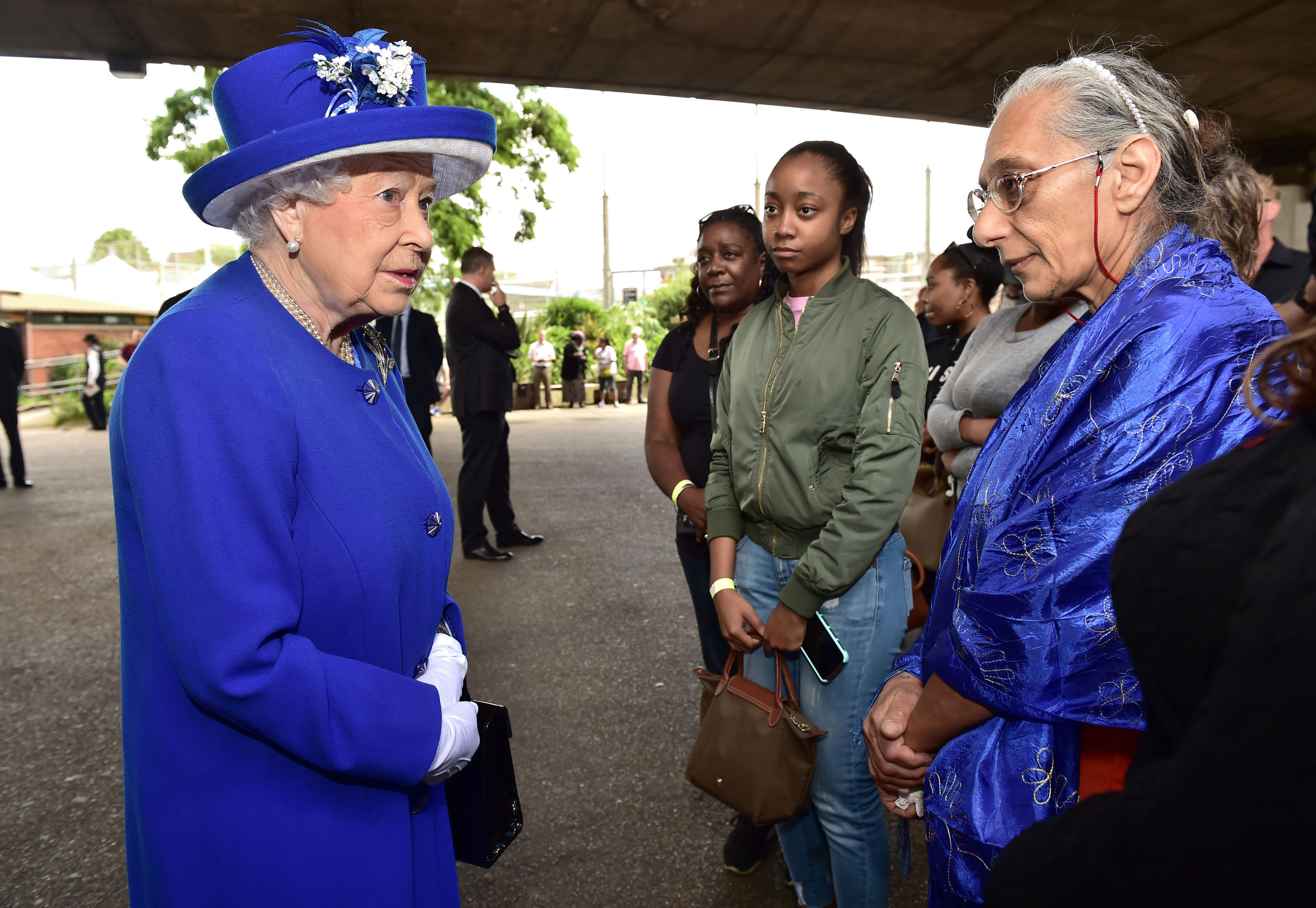 THE QUEEN and the Duke of Cambridge have arrived at a rest centre helping those affected by the Grenfell Tower fire.
The royal visitors are expected to meet volunteers, local residents and community representatives while visiting Westway Sports Centre, near the charred remains of the building in west London.
On Thursday, the Queen paid tribute to the "bravery" of firefighters who battled the fire and praised the "incredible generosity" of volunteers offering their support.
Recovery efforts ongoing with death toll expected to rise steeply
The search for the bodies of those killed is continuing amid fears the death toll could be substantially higher than the 17 confirmed so far.
More than 70 people are believed to be unaccounted for since the blaze, which police fear was so devastating that some victims may never be identified.
Six bodies have been recovered from the gutted 24-storey tower, while 11 have been located inside, but cannot yet be removed.
The latest figures from NHS England show that 24 people are still being treated in hospitals across London, of whom 12 remain in critical care.
Metropolitan Police commander Stuart Cundy responded to speculation that the number of dead could exceed 100, saying: "For those of us that have been down there, it's pretty emotional, so I hope it is not triple figures, but I can't be drawn on the numbers."
Asked by a seven-year-old boy at the scene "How many children died?", mayor of London Sadiq Khan replied: "The bad news, I'm afraid, is lots of people died in the fire."
On Friday fire crews again used water to damp down the charred building as they began a third day of picking through the tower's charred remains.
Teams were forced to leave the building on Thursday afternoon when the fire restarted, delaying further the efforts to reach upper floors, where some victims are thought to have been trapped.
The streets around the high rise block in north Kensington are plastered with posters begging for information about those who were in the building.
More appeals were put up overnight on Thursday as relatives became increasingly distraught about their loved ones.
A criminal investigation led by a senior detective from Scotland Yard's homicide and major crime command is under way with calls for "corporate manslaughter" arrests to be made.
Pictures showing the charred insides of a flat in the tower block reveal blackened appliances lined up against the wall while charred possessions are scattered across the floor.
Meanwhile, experts have said sprinklers could have been fitted in the tower for £200,000, but Nick Paget-Brown, the Tory leader of Kensington and Chelsea Council, said there was not a "collective view" among residents in favour of installing them.
One of the first victims was named as 23-year-old Syrian refugee Mohammed Alhajali, with the Syria Solidarity Campaign director Kareen El Beyrouty launching a campaign towards funeral costs.
The appeal said: "Mohammed Alhajali undertook a dangerous journey to flee war in Syria, only to meet death here in the UK, in his own home. His dream was to be able to go back home one day and rebuild Syria."
Prime Minister Theresa May, who has faced criticism for failing to meet survivors when she visited the scene on Thursday, has ordered a full public inquiry into the disaster in response to mounting anger that the fire might have been preventable.
Mr Khan has demanded an interim report to be published this summer and for the inquiry to examine whether the block was refurbished safely.
More than £1 million has been raised to help those affected by the fire, with more than 60 tonnes of donations collected by one local mosque.
---
READ MORE FROM THE SUNDAY POST
Under-pressure Theresa May facing key leadership tests over Queen's Speech and Grenfell response
At least 17 confirmed dead in Grenfell Tower blaze as search dogs brought in
VIDEO: Boris Johnson told rival politician to 'get stuffed' in debate over controversial fire service cuts when he was London Mayor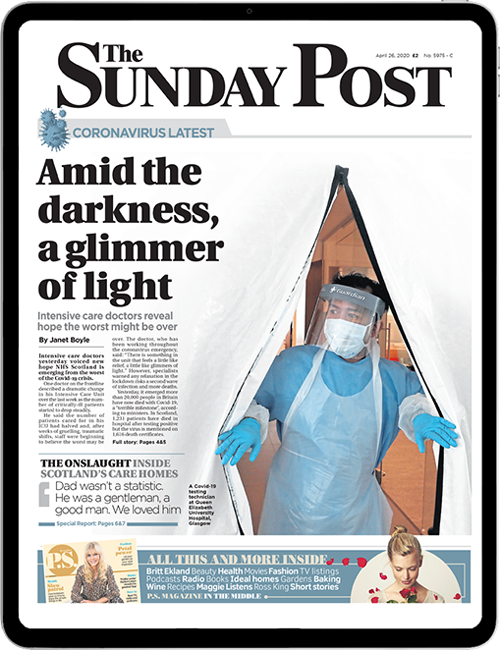 Enjoy the convenience of having The Sunday Post delivered as a digital ePaper straight to your smartphone, tablet or computer.
Subscribe for only £5.49 a month and enjoy all the benefits of the printed paper as a digital replica.
Subscribe