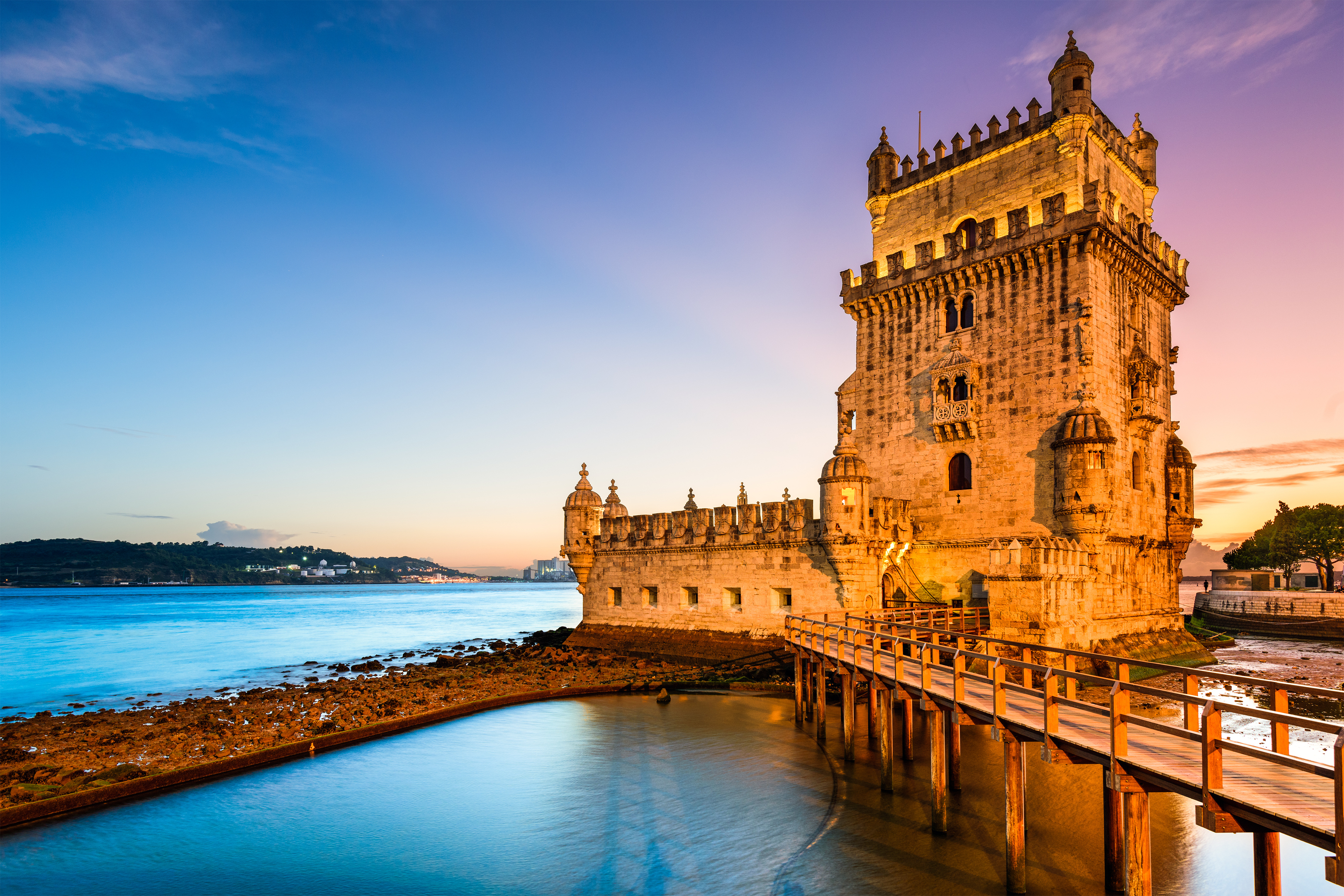 AS a first-timer to Portugal, I was keen to experience both sides of the country – city life and a much-needed beach break.
And it certainly offers each in droves.
My first stop during a short four-day visit was Lisbon.
It may be one of the oldest capitals in Europe, but often goes unnoticed when it comes to deciding on a destination for a city break.
However, things are changing and it's slowly becoming a hotspot for those in search of a getaway that offers plenty of culture and things to do.
You can't help but feel frozen in time as century-old wooden trams rattle their way through the hilly streets of Lisbon.
Those streets offer beautiful views of the shimmering Tagus River at almost every turn, not to mention the nostalgic Fado performers you'll find belting out the mournful tunes that the city is famous for.
First things first upon arrival in Lisbon, I headed straight to my hotel, the Tivoli Avenida Liberdade. If you're looking for a luxurious, modern and nothing less than exceptional hotel in the heart of the city (just 15-20 minutes from the airport), this is the one for you. I was greeted at the door by a welcoming member of staff who escorted me to the check in desk, which was quick and simple – exactly what you need after a day of travelling!
I headed up to my room to freshen up and to say it was a struggle to leave the room would be an understatement. The newly refurbished bedroom was spacious and although it was modern, it still maintained that cosy classic feel – almost like a home away from home. The room was complete with a Nespresso machine, which proved to be the perfect pick me up for the night ahead.
Glad rags on and ready to make the most of the busy hotel atmosphere, I made my way to the Skybar for a much-needed aperitif. As I browsed the extensive cocktail menu and soaked up the stunning views over Lisbon rooftops, I realised just how wonderful the Tivoli Avenida Liberdade really was.
After an exquisite dinner in the hotel restaurant (complete with plentiful sharing dishes to start and a delicious lobster main course), I decided it was time to retire to the marshmallow-like bed in my room. And judging by my plans for the next day, this was one of my better ideas…
The following day, we opted to explore the city by tuk-tuk, a method of transport that originated in Thailand but has become extremely popular here – so much so that many souvenirs now give a nod to the auto-rickshaw.
As we made our way round the steep, narrow streets, the beauty really shone through.
Pastel-tiled buildings add charm and character, while the rooftops that tumble down the hillsides result in multiple lost hours, simply because you just can't stop gazing out.
But be warned, no matter how great a photographer you are, capturing the depth of these stunning scenes is no mean feat, as I discovered while trying to snap unsuccessfully from every possible angle.
In order to enjoy more of Lisbon's breathtaking views, we climbed to the top of the Rua Augusta Arch.
After some delightful, albeit thigh-burning, sightseeing, we unwound with a tipple – the local's liqueur of choice, Ginjinha.
It's a sweet, syrupy, cherry-flavoured drink and can be found in the tiniest of bars which are dotted all over the city – many of them are tucked away, so blink and you'll miss them and they are usually only big enough to hold three or four customers (you'll find most queued down the street).
For our next sweet treat, we indulged in some of Portugal's famous custard tarts in a bakery that was built 150 years ago.
If you want to experience the best of Lisbon's nightlife, Bairro Alto is the place to be. It's where the bars and restaurants come alive, but only at dusk.
They offer a variety of options from cheap and cheerful to extravagant tasting menus.
As I sipped on a cocktail and grazed on tapas dishes, I realised that it's Lisbon's blend of ancient history and modern vibrancy that makes it so appealing.
Next, I headed to the Algarve in search of some much-needed sea, sand and uninterrupted sunshine.
Upon arrival at the Tivoli Carvoeiro Algarve Resort, it became apparent that Carvoeiro had something in common with Lisbon – the views on offer were simply spectacular.
Flanked by cliffs, rocks and glimmering sea water, relaxation seems top of the agenda at the resort.
But if sipping on drinks poolside (or at the hotel's newly refurbished Skybar) isn't for you, the most popular beaches in the area are no more then a 20-minute car ride away.
If you're set on getting under the skin of the Algarve to find some off the beaten track gems, a coastal walk is the ideal way to do so.
I spent an afternoon exploring the gorgeous limestone rocks, staring out to the glittering, blue sea and chatting to locals as I walked from my hotel to the local village.
Here you'll find souvenir shops aplenty and endless bars/restaurants – some authentic Portuguese, but also some that cater to the masses of British tourists that visit the area every year.
This is also where you'll also be able to purchase some of the finest Portuguese wine.
I'll be honest and say, from the outset, I wasn't completely sold the idea of combining a city break and a beach holiday.
But, with just a two-and-a-half-hour drive from the capital to the Algarve, it would be a shame to miss out on experiencing the different sides of Portugal.
It strikes the perfect balance for both the beach bum and city slicker.
Well, I for one can't think of a better way to rest those achy thighs after all that sightseeing than chilling by the side of the pool with a nice, cold beer!
FACT BOX
Monarch operate year-round flights to Lisbon from Birmingham, Gatwick and Manchester with fares from £42.
Flights to Faro from Birmingham, Leeds Bradford, Gatwick, Luton and Manchester airports with fares starting from £43. For further information or to book visit monarch.co.uk
Nightly rates at Tivoli Carvoeiro Algarve start from £198 and at the Tivoli Avenida Liberdade, Lisbon, from £170. Visit tivolihotels.com.