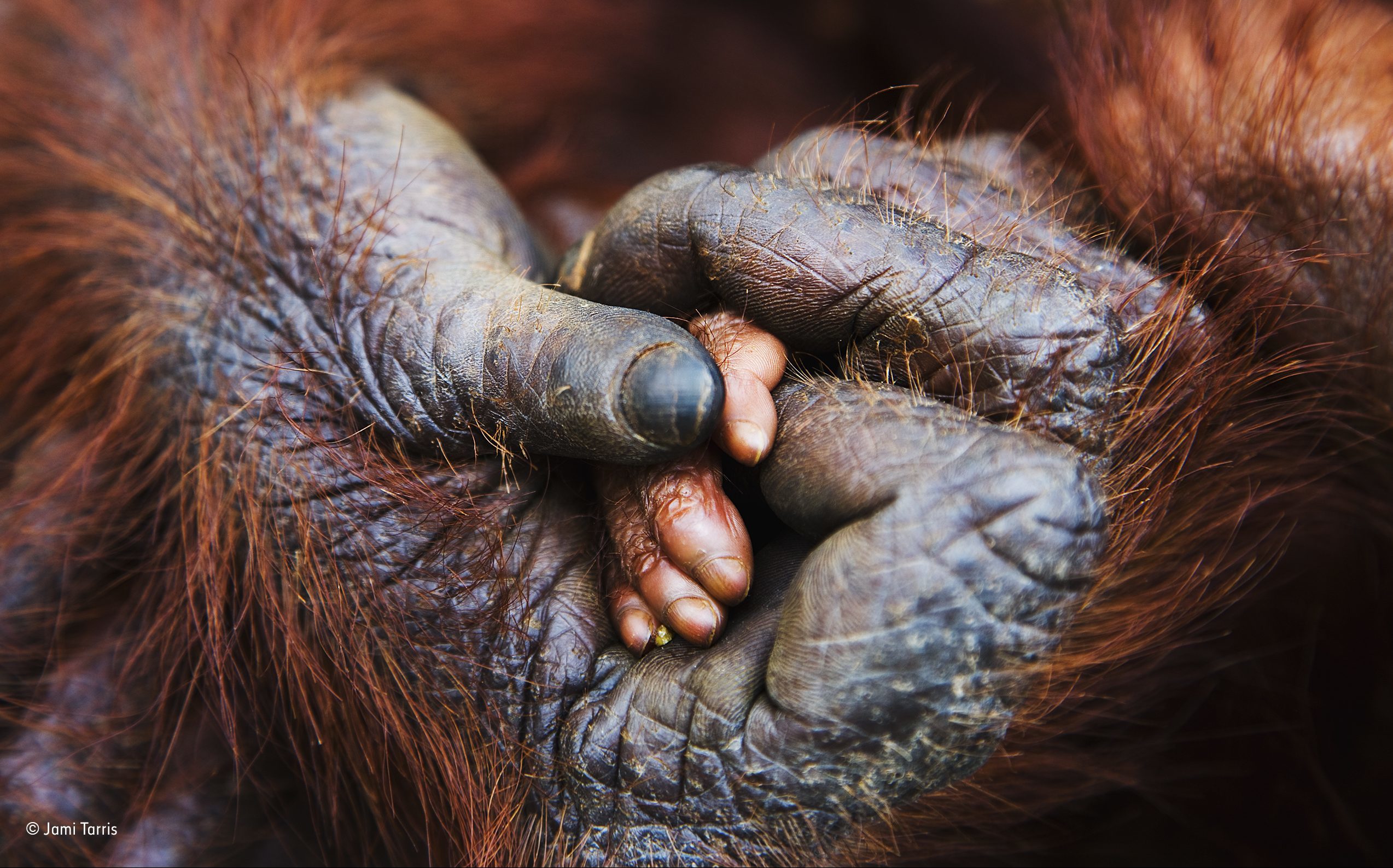 THE Natural History Museum's famous Wildlife Photographer of the Year competition is looking for input from the great British public.
Online voting for the People's Choice award is now open, and will close at 12noon on Monday 5th February.
Wildlife photography fans can choose from 24 stunning images, whittled down by the museum from almost 50,000 submissions.
The top five images will also be displayed online alongside the 100 snaps chosen by the judging panel.
The Wildlife Photographer of the Year exhibition is open until 28 May 2018.
Here's a selection of the breathtaking images.
Click here to see all 24 images and vote for your favourite
Luciano had to climb the cecropia tree, in the protected Atlantic rainforest of southern Bahia, Brazil, to take an eye-level shot of this three-toed sloth. Sloths like to feed on the leaves of these trees, and so they are often seen high up in the canopy.
Sometimes photographing large animals in isolation from their background can be difficult, especially if the background is too detailed. Luckily, David managed to capture the giraffes of Kenya's Maasai Mara National Reserve against a white, overcast sky, but he still opted to shoot a little closer and, adjusting the exposure, caught the intimate moment of a giraffe grooming its companion.
Moose are not strangers to the city of Anchorage, Alaska. This big bull is known as Hook, and Ryan knew from the previous year that he would be shedding his magnificent antler crown in the coming days. Ryan captured this scene in heavy snowfall as the rest of the city slept, and less than an hour later Hook shed his first antler.
During a three-week stay in Serengeti National Park, Tanzania, Martin encountered this female leopard several times. Called Fundi by local guides, she was well known in the area. Late one afternoon, Fundi left the tree she was resting in and stopped by Martin's car, fixing him with her magnificent gaze.
Approximately every five years an eruption of snowy owls makes its way down from the Arctic, where they breed, to the Pacific Northwest of North America, and congregates in areas like Delta, British Columbia. Connor captured this owl head-on as it was shaking off its feathers on a rainy winter day.
After more than two hours hiking with rangers in Volcanoes National Park, Rwanda, Alan came across the 'Hirwa' family group (meaning 'the lucky one'). This group of 16 mountain gorillas is led by a single strong silverback. They were feeding on young bamboo shoots and relaxing in a leafy open spot. Lucky for Alan indeed!
For Charl, nothing beats the excitement and anticipation of sitting in wait at a waterhole during the dry season, knowing that anything can appear out of the darkness. The herd of zebra in South Africa's Zimanga Game Reserve surpassed his wildest wishes,and the still conditions resulted in a near-perfect reflection.
As the drought in Zambia's South Luangwa National Park stretched on, the waterholes dwindled to pools. Flocks of Lilian's lovebirds congregated together and when the coast was clear they descended to this pool. They shuffled forward, taking it in turns to drink and bathe, as if on a conveyor belt.
Pikin, a lowland gorilla, had been captured and was going to be sold for bushmeat but was rescued by Ape Action Africa.
Jo-Anne took this photograph as the gorilla was being moved from her former enclosure within a safe forest sanctuary in Cameroon to a new and larger one, along with a group of gorilla companions.
She was first sedated, but during the transfer to the new enclosure she awoke. Luckily, she was not only very drowsy, but she was also in the arms of her caretaker, Appolinaire Ndohoudou, and so she remained calm for the duration of the bumpy drive.
The Arctic is beautiful all year-round, but in the late winter, whentemperatures reach -30 ̊C (-22 ̊F) and everything is white and the sun stays low on the horizon, it's stunning.
Josh was on a boat in a fjord across from Longyearbyen, Svalbard, Norway, and encountered this polar bear walking along the edge of the ice. Shewas curious, walking past the boat twice –just long enough for Josh to take a shot with her white coat glowing in the setting sun. After satisfying her curiosity, she silently walked off into the distance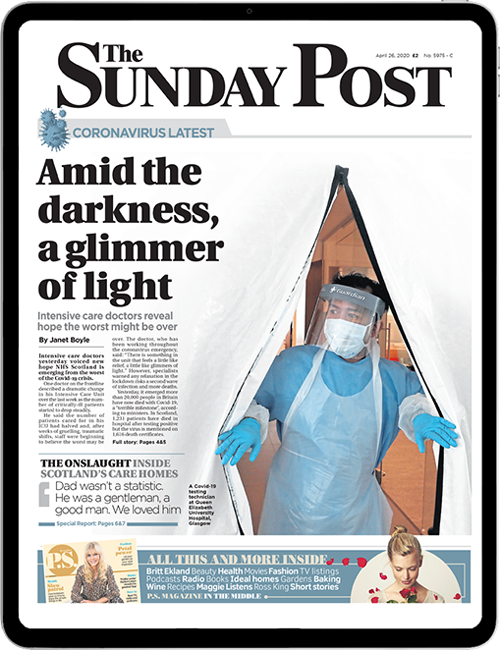 Enjoy the convenience of having The Sunday Post delivered as a digital ePaper straight to your smartphone, tablet or computer.
Subscribe for only £5.49 a month and enjoy all the benefits of the printed paper as a digital replica.
Subscribe