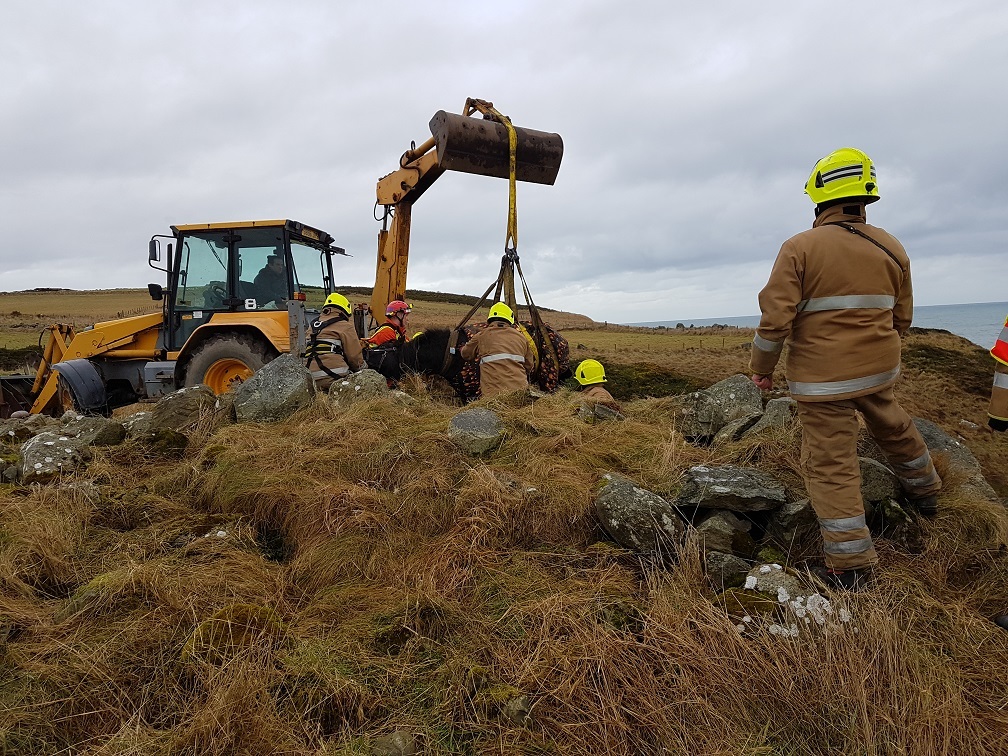 THE SCOTTISH SPCA were embroiled in a high-stakes rescue mission today after a horse fell down a 20 – 30ft cliff in Cammachmore, Aberdeen.
Scotland's animal welfare charity attended the scene this afternoon after receiving a call from the concerned owner.
Animal Rescue Officer Karen Hogg said, "When I arrived there was a sea of firemen, who were absolutely brilliant.
"Once the horse was safe my job was to get her cosy and make sure she got back up to a safe temperature.
"She's now safely back in the field with her owner and the vet will be checking up on her later tonight."
Anyone concerned about the welfare of an animal should contact the SSPCA animal helpline on 03000 999 999.