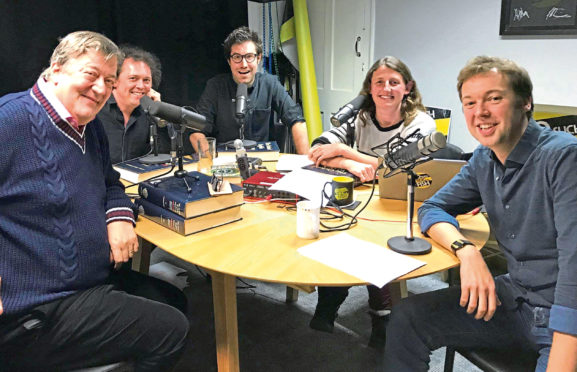 The truth is stranger than fiction, according to Mark Twain – and the American author certainly had a point.
This is a saying to keep in mind when you watch QI, the BBC2 panel show which has been delighting and surprising us since 2003.
It's full of facts that are considered Quite Interesting – such as until 1858, all British passports were written in French.
And did you know that smartphone users touch their phone 2,617 times a day?
Ice cream, meanwhile, is a solid, liquid and gas all at the same time.
And of course there is no such thing as a fish.
This interesting snippet is the title of No Such Thing As A Fish, put together by the research team behind QI.
It sounds odd but after a lifetime of studying fish, the biologist Stephen Jay Gould concluded that there was no such thing as a fish.
He explained that, although there are many sea creatures, most of them are not closely related to each other.
A salmon is more closely related to a camel, for instance, than it is to a hagfish.
The researchers of QI are known as the QI elves and since 2014 have put out this weekly podcast looking at some of the mind-blowing facts that are indeed stranger than fiction.
The presenters – Andrew Hunter Murray, Dan Schreiber, Anna Ptaszynski and James Harkin – have great fun picking over the parts of the world that you might find…well, quite interesting.
No Such Thing As A Fish (qi.com/podcast)
---
Death In Ice Valley (iTunes)
In 1970, in the remote Isdalen Valley in Norway, a woman's body was found, surrounded by a set of peculiar objects. Her identity has remained a mystery ever since. This podcast, by Norwegian reporter Marit Higraff, and the BBC's Neil McCarthy, intends to find answers that have evaded police for nearly 50 years.
---
Judge John Hodgman (iTunes)
A weekly podcast in which John Hodgman – who is not a real judge by any means – listens to real-life disputes between people and issues a judgment about who is correct.
It's all very silly, with issues such "is chili a soup or a stew?" and "may someone else's Chinese food be legally considered abandoned property?" and "is a machine gun a robot?". Makes Judge Rinder look like the OJ Simpson trial.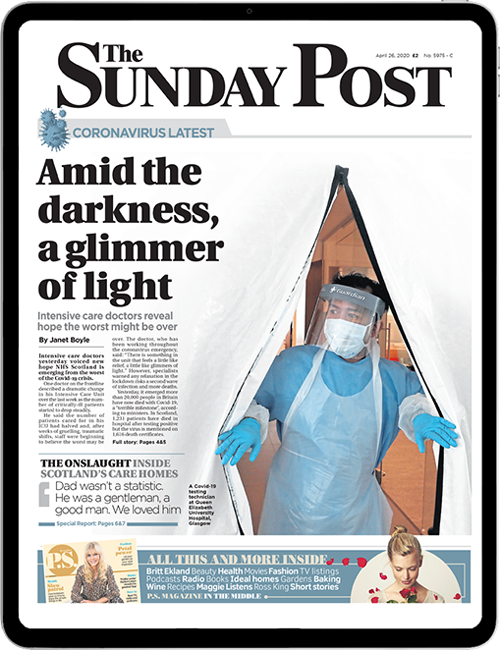 Enjoy the convenience of having The Sunday Post delivered as a digital ePaper straight to your smartphone, tablet or computer.
Subscribe for only £5.49 a month and enjoy all the benefits of the printed paper as a digital replica.
Subscribe