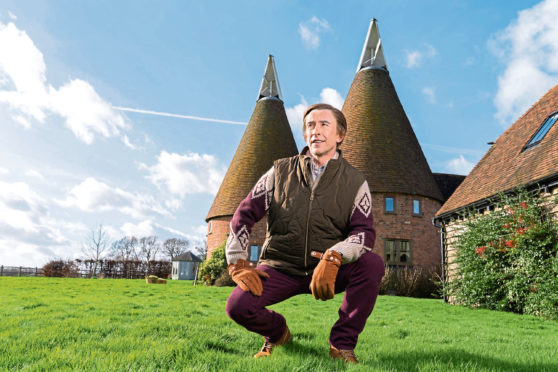 What does it say about Britain that one of the most cherished public figures of the past 25 years is also fictional?
It might mean that there aren't enough worthy real-life candidates that someone who doesn't really exist seems so appealing. But Alan Partridge is such a well-drawn and consistently funny character, though, that perhaps we can be forgiven for returning for more, time and again.
Steve Coogan's comedy character has starred on radio, a sitcom, a movie, and even a couple of books, so it's only natural he would enter the world of podcasts.
From The Oasthouse is a spoof podcast that visits the awkward radio host at home to hear his thoughts on everything from revenge to cleanliness to dating.
"We all love a cowboy!" warbles Partridge. "The Stetson-wearing ones, not the sort that come around to your house to fit a shower tray and say, 'You have to pay for materials in advance', say they're going to start at 9am, then arrive at 9.30, spend half an hour drinking your tea, before starting at 10, then disappearing at 2pm. No, the Gary Cooper type."
That's the sort of meandering, stupid thoughts that Coogan and his team of writers are so good at conjuring.
He's a famously vain character, too, bragging about how he enjoys working at a soup kitchen at Christmas.
"More than anything, it's not about the extra food, it's about the banter," adds Partridge. "I love the banter. They might say to me, 'what are you doing here on Christmas Day, Partridge? Don't you have any mates?' and, quick as a flash, I'll reply, 'What are you doing here on Christmas Day, don't you have a house?'
"Or they might say, 'Hurry up, this soup is as lukewarm as your career!' and I'll reply, quick as a flash, 'Don't you have a house?'"
From The Oasthouse, Audible
---
Unearthed, Apple Podcasts
Plants aren't just what you potter about in the garden growing. Here, James Wong reveals the roles plants and fungi play in thrilling, sinister and heart-breaking real-life stories.
Hear from scientists from the Royal Botanic Gardens, Kew as they use their world-leading expertise to solve crimes, support new laws and heal the human body.
A bit like if someone took The Beechgrove Garden and crossed it with Serial.
Bunga Bunga, Apple Podcasts
Silvio Berlusconi was a charismatic multi-millionaire real-estate mogul who upended the Italian political order and seemingly hypnotised an entire nation.
He was one of the longest-serving prime ministers of one of the world's wealthiest countries, until he was brought down by three powerful women – and two words: "Bunga Bunga".
This eight-part series documents the incredible rise and fall of Berlusconi.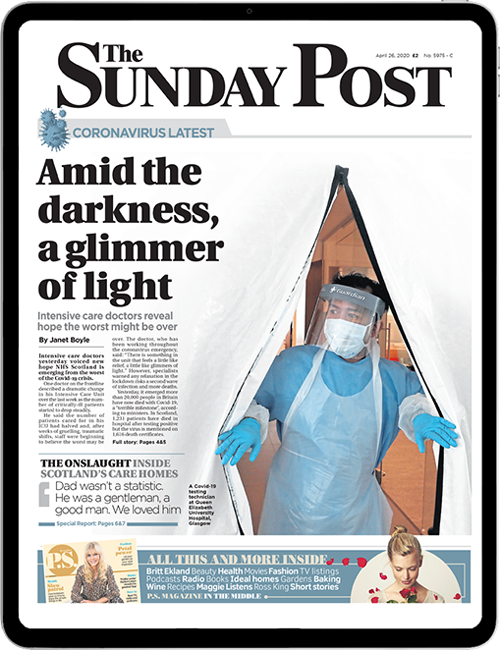 Enjoy the convenience of having The Sunday Post delivered as a digital ePaper straight to your smartphone, tablet or computer.
Subscribe for only £5.49 a month and enjoy all the benefits of the printed paper as a digital replica.
Subscribe