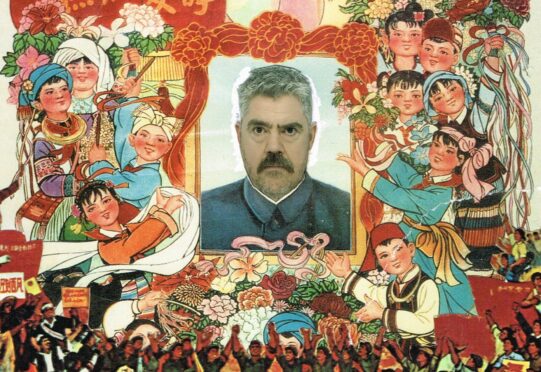 A bundle of magazines, a pair of safety scissors and a Pritt Stick are all any young artist genius needs to create a masterpiece.
Adults are increasingly getting into collage with cut out and paste becoming the art movement du jour. Last week even Beyoncé delivered her superstar seal of approval after releasing a collage of images of her career to celebrate her 40th birthday.
Now, an exhibition at the Fidra gallery in Gullane, East Lothian, will showcase collages from artists including former comedian and broadcaster Phill Jupitus.
The former stand-up and team captain on Never Mind The Buzzcocks, Jupitus abandoned show business four years ago to move to East Fife and pursue a career as an artist. Among his creative projects are collages which will be displayed at Fidra next month.
Many believe the genre is a simple, entry-level art form that even a child can create; they are entirely correct, according to Jupitus. "Collage is a really interesting entry point. It's a good gateway to art," he says. "Your brain goes into this weird, creative overdrive and it's fabulous.
"It's childish, and there's no bad thing about childhood. If I wasn't childish in my 50s I could never have been a comedian.
"There's something to it that really speaks to me in using old, found images like pop art and rearranging them in a way to kind of either make them funny or aesthetically pleasing.
"Weirdly it tied in with the way that I used to think as a comedian, playing with loads of different ideas and putting ones that don't fit, together. That's what comedians do really, they just play with ideas.
"That's the thing about collage, the inner four-year-old takes over and your inner four-year-old needs to be listened to, because they knew stuff but in a really unfiltered, brilliant way."
Going back to art
Jupitus uprooting from the showbusiness lifestyle of London to become an artist isn't so much a change of career as a return to his roots.
"I'm making a change as an older man, I'm 59 now," he explains. "It was always my intention to come back to art. It was the thing that got me into showbusiness. I used to do cartoons and design work for music fanzines, that got me into writing poetry then performing then comedy then broadcasting.
"Art is something I've always done in the background and I've always enjoyed it more than my real job. My wife went to art college and said she had the best time of her life. I looked at the kind of work I was doing and thought it wouldn't hurt if I stopped doing it. It was a combination of opportunity and curiosity that pushed me into it."
He's now studying art at Duncan of Jordanstone in Dundee where, as a mature student, he is happy to leave his previous life behind. His classmates, many of them born after the millennium, don't make a fuss of him.
"Do you know how many teenagers are watching the comedy stylings of a 59-year-old man? None of them. It's hard to hide when you've got a face like mine too. But what really kind of rammed it home to me that I was starting a new phase of my life was when a young girl, one of my classmates, came up to me and said, 'are you Phill Jupitus off the telly. My nan thinks you're great.' I knew then my time was done."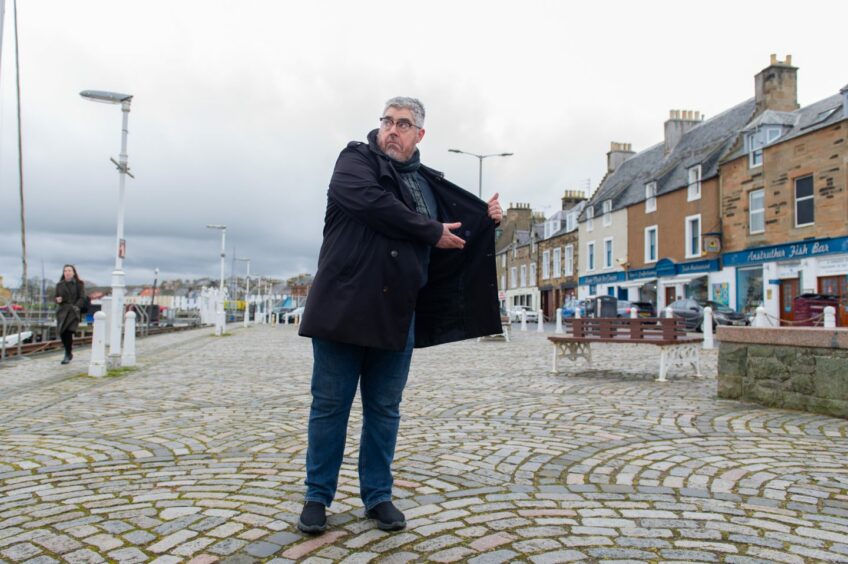 Jupitus began creating collages a few years ago when he began pasting together images from opposite sides of the Iron Curtain.
Old Soviet propaganda posters are mixed with American advertising images from the 1950s; Jupitus calls them Mad Mensheviks. Last year during the pandemic Jupitus made a collage featuring three people from different images; a laughing man, an apprehensive woman and a Soviet child executing what looked like a karate chop.
"There was something about the fact that none of the moods matched each other; and I thought, it's lockdown," says Jupitus. "People forced into a situation where they don't belong with each other, but they can't do anything about it.
"And I ended up making a series of a dozen collages that are just called An Awkward Lockdown."
Jupitus explains how Alan Rae, owner of Findra Fine Art, asked if he wanted to contribute to this exhibition: "I said I could give you the Awkward Lockdown ones, and he really liked them. He said you can still see the humour in them.
"A friend who saw them said, 'you can't fight the comedy in you, can you?' Lecturers have said it to me as well. A lot of my things still have a joke in them. I don't know if that's a defence mechanism or I'm just trying to beat the very last knockings of the old job out of myself. That's why I've gone to university, to find out if I can purge myself of all this nonsense."
A vibrant art form
Collage may be ideal for humour, or being a simple, tactile way to become an artist but according to Phill it's a vibrant art form. As well as Beyonce's birthday art, popular satirical Twitter artist Cold War Steve lampoons the post Brexit British government.
And although it suggests scissors and glue, there's something about the cut-and-paste style of collage which, according to Phill, reflects the modern, digital world.
"If you think about it we've got our phones in our hands all day," he explains. "How many different visual images a day do people see when they're scrolling through Instagram or Facebook or Twitter or wherever? We're the collage generation. It's how we process things, in a patchwork way.
"That's why collage will never get old, it speaks to what has been imposed on us now.
"Back in the olden days, attention deficit was a medical condition whereas now I think it's a societal norm."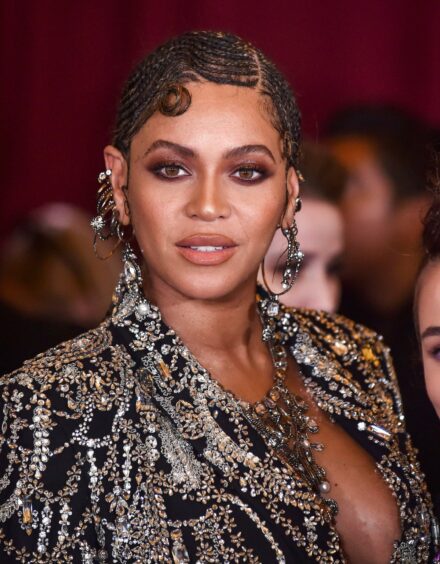 Having escaped a jumbled, hectic lifestyle, Jupitus is now happily ensconced in the East Neuk of Fife which is, he says, a vibrant, creative place.
"God, it's one of the most beautiful places in the world," he adds. "As well as that, it's one of the most creative communities. I've got James Yorkston down the road, King Creosote nearby, Val McDermid lives not far away.
"You can't beat hearing the door being chapped and it's Val telling me to put the kettle on because she's brought some cake.
"Plus it's just about to come into my favourite season, Scotland in winter when it's dark for 18 hours of the day. When it's dark you can think, and thinking is good for an artist. It's just slower, quieter, there's better air, and there are dolphins. That will do me."
---
Why scissors, paper, rock for artists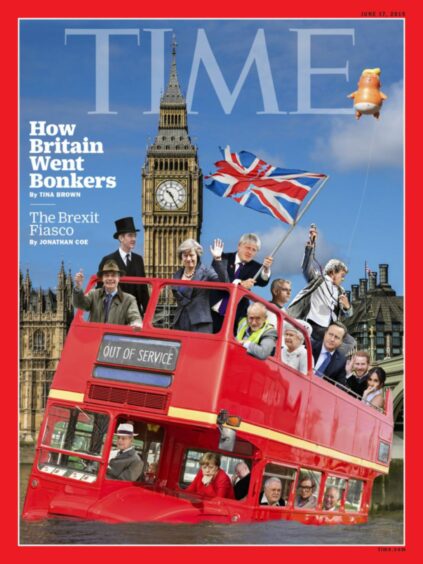 "Some people think it's just gluing or something," says Alan Rae, owner of the Fidra Fine Art Gallery in Gullane, thinking about his forthcoming collage exhibition.
"But it's an art form that works. If you look at the pieces you will see a balance and a symmetry; if it was in your house you'd stop and look at it every day."
Collage, in one form or another, has been an enduring art form through the centuries, particularly in pop culture where it has often been used as to satirise or protest with images juxtaposed to make a political point, whether by Cold War Steve, whose work has thousands of fans online, or anarchist punks Crass, who used the technique on their 1978 album The Feeding Of The 5000.
Among the artists Rae is displaying at the exhibition, are Phill Jupitus, Alfons Bytautas and John Caldwell Brown.
The latter is known as a painter but his collages use the boxes, scattered throughout his workshop, of painted papers, offcuts, guillotined slices and collections of printed material.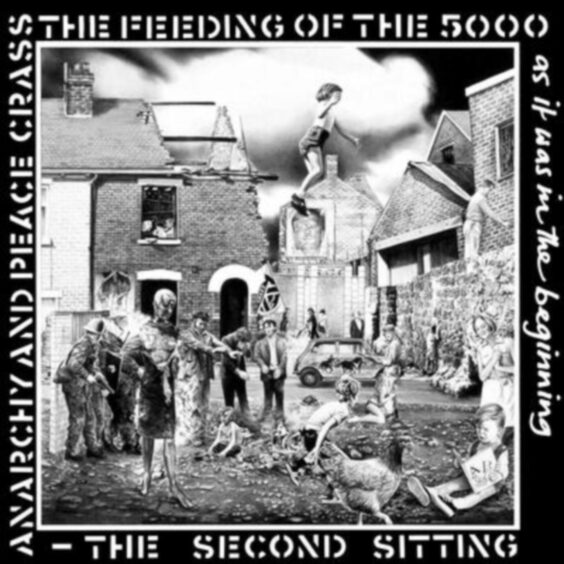 "Phill's type of collage is perhaps what people normally think of the genre: cut-out figures placed in a kind of narrative," explains Rae.
"Some of the others are similar to Phill's work but others use collage to help with their composition or to add texture to the picture.
"There's probably a science to it but I don't know how it works, you just know when it does.
"But it's certainly inspiring; try sitting for an afternoon with your magazines and a pair of scissors with some of your favourite music on and see what you can create. It would be quite satisfying."
---
Collage at Fidra Fine Art, Gullane, October 9 to November 21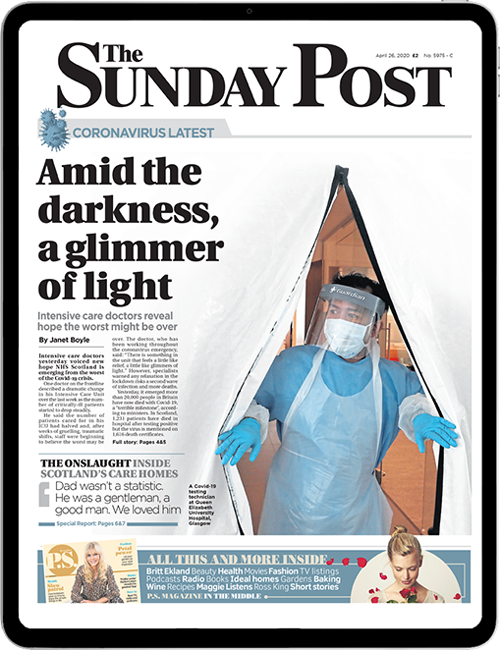 Enjoy the convenience of having The Sunday Post delivered as a digital ePaper straight to your smartphone, tablet or computer.
Subscribe for only £5.49 a month and enjoy all the benefits of the printed paper as a digital replica.
Subscribe