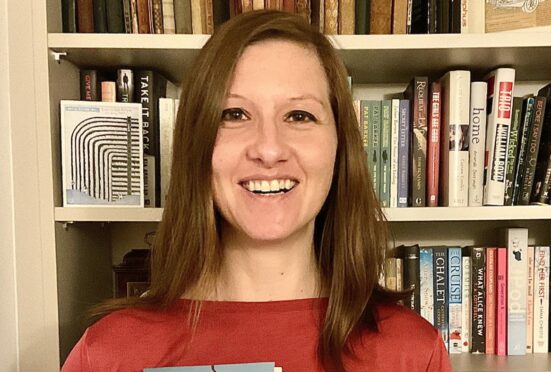 Dr Philippa East is a clinical psychologist who worked in the NHS for nearly a dozen years.
She has an incisive knowledge of the human mind, its frailty and fears. Little wonder then that when she decided to become a novelist her natural genre was the suspense thriller.
East's third novel, I'll Never Tell, taps into the most primeval of fears – the disappearance of a child. Cue the Goodlights who to the outside world are the perfect family. Julia, a successful lawyer, is the main breadwinner, while musician husband Paul is a stay-at-home dad who has dedicated his life to helping their 16-year-old daughter Chrissie achieve her dreams as a violinist. But moments after giving the performance of a lifetime, on live TV in a national music competition, Chrissie goes missing. And suddenly every secret the family harbours is on the cusp of being revealed.
Edinburgh-born East, 41, who grew up at Ayton in the Borders and later Haddington on the outskirts of the city, lives with her transgender, non-binary spouse Elliot Wood, 43, a former psychiatrist turned professional classical singer. Despite not having children of their own, she exquisitely captures the visceral terror of losing a child.
And the "seeds" of the story were sewn, she tell PS, with two separate scenes that popped into her head and haunted her thoughts until they were on the page. East explains: "The book flourished from two tiny seeds. There were two scenes, one of a couple driving in a hire car in a foreign country, to a destination where they think their daughter is, but in the course of this journey, the mother suddenly realises an awful suspicion about what is really going on. At that time I had no idea what that suspicion was. The marriage is thrown into crisis and the couple are stuck together; their marriage under the microscope.
"The other scene was a teenage girl waking her dad up early in the morning to go on a training run. I thought, 'Who is really driving this need to train in order to look right for a career on stage? Is it the daughter pushing her dad? Or is it the dad? Has he drilled it into his daughter she has to get up at this time in the morning to train? Both scenes are now in the book."
A dual perspective novel told between husband and wife that flips between past and present, its complex but riveting structure begins with Julia's point of view in the present at the moment when Chrissie has gone missing.
East, who now works part-time in the private sector, a move that gave her the time to write, says: "My family has always been very positive and supportive about creative things.
"We were privileged my sister and I as children to have access to creative pursuits, but everyone in the family got a proper job. It never really crossed anyone's radar that you could have a job in a creative field.
The novelist, whose cat Mimi, keeps her company as she writes says: "It may sound like a cliche, but becoming a novelist to me is like a dream come true."
She laughs: "Sometimes it feels like I am going to wake up and it will literally have been a dream."
The novelist, who has already penned her fourth novel set in a boarding school in Scotland and due to be published next year, beamed: "Writing is now part of my identity."
---
Philippa East – I'll Never Tell, HQ, £8.99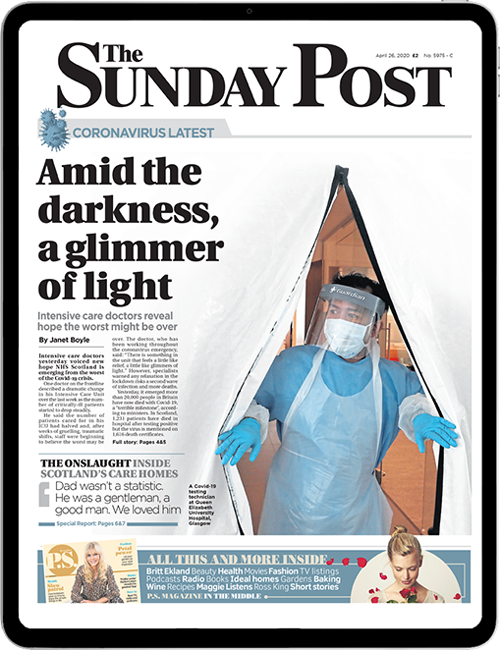 Enjoy the convenience of having The Sunday Post delivered as a digital ePaper straight to your smartphone, tablet or computer.
Subscribe for only £5.49 a month and enjoy all the benefits of the printed paper as a digital replica.
Subscribe