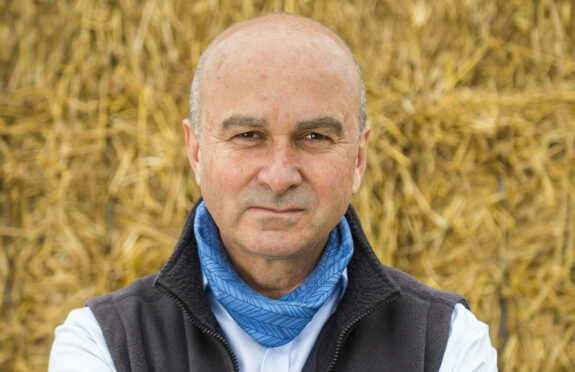 After decades of wastefulness and over-consumption, society is now facing the consequences of living "as if there is an endless summer", according to animal advocate Philip Lymbery.
Currently, 37% of global greenhouse gas emissions are caused by our food and the way we produce it, while a third of the world's soils have been degraded by the move towards factory farming, which relies on chemical pesticides and fertilisers that break the natural cycle of life-giving soil.
Nature, Lymbery says, is "biting back" and, if we fail to take action, generations to come will soon face a so-called perpetual winter, with a diminished planet, fewer resources, unstable climate, and harvests that simply don't grow.
"We're now seeing the signs that, after our endless summer, autumn is coming," he explained. "We're starting to see the signs of climate change, what will happen if finite resources become scarce – fuel being an example – the crisis around food availability, and the collapse of nature, which is our essential life support system. As a species, without nature, we can't function."
In his new book, Sixty Harvests Left, Lymbery outlines how the food industry is having a devastating impact on our planet and eco-system, not just jeopardising the air we breathe, the water we drink and the food we eat, but also the nature we treasure.
"Our ancestors were hunter gatherers and an integral part of the environment," said the author, whose first book, Farmageddon, was a best-seller.
"Then, 10,000 years ago, we decided to change the game and become agriculturalists, settlers, farmers, and essentially wrote a contract with the soil – the soil would be the thing which will look after us and provide infinite harvests, but only if we look after it, too. A single human lifetime ago, just after the Second World War, we tore that contract up.
"We broke that natural cycle with the soil and started to factory-farm animals and crops. The animals were taken off the land, put into cages and crates, and the crops were grown in monocultures, using chemical pesticides and fertilisers. That's how we've gotten to where we are today. In just the last 70 years, we have screwed it all up."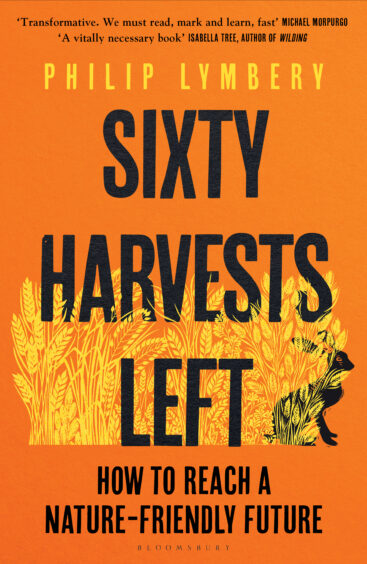 Soil is not just vital for ensuring secure food supply – 95% of our food comes from soil – but also mitigating the impact of climate change. As well as having the ability to capture and hold twice as much carbon as the atmosphere, healthy soil also holds rainwater, stopping it from simply running back into rivers and out to sea, and therefore preventing flooding.
So, to ensure the planet's future, what needs to be done? It comes down to a "three Rs" approach – regenerating the countryside, rethinking protein and rewilding nature.
Lymbery said: "It comes down to ending factory farming, restoring animals to the land as part of rotational farms that regenerate soil, and bringing back biodiversity. We need to diversify our protein, supplementing meat, milk and eggs from regenerative, positive animal welfare systems with alternative proteins like plant-based, cell-based and fermentation-based foods, all of which are opportunities to provide protein far more efficiently without cruelty, nature damage and climate damage.
"We all have the power, three times a day, to make a real difference for the planet, for our children's future, by choosing to eat more plants, less meat and other animal products, and making sure that those we do eat comes from better sources. That's the way forward to more animal-friendly, planet-friendly production."
"Every generation aspires to leave a legacy of a better future for the next generation – and we want that for the next," added Lymbery, who is chief executive of international farm animal welfare organisation, Compassion In World Farming. "To do that, we need a big rethink and we can do that. The things we need to do to achieve that better future for the coming generations are in themselves beautiful, life-affirming, living landscape-driving solutions, so why wouldn't we do it?"
---
Sixty Harvests Left: How To Reach A Nature-Friendly Future is out now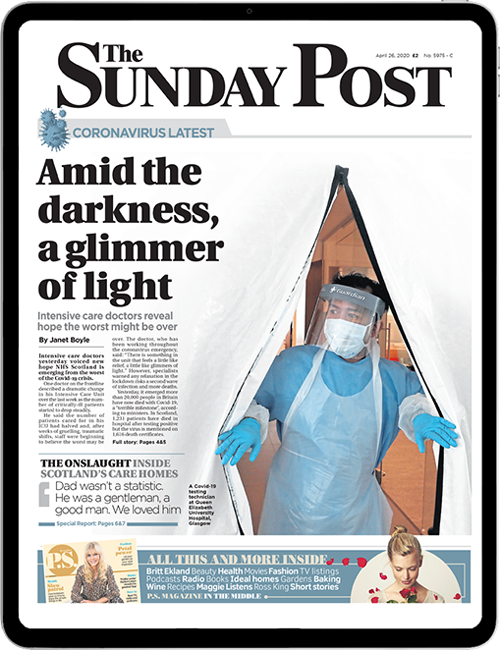 Enjoy the convenience of having The Sunday Post delivered as a digital ePaper straight to your smartphone, tablet or computer.
Subscribe for only £5.49 a month and enjoy all the benefits of the printed paper as a digital replica.
Subscribe