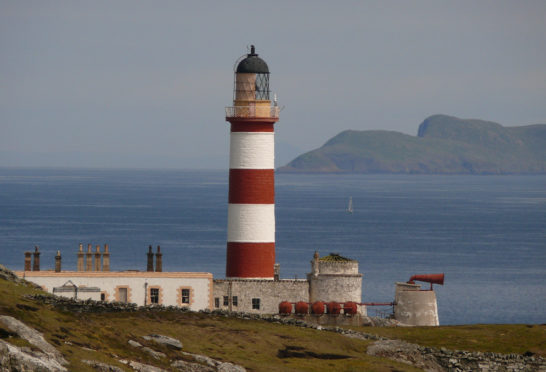 If you thought pharology must be all about Ancient Egypt, pyramids and the like, think again.
There are more pharologists out there than you think, and what binds them together is a fascination with lighthouses.
Not that they are all as keen as Sarah Kerr, who has just written the definitive guide to the over 600 lighthouses in our part of the world.
As Sarah explains, she started out planning to visit just some, but ended up seeing countless lighthouses in Scotland, England, Wales, Northern Ireland, the Isle of Man and the Channel Islands!
"I decided in 2010 that I was going to go on a month-long tour of lighthouses on the UK mainland, and made a list in 2011," explains Sarah, who was brought up on the Isle of Wight and now lives in northern Scotland with her husband and two young children.
"The tour was set for May to June 2012 and at Cape Wrath, of all places, I met the man who is now my husband.
"He's into island-bagging, so that is how I got into this, and then you want to complete the set! I hadn't even looked at doing the islands at all, and it was just going to be the mainland.
"It just grew from there. But I haven't thought about doing this in other countries!
"There are 612 lighthouses in the book and, at the moment, I have done 504 of them. It includes Northern Ireland, but my next ambition would be to work through the Republic of Ireland as well.
"I haven't thought about any outside of the UK and Ireland."
As you can imagine, some of the more remote lighthouses are built upon rather perilous, small foundations in the middle of nowhere. To describe them as windswept and interesting would be an understatement, and they are definitely not easy to reach.
Unlike some stricter pharologists, who might insist you have to actually touch a lighthouse to claim you have visited, Sarah is content to set eyes on it from close in – but even that can be tricky in the rougher weather conditions.
These things, after all, were built in the first place to warn shipping of hazardous weather and conditions!
"We had annual holidays to the Western Isles for four or five years in a row," Sarah explains, "trying to get out to the Flannan Islands and the Monach Isles.
"But it just didn't work. Any time we tried to get out there, they told us no, it's just not going to happen.
"Last year, though, we managed to get out to both of them, one on the Monday, the other on the Tuesday. That was amazing.
"So yes, there have been times when we've had trips cancelled due to the weather, but fortunately we've not been that unlucky."
Lighthouses can, of course, be hauntingly beautiful, often more so when they are set against a backdrop of howling winds, crashing waves and dark, brooding skies.
From the gorgeous Eilean Glas, to be found on the Isle of Scalpay, to the Needles on the Isle of Wight, they all have a special place in Sarah's heart.
Dubh Artach is another favourite for many, north of Colonsay, though it can be hard to get onto its rocks unless the waters are calm.
But every lighthouse is unique and special in its own way, and most have been around a long time, with intriguing histories.
"There are some people who wouldn't necessarily like the windswept ones!" Sarah laughs.
"They'd prefer the easy-to-get-to ones, with visitor centres and that sort of thing. But I love the remote, windswept ones. Those are my favourites.
"For me, it's about the actual structures themselves and the locations, because you can end up going to some amazing places.
"Then there are people who become interested in the actual lights, how they work. Some visit them for the photography.
"There is a variety of reasons, but if you like the outdoors, lighthouses are just perfect, really. It gives you somewhere to get to, and you just enjoy the journey to get there.
"The main one famous for a crime would be Little Ross off the Solway Coast, where one of the keepers murdered the other keeper and then fled.
"There are also lighthouses where keepers disappeared, though not always through a crime. Some were swept away.
"At The Smalls, off the west coast of Wales, one of the lighthouse keepers died at a time when they only had two keepers. There was a big storm and the boat couldn't get there and, stuck with this dead colleague, the other keeper went mad.
"That was part of the reason that around that time, they introduced three keepers to each lighthouse."
The story goes that the keeper, worried he'd be suspected of murder if he buried his deceased colleague, placed him in a coffin and strapped it to the outside of the lighthouse. Winds blew the lid off, and the dead man's hand banged on the window, so they say, driving the living keeper mad.
Was there one experience that gave Sarah the bug for all this lighthouse exploring?
"We are based in Melvich, on Scotland's north coast, but I'm originally from the Isle of Wight," she says.
"There was no particular moment, but lighthouses had always been around. On the Isle of Wight, we've got St Catherine's and the Needles, which are both amazing.
"I can also remember a family holiday to Southwold in East Suffolk, which has a lighthouse in the middle of the town.
"And my grandparents stayed in one of the cottages at Cromer, in Norfolk, so there were little things like that."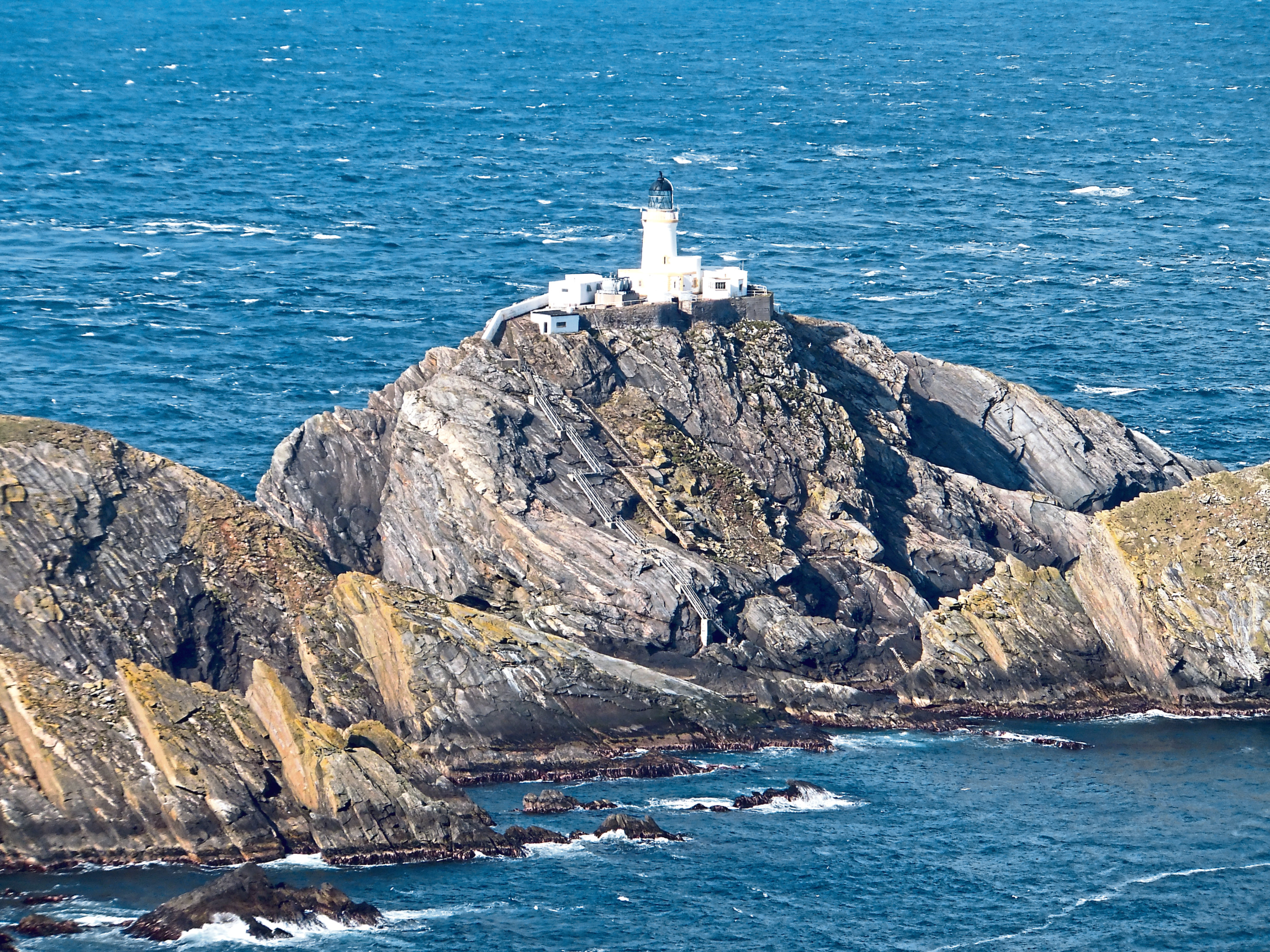 If someone was just getting the pharology bug, do the UK and Ireland have a particular area where there's a real abundance?
"Although they're not all that easy to get to, I would recommend that if you like the bigger lighthouses and want them all in the one area, Orkney is an amazing place," Sarah says. "And you can go in any weather. I was only doing this between April and September, but now it is all year.
"I've met a few people who are interested in visiting lighthouses – but there are probably only a handful like me who want to see them all!
"There is a lighthouse community, the Association of Lighthouse Keepers, and anyone who is interested can become a member.
"Most people will go to see a lighthouse if they are on a trip and near them, but their ambition isn't necessarily to see all of them.
"The island-baggers I mentioned before are the ones most likely to see them all. They love their lists, and they started with hills, which led them on to lighthouses.
"It's interesting to watch them in action! I have been out on a few trips with them.
"Membership of the Association costs £18 a year, and you can find them online.
"Americans have their own Lighthouse Society and yes, they come on trips over here for 10 days or so.
"They are quite interested in British lighthouses."
So what are you waiting for? Follow the light!
The British Lighthouse Trail, by Sarah Kerr, is published by Whittles, price £18.99.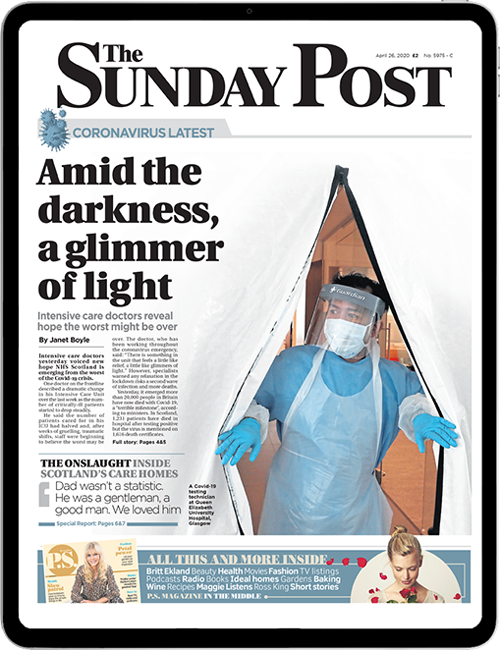 Enjoy the convenience of having The Sunday Post delivered as a digital ePaper straight to your smartphone, tablet or computer.
Subscribe for only £5.49 a month and enjoy all the benefits of the printed paper as a digital replica.
Subscribe