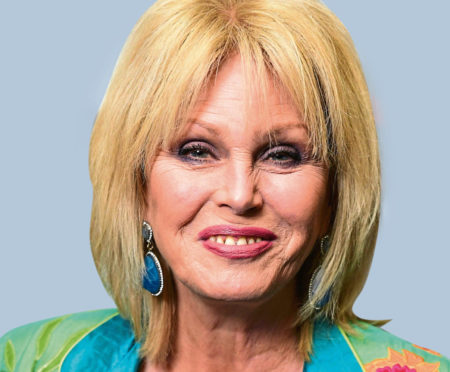 It's a tale of escape and freedom, of flying off into the wild blue yonder to a world of adventure, and, for Joanna Lumley, Peter Pan is the perfect tale for a nation enduring lockdown.
The actress believes JM Barrie's timeless fairy tale has more resonance this year than ever before. "The story of Peter Pan is perennial and every generation comes to it afresh, but older generations return to it because something about it gets under our skin," Joanna said. "At the end of the story the Lost Boys come back with Wendy and live with the Darlings, and they grow up and go to work in the city, but Peter scorns that and goes back to Neverland never to grow up.
"I think all of us wonder what it would be like if we hadn't had to grow up, if we didn't have to go to work every day, if we had no responsibilities and could do whatever we want. It's a deep underlying part of the story that passes children by, but offers a strange reflection for adults.
"People might now be thinking, 'If I'm not needed in an office every day, nine-to-five, I could just go in one or two days, and run my life from home and have a bit of freedom'. Everything Peter Pan wants is freedom.
"I'm sure in lockdown, as we stare out of the proverbial bars of our own home, we wish we could escape in our minds from the beastliness surrounding this disease or the horrible notion of death and of people being bereaved. We just want to be free of it all and fly away like Peter Pan."
Such feelings mean the release of a project Joanna organised before the initial lockdown is arriving at a convenient time. An all-star cast including Joanna, Jennifer Saunders, David Walliams and Zoe Wanamaker have recorded a new audiobook of the classic story. It is released on Thursday and sold in aid of Great Ormond Street Hospital, to which JM Barrie gifted the rights to Peter Pan in 1929, and The Peter Pan Moat Brae Trust.
As a child, Barrie lived for five years at Moat Brae in Dumfries and described it as inspiration for the Neverland adventures. Following a 10-year restoration project, the building re-opened last year as a visitor attraction and a National Centre for Children's Literature and Storytelling, with Joanna as patron. "All charities have suffered terribly this year, so this is a small way of saying we can do something – plus it's perfectly timed for a Christmas present," smiled Joanna.
The Absolutely Fabulous star is well-known for her humanitarian work, working with a host of charities. "I think if all of us can do something, and it's not about having a famous name, it's honest, diligent people saying they are going to do their bit, that's what changes the world," she said.
Joanna's latest campaign is a petition calling on wind-farm developers clearing the UK's seabed to cease their current method of destroying unexploded bombs and mines from the world wars. "There are more than 300,000 unexploded munitions in the water and at the moment they are blown up, resulting in catastrophic destruction of marine life, including whales and dolphins," she said. "There is another form of explosion called deflagration, which is 100 times quieter and has been found to work satisfactorily, so we're calling on contractors to use this."
Joanna, 74, has always been a force of nature and lockdown failed to slow her. She recorded seven radio plays, completed work on a new TV drama and filmed a three-part travel show around the UK, travelling from the Outer Hebrides to Cornwall.
"We were supposed to be filming in the Far East and when that was canned we wondered what we should do, so we came up with Joanna Lumley's Home Sweet Home: Travels In My Homeland. I thought it would be thrilling for people who might still be too nervous to travel next year to see there are so many fascinating places at home."
The three-part series will go out in January, as will Finding Alice, a new dramedy in which Joanna co-stars with Keeley Hawes. "It's a fantastic story, so I jumped at the opportunity. We recorded three episodes before lockdown and we were able to find a window to do the final three, working within the guidelines."
By the time both series air, Joanna will hope she and her husband, conductor Stephen Barlow, will have been able to visit their second home in rural Dumfriesshire. "We miss it so much and we've wanted to come up for so long, but the lockdowns keep tripping us up," she added. "The second there's a chink in the curtains, we'll be through and out, just like Peter Pan and Wendy."
---
Peter Pan: An Abridged Audio Edition is published by Penguin Random House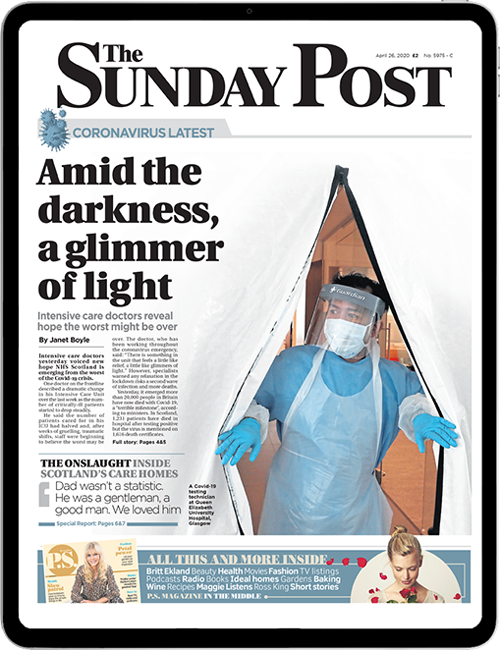 Enjoy the convenience of having The Sunday Post delivered as a digital ePaper straight to your smartphone, tablet or computer.
Subscribe for only £5.49 a month and enjoy all the benefits of the printed paper as a digital replica.
Subscribe