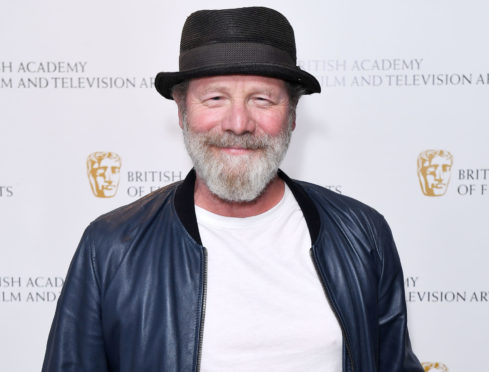 He has starred in acclaimed dramas, small screen and big, from around the world so when Peter Mullan says Scotland's film industry is underperforming and needs to up its game, someone should be listening.
One of the country's most celebrated actors with a string of A-list credits, he believes many more Scottish movies should be produced here.
"There's a lot of stuff being filmed here, but I don't know if it's Scottish," he said. "I'd like to see more. As far as I know, there were no Scottish films made in the last six or seven months before lockdown. We're a long way from where we should be.
"A country our size should be making at least a half dozen films every year and we're nowhere near that – we're lucky to get six films every 10 years. We need more initiative. We need Creative Scotland to be doing much more than it has been."
As well as his work in front of the camera, the actor, 60, is also an acclaimed writer and director with films such as The Magdalene Sisters and Orphans. It's been 10 years since Neds, the last film he directed, but a short film he made during lockdown has inspired him to return to the director's chair.
Peter is one of the participants of the National Theatre of Scotland's Scenes For Survival project, which features talents from the country's arts industry making lockdown-related short films as a response to the country's theatres having to close during the coronavirus pandemic.
His film, Fat Baws, is an 18-minute monologue filmed in Peter's Glasgow home describing a surreal, hilarious and slightly disturbing showdown with a wideboy jackdaw demanding he puts out more of his favourite food, the eponymous fat balls.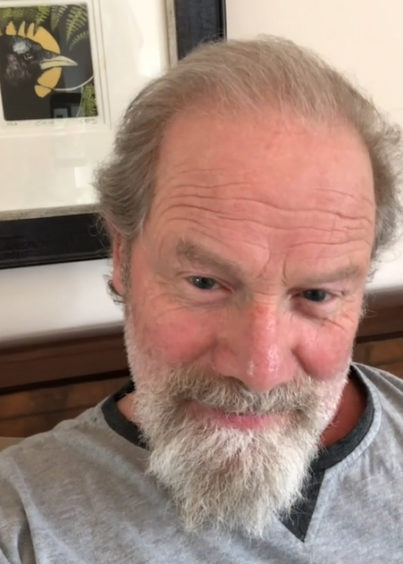 "Douglas Maxwell has written a brilliant piece and it made me laugh," Peter continued. "When I was sent the script it was just dialogue, no stage directions, so it allowed me to do whatever I wanted.
"The trickiest part was doing it in one take, because I didn't want any cuts. I managed to go through it twice – the first time I missed a whole chunk and, although there are a couple of technical things with the second, I wanted it to be a warts-and-all type piece. I spent longer learning the lines than recording it. The tricky thing was being my own camera person, having to tell my arm to do things while my brain was doing all the acting.
"The experience has made me want to direct again. There have been a couple of projects I've been trying to raise money for and you just keep banging away writing other things. But I have neglected writing, to be honest, because I've been busy acting. But this has made me think I have to get in gear."
We are currently in a golden age of television, thanks to big-budget projects from the likes of Netflix, Amazon and HBO, and Peter has been involved in many of them.
He has had recurring roles in Ozark, Westworld and Gunpowder, not to mention BBC hit comedy Mum, and will soon be seen in new Netflix series Cursed, from legendary comic book writer Frank Miller.
Next up is Amazon's The Lord Of The Rings series, which he will film in New Zealand in September, should current restrictions be lifted.
"There's been some great telly, especially so in the last few years, and I've been lucky to get wee parts in some of them," said the dad of four.
"I was in Atlanta in early March filming The Underground Railroad, a massive new Amazon show based on the Colson Whitehead book and directed by Barry Jenkins, the Oscar-winning director of Moonlight. We had one day to go, which had three of my big scenes, when a lad in production got the virus and they shut us down. I managed to get home just as the whole world came to a standstill. Hopefully we'll go back to it, but if not I reckon I'll be cut. I'd feel bad if that happens, it's a lovely piece.
"I had been scheduled to go to the Arctic after that to do another four days of filming on The North Water (a mini-series with Colin Farrell) so we'll either go back out there later in the year or they'll have to find a way of cutting around it."
Peter believes camera trickery and CGI will become more common because of social distancing on film and TV sets.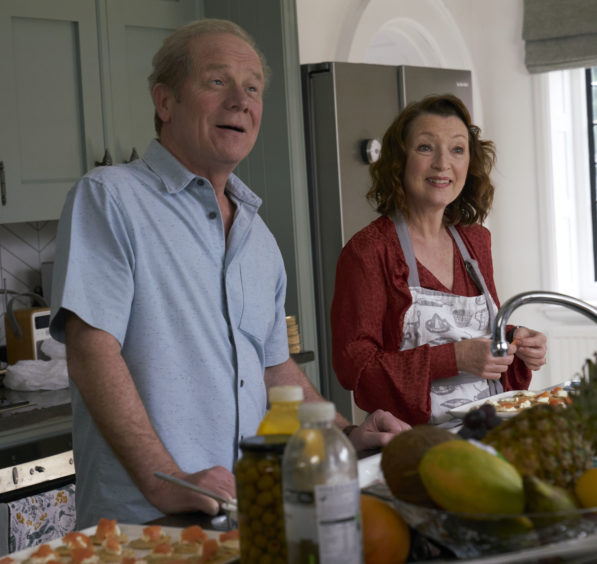 "From an actor's point of view, it's a touchy-feely industry, and doing a scene with someone while trying to keep two metres apart will be tricky. We might be tested twice a day, but it all depends on how quickly we can get test results back. I think we'll see more CGI, including productions where you wouldn't expect to see it.
"If we're not physically able to put people together, as long as you can shoot them, they can be shifted in the computer in order for them to look closer together.
"The big problem in terms of projects like The Lord Of The Rings and the Marvel franchise is prosthetics. Actors can't put on their own, so we'll be looking at prosthetics teams with full PPE and that will bring problems, so I think you'll see a change in nature of those types of productions.
"As far as theatre, the biggest issue will be getting an audience. I don't see anyone wanting to rush to the theatre at the moment. There needs to be support to keep buildings going." Peter, a supporter of Scottish independence, also hit out at the UK Government's handling of the coronavirus crisis.
"I think Nicola Sturgeon has done a great job on the whole. I would never have expected very much from this Westminster government but their sheer incompetence on testing, personal protective equipment, all sorts of things, has surprised me. It has been genuinely shocking and people have died because of it."
Scenes For Survival will feature more than 40 short films on the National Theatre of Scotland's social media channels and BBC Online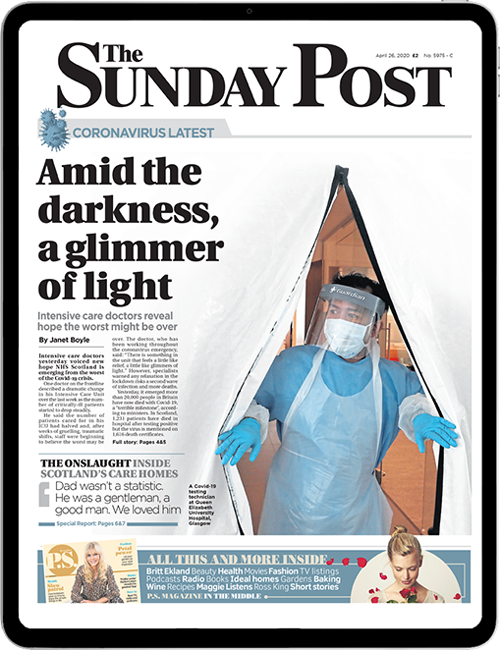 Enjoy the convenience of having The Sunday Post delivered as a digital ePaper straight to your smartphone, tablet or computer.
Subscribe for only £5.49 a month and enjoy all the benefits of the printed paper as a digital replica.
Subscribe