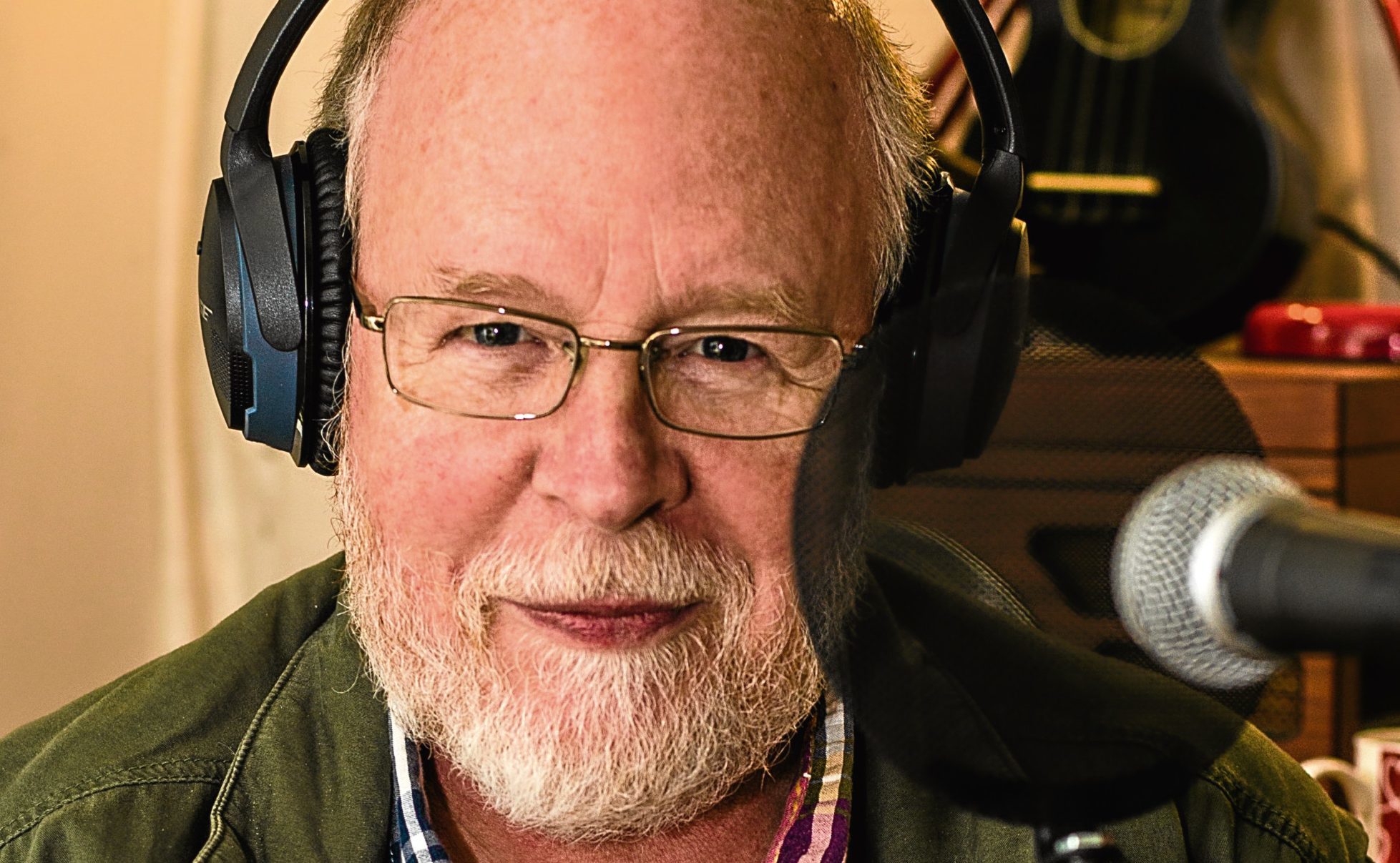 PETER JEFFERSON was never offended when people told him they drifted off listening to his voice.
As the man who delivered the Shipping Forecast for 40 years, his daily broadcast just before 1am became something of a national lullaby.
"People used to write to me saying how soothing they found it after a long day and tell me: 'I love it when you send me to sleep at night reading the ships,'" explains Peter, who's 71.
"The version of it broadcast last thing at night has been likened to a meditation, a mantra and a kind of lullaby since for many people it is not just rhythmic, familiar and soothing, but also the last thing they listen to at night.
"It strikes me that often it's people who listen to it by way of comfort and relaxation and an aid to sleep at night, rather than people who actually use it as a weather forecast — though I'm sure a lot of people still do.
"Very often, even at sea, the sailors would record it and play it back a bit later. It has a rhythm to it, it's very restful.
"I know my daughter used to listen to it at university years ago, but maybe that's just because she knew I was going to be on and it was a link to home."
Now, Peter's "accidental sleep aid" has been developed into an intentional one by the meditation app Calm.com who produce "sleep stories".
The one adapted for the app has "unusually-calm" conditions, as Peter says: "It was based on the last broadcast I read.
"I edited it slightly and tried to make it as calm as possible, because there were a few gales flying around that day!
"I'm not a sound sleeper, but after recording the app to make sure it was OK, I haven't listened to it again. I ought to, really, because maybe it would help me, but maybe if it's me listening to me it wouldn't work in the same way.
"I'd be critiquing myself all the way through — I hate listening to myself!"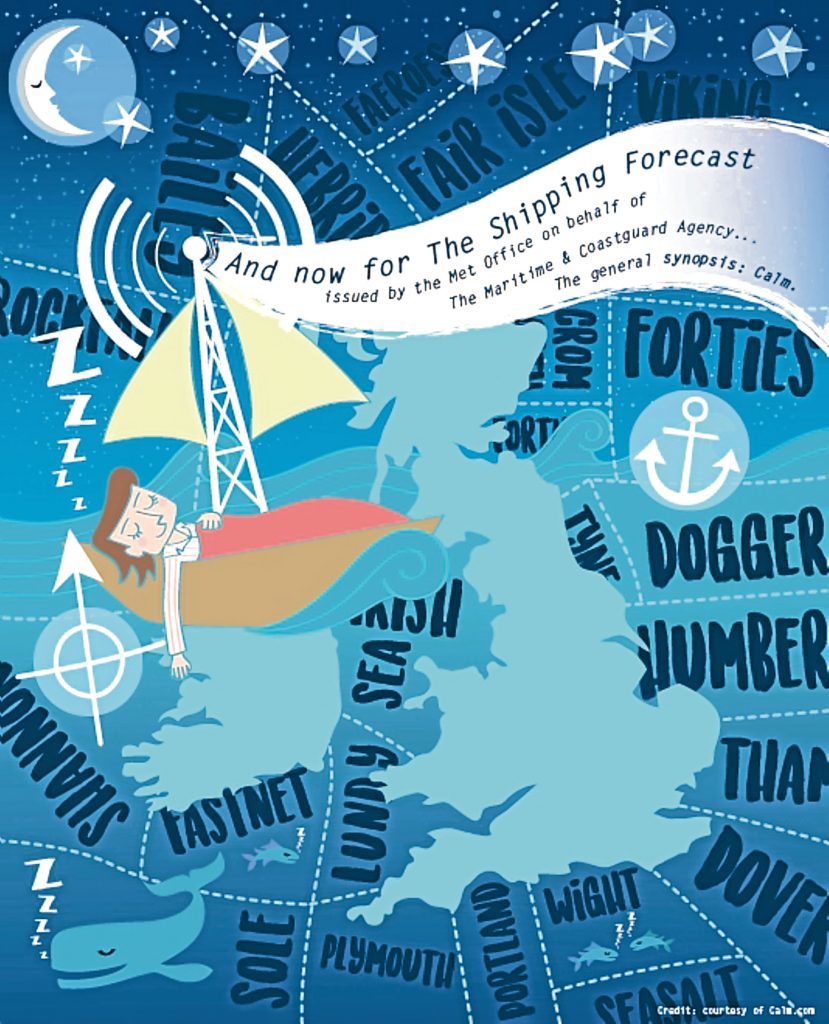 I've always loved the Shipping Forecast, even though I don't have a boat and don't live by the sea.
"That's quite common!" laughs Peter, who joined the BBC as a librarian before becoming a continuity announcer on Radio 4 and joining the Shipping Forecast in 1969.
"I don't have a boat, either, nor do I live near the coast so my association with it is listening to it as a young boy initially, and then ending up reading it," says Peter.
There are 31 sea areas around the British Isles and my favourites were always North Utsire and South Utsire, but Peter says: "I'm not sure whether I've got any favourites.
"There are one or two like Sandettie Light Vessel Automatic, that's quite nice and rolls off the tongue, but there are so many of them."
The Shipping Forecast crops up in the classic children's book Kes, and Peter adds: "It's amazing how many places it does pop up in — songs, poetry and stories.
"It must be deeply seated in the British psyche, I think. It's totally a British institution, but if you mention it to somebody from the States, they'll just say: 'What?'
"This app is likely to have a large American audience, so I had to put in an explanation to what it was all about as it wouldn't mean anything to them at all."
The calming forecast must have been in sharp contrast to Peter reading the news for Kenny Everett when he was on Radio 1?
"Just a bit! He was a little bit frenetic!" Peter laughs.
"Luckily he was in a different studio because he'd almost certainly have tried to put me off as others have done over the years!"
Sadly for Peter, he was "retired" in 2009 after fluffing his introduction and swearing during the pips, despite the fact he had been diagnosed with prostate cancer that morning and shouldn't have been anywhere near the microphone.
"That was a bit unfortunate," he nods. "I think two people rang in to complain, but I got loads of emails and letters of support. It was an unfortunate way to go out.
"To be honest, I wasn't in the right frame of mind. I really shouldn't have gone in to work that day."
For more information visit www.calm.com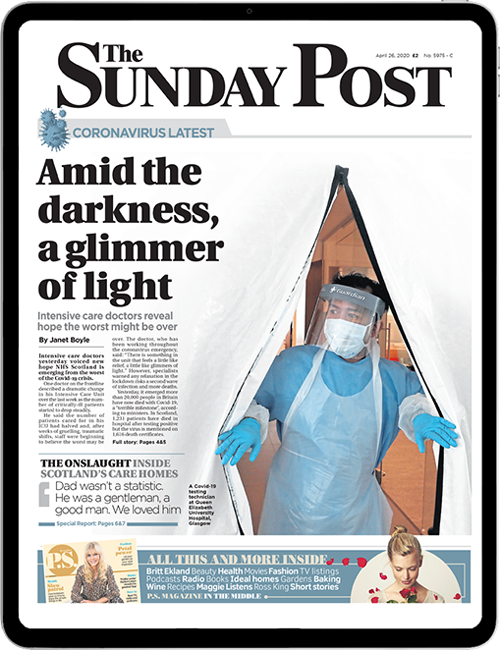 Enjoy the convenience of having The Sunday Post delivered as a digital ePaper straight to your smartphone, tablet or computer.
Subscribe for only £5.49 a month and enjoy all the benefits of the printed paper as a digital replica.
Subscribe