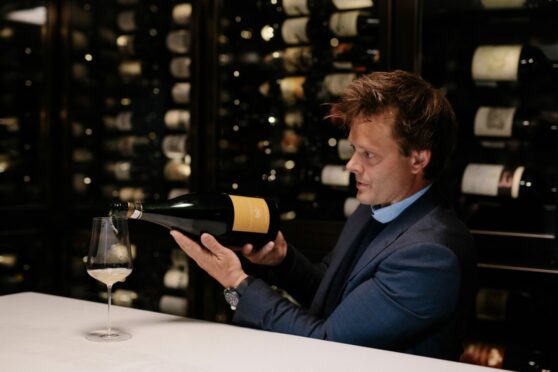 It started as a little earner at uni, but popping his cork in the champagne field Peter Crawford says has really put the fizz into his life.
The 42-year-old, from Balmerino in Fife, is the brains behind Sip Champagnes, a company that concentrates on bringing smaller producers from France's iconic wine region Champagne to the UK market. With sales of bubbles booming, Crawford says there's no better time to be in the business.
"I just love it," he said. "I have a real passion for champagne. Once you've got a taste for the good stuff, it's hard to think of anything else."
Crawford is a leading authority on champagne with over 20 years' experience, a personal collection of over 4,000 bottles and around 18,000 online followers. But the dad of two first discovered champagne during his days as a skint student at St Andrews University in the late 1990s.
"I was studying maths and computer science and started working in Oddbins at weekends for a bit of spending money. I was given the task of looking after the champagne section," he said. "And it got me interested in the different tastes. After uni, I started travelling to the Champagne region – and it just blossomed from there. That little part-time job definitely got me interested, and it just took over."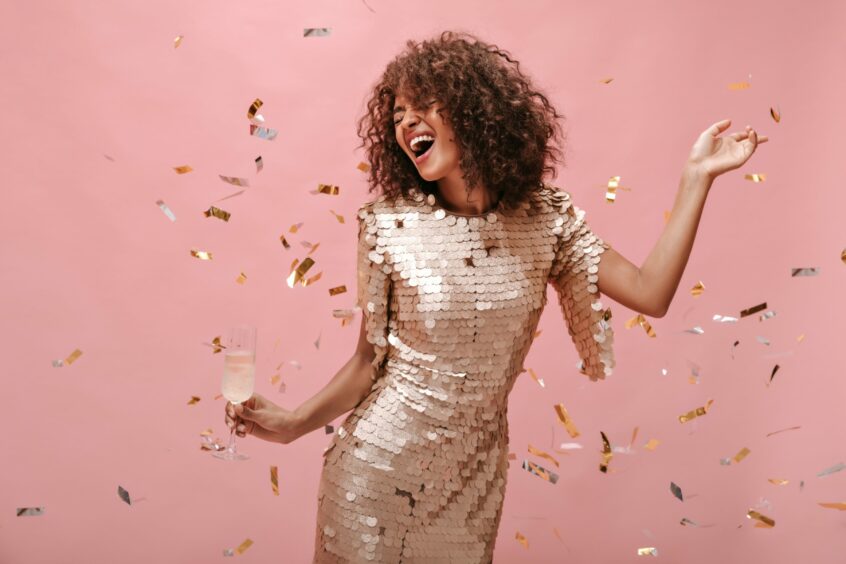 After a time playing polo and working as a physiotherapist, Crawford was pulled back to his passion for champagne.
Having helped source and supply artisan champagne for his friend Daniel Blatchford's wedding, the pair realised that consumers had little to no access to the region's more than 16,000 grape growers, nearly 2,500 of whom make their own champagne.
Despite their dedication to the soil and vines and owning over 85% of the land, these farmers' annual champagne sales can be represented in single digits, whilst a few big brands dominate the market. So in 2020, in the midst of the pandemic, the pair decided to set up Sip Champagnes – and source an exclusive collection of champagnes that you won't find anywhere else in the UK.
The company has the UK's largest collection of 50 Grower Champagne producers and more than 120 individual cuvées from across 25 villages. Crawford is the driving force behind relationships with growers and Champagne selection, while Blatchford brings business know-how.
"We wanted to democratise champagne – and allow people access to the smaller producers who make their own champagne but don't have access to the UK market," said Crawford. "We work with smaller quantities with smaller producers. For such a prestigious product, it's remarkably down to earth. It's just farmers tending to their vines, and their product just happens to be grapes that make champagne.
"Because the region is so huge, I could go every month for the rest of my life and still not scratch the surface of what they are doing. There are so many smaller champagne producers out there just waiting to be discovered."
Sip imports small quantities – sometimes just 20-30 bottles of very limited run champagnes –compared to the millions shipped in by the bigger brands. And priced at between £30 and several hundred pounds, there's a wide range to suit everyone.
"In the last two years, I have tasted in excess of 4,000 champagnes," said Crawford. "When I travel the region, I always try to pick up one or two bottles I love and put them away for opening in a couple of years. I have a couple of bottles going back to the late 19th Century. They will only get better the longer I leave them.
"Lots of people like prosecco – but that's made using a different technique. Most of the bottles you see on the shelf will be from this year or last year. One of the biggest differences between that and champagne, apart from taste, is age. Champagne is typically older. It takes years.
"The youngest champagne you will see at the moment is probably 2019, because there's a minimum time period that the bottle must sit before it can be sold."
Sip are enjoying a surge in the market – and the demand for champagne is only expected to increase. He said: "When Covid hit, champagne companies were very nervous about what was going to happen. With the closing of clubs, bars and restaurants, we saw a huge boom in people spending a lot of money on drinking at home. If you are going to be drinking at home and not spending £100 on food, we realised people were spending more on a good bottle of wine.
"Champagne boomed massively and there was a real shift. People started spending higher amounts of money on drinking something they loved – and it gave them a reason to celebrate."
And it's a trend that's predicted to continue this year, despite the cost-of-living crisis.
According to Union des Maisons de Champagne and the Comité Champagne, total shipments of Champagne in 2021 rose to 322 million bottles, an increase of 32% over 2020. Exports continued to rise, to a new record of 180 million bottles. Afflicted by the health crisis in 2020 and challenging climatic conditions in 2021, Champagne now hopes that 2022 will open the way to a new cycle of growth.
After discovering apple tress in his garden, Crawford added cider to his beverage CV and now makes his own under the Naughton Cider Company label.
"This was born out of my love for champagne," he said. "We have a walled garden and in 2018, I discovered a couple of apple trees. I planted some more.
"I wanted to use my experience and connections in the champagne region to create a unique cider.
"I work with the 'traditional method' which is that used to make champagne, using oak barrels, from the region of Champagne that have previously been used to make champagne.
"It creates a very different flavour. It's 100% apples grown in Scotland. It's a very clean, crisp taste. I bottle it in a champagne bottle with a cork."
He added: "When my son was born, I created my own champagne. I wanted to do something special for my son so I made a cuvee for him. It was only for our personal consumption, to keep until he is older, but I didn't have much to do with the actual process. With the cider, I oversee it all, and I love it. "
---
Check out sipchampagnes.com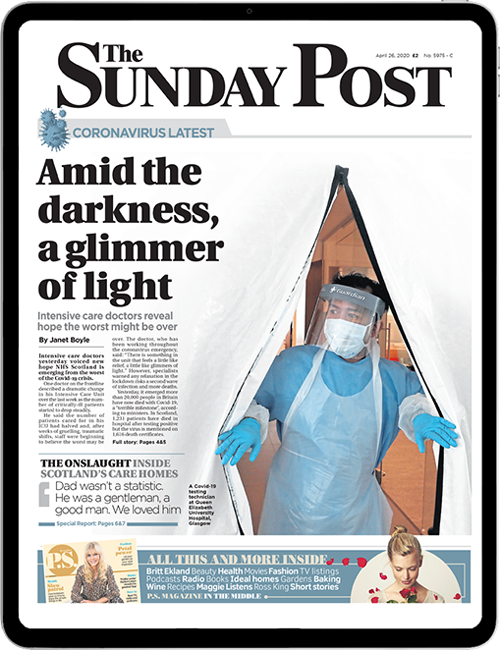 Enjoy the convenience of having The Sunday Post delivered as a digital ePaper straight to your smartphone, tablet or computer.
Subscribe for only £5.49 a month and enjoy all the benefits of the printed paper as a digital replica.
Subscribe