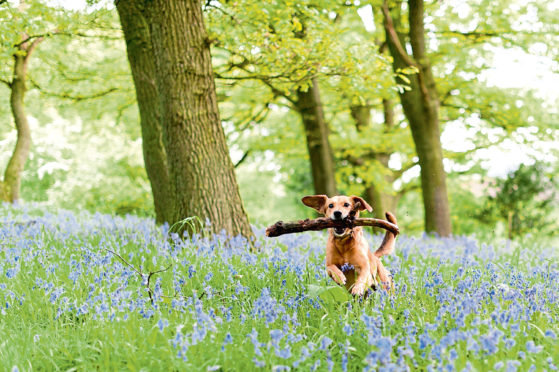 New pet owners are rushing to the shops to make sure their lockdown arrivals have a first Christmas to remember.
Some shops are ­reporting business up 40% with customers, in person and online, buying gifts and treats for their furry friends.
Lockdown saw a surge in pet ownership, with people taking advantage of working from home to buy a dog or cat and this has boosted a booming Christmas trade in everything from fancy collars and outfits to toys and advent calendars.
Tony Vines, owner of Pets Direct in Alloa, said Christmas was always a busy time because people liked to spoil their pets.
"People think more of their pets than people," said Vines. "And they probably spend more on their pets too. We've been really busy. It's a mad rush to get something to leave under the tree for their cat and dog. With more people getting pets during lockdown, things have definitely got busier."
Rona Dougall: One Christmas, Santa gave me the best present ever, my wee pal Jemima
Mark Gray, manager of Jollyes pet superstore in Clydebank, said sales had risen 30%-40% since before lockdown. "Everything has changed since coronavirus hit," he said. "Pet sales during lockdown went through the roof and we are seeing the upsales from that.
"This year, people are spoiling their pets. Advent calendars for dogs and cats flew off the shelves.
"Our business in general has gone up about 30-40% compared to pre-Covid."
Lesley Reeve, who took over Helensburgh Pet Shop two years ago, said most pet owners couldn't put a price on pampering their pet, especially at Christmas. "This year has been crazy. We had a dog bed at £60…and it ended up sold out. People are prepared to pay to get luxury for their pets."
Cat harnesses are one of the items selling well this year as more cat owners decide to take their furry felines out for a walk.
Anita Kelsey, cat ­behaviourist and author of Let's Talk About Cats, trained her own moggies Kiki and Zaza to walk on a lead from three months and they love it.
"I'm of the opinion walking a cat on a lead is fine if your cat likes it and the cat guardian has no other options," she said.
"A timid, shy, nervous cat would probably dislike it and feel vulnerable whereas a confident cat that is showing signs of wanting to go outside of a gardenless home, should be offered the option of lead walking.
"The good points for a cat that enjoys the experience of going outside and who doesn't have the option of free roaming or a garden is that they can explore their territory outside, get fresh air and get added stimulation outside of the home, all exciting and fun.
The Sunday Post's agony aunt explains why she loves to take her cat for a walk
"There's no reason why they cannot climb trees on a lead or chase leaves and get excited by birds as well as meet the other local cats and humans. The cat is leading the whole process and it's their time. If they look afraid or do not like the process then don't take them out on a lead.
"Obviously, taking your cat on a lead to a local park is not advisable as 90% of dogs are off lead but walking close by the home when it is a quiet part of the day or at night should be fine.
"There are steps to training a cat to walk on a lead and these should not be rushed. Always work at the cat's pace and allow them to decide to step out of the front door to explore the territory outside. At the end of the day, the cat dictates what they like or dislike. Always listen to them and you cannot go wrong."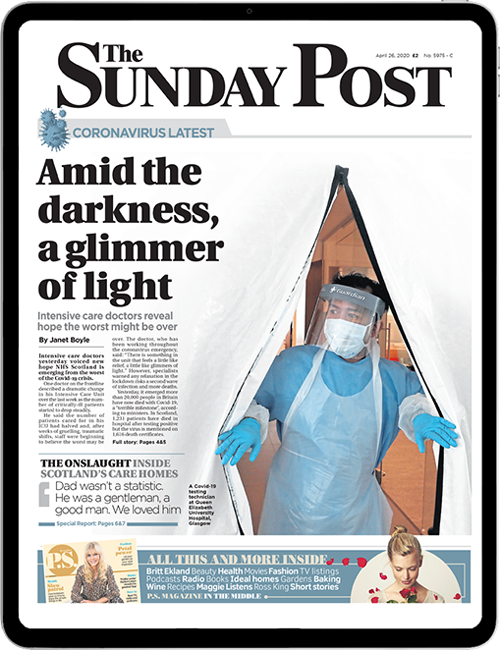 Enjoy the convenience of having The Sunday Post delivered as a digital ePaper straight to your smartphone, tablet or computer.
Subscribe for only £5.49 a month and enjoy all the benefits of the printed paper as a digital replica.
Subscribe