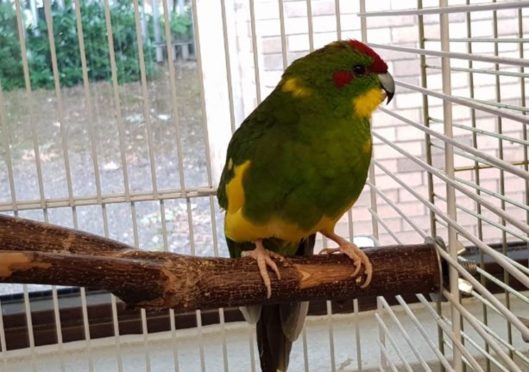 Forrest the kakariki came into the care of the Scottish SPCA when his owner could no longer look after him and now finds himself on the lookout for a new home.
He likes to have access to a bath to keep his beautiful feathers in tip top condition.
Forrest doesn't appear to be hand tame and will fly away if you approach him so he may be better suited to an aviary where he can be given lots of space to spread his wings.
Kakarikis are fast, energetic birds who require a lot of flying space.
If you can give this boy a home, please contact the Scottish SPCA centre in Lanarkshire on 03000 999 999.