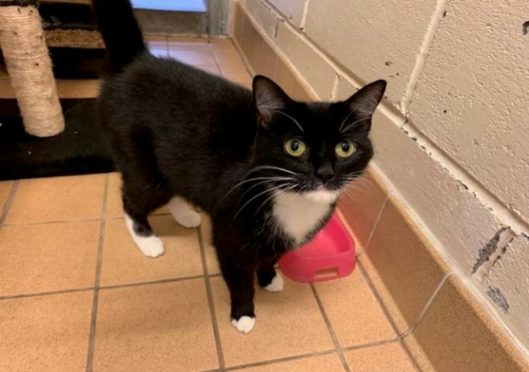 Tootsie is a pretty lady seeking her forever home.
She is a nice girl when she wants to be but has a feisty side that will come out quickly when she's had enough. Attention is well received occasionally but it's very much on her terms and she can be fiery in telling you to back off.
Tootsie was pregnant when she came into Scottish SPCA care but since leaving her kittens she has relaxed a little, but can still be a bit unpredictable from time to time.
Because of this, her carers would prefer that she goes to someone who has experience with temperamental cats and a nice quiet home without children or other animals where she can continue to come out of her shell.
If you can give this girl a home, please contact the Scottish SPCA centre in Angus, Fife and Tayside on 03000 999 999.