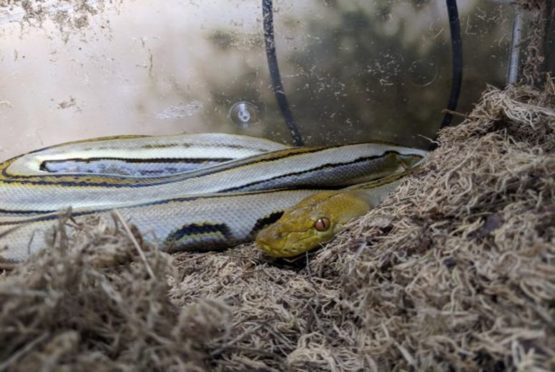 Bodhi is a yearling reticulated python who is looking for a new home.
She will need someone with plenty of experience as she can be somewhat vivarium defensive.
Any potential new home will have to spend plenty time handling her to get her used to this. However she may never be an overly friendly snake.
Bodhi loves to explore all of her surroundings.
She has not been probed in our care therefore we can't say her sex for sure.
If you are interested please contact our centre in Aberdeen on 03000 999 999.