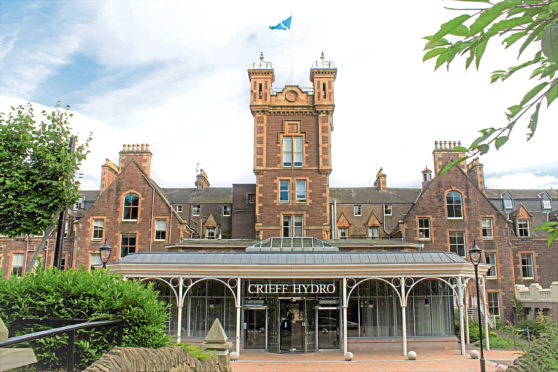 My three-year-old son's look is one of wide-eyed wonder as we pull up at the hotel entrance.
He asks why we were staying in a castle and, although not technically correct, it's certainly a venue fit for a king.
Nestled in the heart of the rolling Perthshire hills, Crieff Hydro is a luxury country retreat, which has been a go-to for families for generations.
And the reason? It was started by a family man – and 150 years on is still run by his descendants, whose focus is fun and adventure, with a little bit of luxury thrown in for good measure.
Crieff Hydro is the place parents go to wear out their wee ones, cater for their tetchy teens and feel like they've had some well-earned downtime for themselves, all at the same time.
And that, after a long summer of lockdown at home, is our plan down to a tee.
A staycation isn't quite on the same level as a sandy beach in Mauritius but to just to get away from the never-ending washing pile and have dinner in a restaurant with a glass of wine will make me feel like a pampered princess right now.
And as I push open the door to our sprawling top-floor suite, I realise that's exactly what is in store.
Little Ollie gasps in amazement at his lodgings for the weekend, with a lovely big room for him and his five-year-old sister and a telly they can watch from bed. (It's the simple things that count at that age).
And he is lost for words when he looks out of the window to spot the tower, complete with Saltire flag flapping in the wind.
My reaction is pretty much the same. With probably the equivalent square footage of our home and two over-enthusiastic rugrats in tow, it certainly ticks all the boxes.Huge, super–comfy beds, TVs at every turn and a shower big enough for all four of us, it's a home from home – and a luxurious and tidy one at that! Absolute heaven.
Checked in and luggage deposited, it's wellies on and off we go outside where a world of adventure awaits.
From swimming (yes the pool is open to residents despite Covid) and Segways to horse riding and hanging from treetops, we find ourselves spoiled for choice when it comes to activities.
And that's before you mention newest addition, Glen's Adventure Park, with a four-storey fort boasting huge slides, a spiders' web and secret hiding places, as well as bikes, trikes and bouncing pillows.
We opt for trying a little bit of everything, with the kids particularly excited to meet Polly for a pony ride, and it turns out letting your hair down and getting a little mud on your shoes is absolutely exhilarating. It's fair to say us big kids have just as much fun as the little ones.
And even more so when we pop them into the Big Country crèche for a couple of hours while we enjoy some time to ourselves.
While the kids play in castles and on consoles, we relax in the spa and on the golf course.
An aromatherapy massage has never felt so good, especially knowing the children were having a ball.
And playing the hotel's enjoyable nine-hole, par-three golf course gave my husband some time to himself. Even though he could barely see 50 yards in front of him on the mist-covered hills, he was happy to get out in the fresh air and practise his short game, apparently.
With the threat of rain never far away, we sacrifice the tennis courts and outdoor area with life-size chess, bouncy castle and vintage bus bar for a few hours indoors amid a boisterous array of magicians, musicians, quizzes and crafts.
The fun here just never seems to end.
But as much as daytime is about the kids, the best bit about Crieff Hydro is that it allows adults to recoup the evenings as theirs.
The hotel has five restaurants to choose from but we opt for the family friendly Terrace, with a menu vast enough to cater for even the fussiest of little eaters.
A hearty meal – the steak, sea bass and eye-catching hanging chicken kebab were all a triumph and reasonably priced and the menu dessert is to die for – a few cocktails and a couple of kids' puddings later and we're ready to stay up late and enjoy a family movie in the hotel's very own cinema.
That was the jewel in the crown of a memorable weekend – and we'll definitely be back for a return visit.
---
P.S.
For a long time the strongest drink at Crieff Hydro was ginger beer as it was a dry hotel until 1994. You wouldn't know it now, with its wall of whisky and mixologists shaking up perfect cocktails!
Factfile
Prices for B&B at Crieff Hydro start from £125 per night, and £175 per night for a family room. On site cabins start from £350 for a minimum of four nights. crieffhydro.com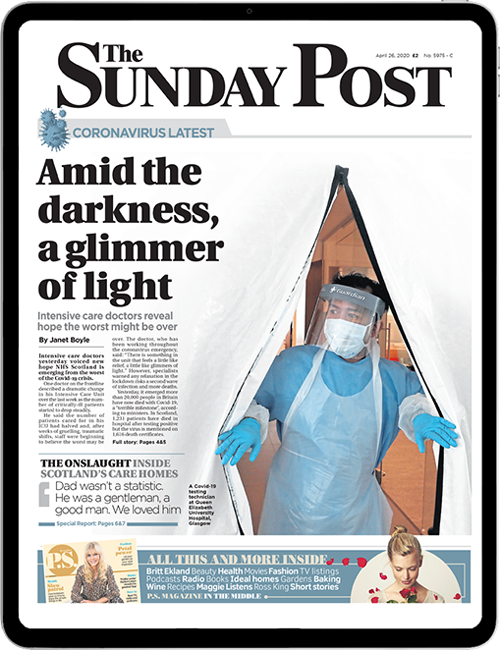 Enjoy the convenience of having The Sunday Post delivered as a digital ePaper straight to your smartphone, tablet or computer.
Subscribe for only £5.49 a month and enjoy all the benefits of the printed paper as a digital replica.
Subscribe