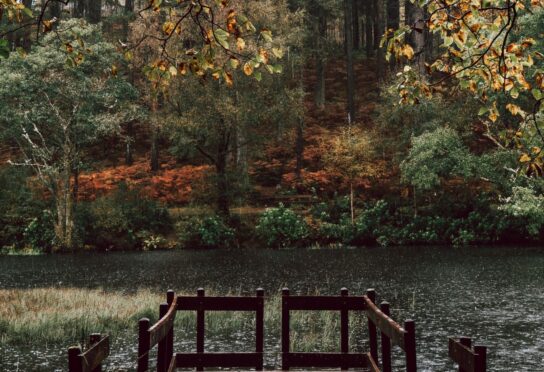 Say the word permaculture and you might assume it is just a gardening system – however, it can be applied to everything we humans do.
It is by turns a philosophy and science, a way of living that is action-based and works harmoniously with nature. And yes, it is frequently applied to a system of gardening.
Permaculture is innovative, creative, spiritual, gentle, regenerative and beneficial. It can help both our physical and mental wellbeing while also enhancing biodiversity. Permaculture works on three ethics – People Care, Fair Share and Earth Care – and was developed in Australia in the 1970s by Bill Mollison and David Holmgren. They recognised an urgent need for sustainable systems of farming and food production – permaculture is an ecological design system that will give us the ways and solutions to work with regenerative systems for life.
From how we garden, farm, consume and treat all living things to how we treat and care for ourselves, permaculture can be at the root. Many of us might already be putting permaculture into practice while unaware that this is the methodology we are following.
Recently, I was inspired by speaking to permaculture practitioner and advocate Jennifer McConachie from her home in Horten, in the south of Norway. Having grown up in Scotland and worked in major cities including London, Berlin and Oslo, she found that she wanted to return to a way of living and working that brought her into deeper contact with nature.
"I was burnt out and needed to reconnect with the Earth," she said. "The Scottish values I grew up with, as well as my mother's garden – where she grew much of the food we ate – and my relationship with the trees on the banks of the River Ericht where we lived, will always be at the root of my being.
It provides an eternal source of wisdom for my permaculture design work and a strong foundation for the way me and my own family live now."
Permaculture connects us deeply as an integral part of nature. Too often, we are guilty of seeing ourselves as separate entities above the natural world. We feel we can tame things, and that nature is there for our convenience.
Now more than ever, that way of living, our greed, short-termism and lack of respect for our planet have led us to a crisis point. We can't continue to live in this way.
The ethos of permaculture sets out simple ways that we can all use to help to avert the impending doom of climate change and the ruination of our glorious planet. Permaculture makes perfect sense, it is the way forward.
"Permaculture is the handbook for living alongside nature and changing the world, modelled on how nature itself achieves resilience and abundance," says Jennifer.
"Its principles draw on indigenous traditions, blended with renewable technologies and design solutions, for the challenges we face related to the climate crisis – loss of biodiversity, overconsumption, pollution, reliance on fossil fuels, injustice, loneliness, conflict – everything.
"There's nothing permaculture can't be applied to, and that is what makes it so incredible."
Even though Zoom has become an increasing part of our lives since lockdown, I still find it peculiar that we are chatting over the airwaves via our computers.
My sunny study in Highland Perthshire overlooks our rampant garden, where wood pigeons coo. Jennifer is in her home with an open door on to the garden in a coastal area of Norway, where it is also sunny – there, autumn won't last long and already the air is turning cooler.
Jennifer is an active member of Norway's Green Party with a seat on her local council, where she works for sustainable ways of living. I can tell from her pensive manner that she feels deeply about the problems we all face.
"Small communities are so important, like the one I grew up in. It gave me a real foundation for life," she says.
Does she feel the Norwegian environmental ethos is more at one with nature than ours here?
"There are only 5.5 million people here, and we have a lot more access to the natural world per person than in Scotland. We have the Right to Roam, too, and with that comes knowledge of how to behave in the outdoors.
"Outdoor recreation is part of the national identity here, people have a huge respect for nature," she says.
As well as instigating community projects – such as a non-profit organisation that produces apple juice with fruit from local gardens – Jennifer teaches permaculture and forest gardening.
"It is essential for children to learn to grow food – it should be prioritised in schools. It would lead to better mental health, a desire to look after our world and a better understanding of their role in the universe.
"I am passionate about spiritual ecology – a spiritual approach to tackling the ecological crisis. I believe change from within is equally as important as actions such as growing vegetables.
"I have created an online forest garden design programme and am co-teaching Permaculture Design Certificate courses in 2022."
Jennifer is also creating a new online programme for women called Earth Connected Leadership. Her aim is to support women to lead and create businesses in a feminine, earth-connected manner, using the wisdom of nature.
"It was once said you can solve all the world's problems in a food forest – it meets a huge range of human needs, while being a fantastic response to tackling climate change.
"In a forest garden, we imitate the three-dimensional layered stacking design we see in old forests but with plants for perennial vegetables, nuts, fruit, herbs, medicine, fuelwood, syrup, mushrooms and more!
"From the vital need to lock up carbon, to supporting biodiversity and the crucial building of soil – with no toxic chemical input – forest gardens are the key. They are resilient, regenerative, low maintenance ecosystems where everything interacts seamlessly," Jennifer says.
"We do have a role on this planet, and that is not dominating nature, but rather with nature as our teacher and co-creator. This is the basis for permaculture, forest gardening and spiritual ecology, and it is, without doubt, the way forward if we are to thrive on this planet."
There is much to be learned from the wisdom and harmony of permaculture. Thanks to my conversation with Jennifer, I realise it has gained another advocate.
Find out more at permaculture.org.uk and about Jennifer's projects at instagram.com/jenmcconachie and earthmentorme.com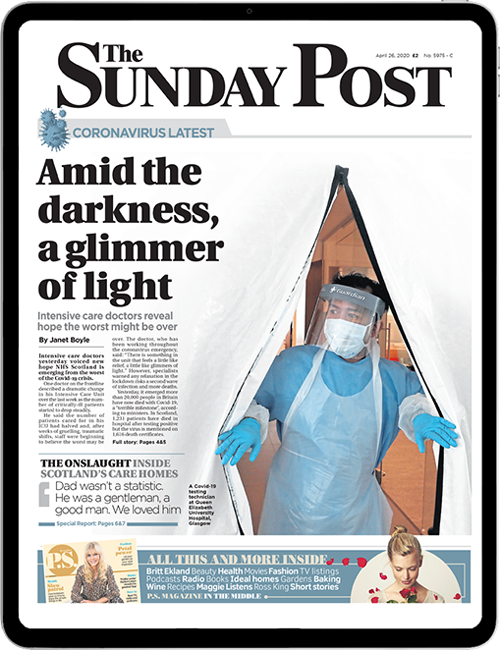 Enjoy the convenience of having The Sunday Post delivered as a digital ePaper straight to your smartphone, tablet or computer.
Subscribe for only £5.49 a month and enjoy all the benefits of the printed paper as a digital replica.
Subscribe