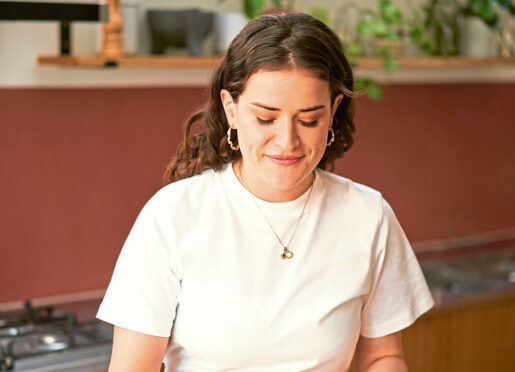 Having spent her childhood travelling between familial homes in Brazil, Italy and Mexico, it's unsurprising that Ixta Belfrage's debut solo cookbook is named after the Spanish word Mezcla, meaning to mix or blend.
Filled with a delicious fusion of cuisines, from prawn lasagne with habanero oil to sticky coconut rice cakes with turmeric tomatoes, each of the book's 100 recipes has been inspired by the 31-year-old's favourite flavours and, she admits, a lifetime obsession with food.
"I do think it's true that not being classically trained, I try to find quicker and easier ways of doing things," explained Belfrage of her fusion style of cooking, which she says is very accessible. "I love shortcuts and I don't think there's a 'proper' way of doing things. If I can find a quicker way of doing something, I will.
"Often I'll throw lots of things in the pot at the same time, blitz things together, and it might not be necessarily the right way of doing it – but if it tastes great in the end, I don't think there's any problem with that."
She may not have been trained at culinary school, but Belfrage has learned from one of the best. After first cutting her teeth at his London restaurant, NOPI, the talented cook later moved to celebrated chef Yotam Ottolenghi's Test Kitchen, where she worked for five years, becoming a protege and collaborator. As well as contributing to his columns in the Guardian and The New York Times, Belfrage also co-authored Ottolenghi's eighth book, Flavour, in 2020, and says working with such talented chefs, from a range of backgrounds, helped to influence her own unique style.
"The way I cook is so much richer because of the time I spent in the Test Kitchen," she said. "Ultimately, I have my basis in the ingredients that I grew up with and are familiar to me, but you know, without that time, learning how to write recipes and learning from other people, I definitely wouldn't have written this book."
Mezcla, Belfrage admits, was her chance to explore her skills and celebrate fusion cooking, while penning a love letter to the countries that first sparked her passion for fresh ingredients and flavours.
She continued: "Although we were given a lot of creative freedom at the Test Kitchen, and I could bring the kind of ingredients that I grew up with to the table, it still had to fit the Ottolenghi mould. So, in that sense, it has been really nice to just have no boundaries whatsoever. I am my own boss, so I can do whatever I want now, and Mezcla, it really is a reflection of that.
"It definitely was a big undertaking and I honestly didn't think it would be as all-consuming as it was. When Yotam first told me that the publishers of Flavour wanted me to do my own book, I actually asked him if I could stay on part-time at the Test Kitchen, just doing a few days from home, doing my own thing. He said, 'No listen, that's where I draw the line – if you're going to do your own thing, you have to just go and do it'.
"Honestly, I'm so grateful for him saying that because, when I did start testing recipes for Mezcla, it was a full-time operation and really, really full-on. So, yeah, it's quite daunting, and it's pretty surreal being on the other side now."
While developing recipes, Belfrage was keen to ensure the dishes would be adaptable for different tastes, so more than half of Mezcla is vegetarian or vegan, with most of the veggie recipes easily veganised.
And those looking to spice things up in the kitchen won't be disappointed, as dishes rely heavily on Belfrage's favourite ingredients; spicy chillies and zesty citrus fruits.
She said: "I love dried habanero chillies because they have such an intoxicating smell. For me, opening a bag is kind of like a catnip experience, almost like opening a bag of coffee. It's just overwhelmingly amazing.
"I also love chopped up Calabrian chilies, which come in a jar and are just so wonderful added to stews and soups and sauces. Then you can also let them down with vinegar, lime or lemon juice and make it into more of a dipping sauce.
"I literally always have limes, lemons and tangerines at home, and so many of them.
"I think a lot of people think a dish is either a lime dish or a lemon dish but I love using them in combination and there's actually a couple of recipes in the book that have both lime lemon and tangerine.
"They all bring something really different to the party."
Mezcla by Ixta Belfrage, Ebury Press, £26, is out now All book photography by Yuki Sugiura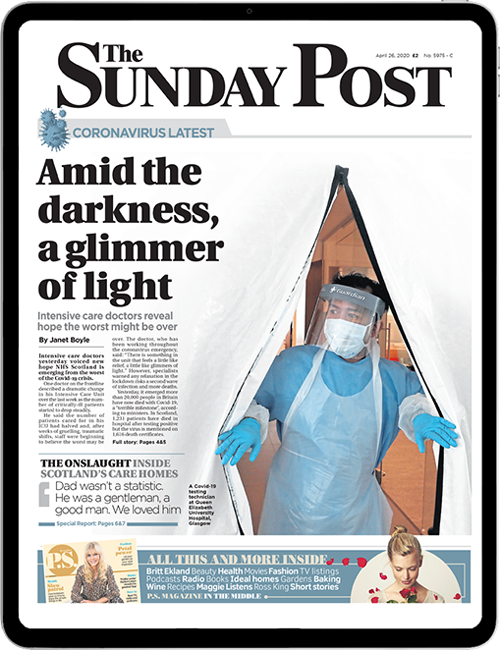 Enjoy the convenience of having The Sunday Post delivered as a digital ePaper straight to your smartphone, tablet or computer.
Subscribe for only £5.49 a month and enjoy all the benefits of the printed paper as a digital replica.
Subscribe