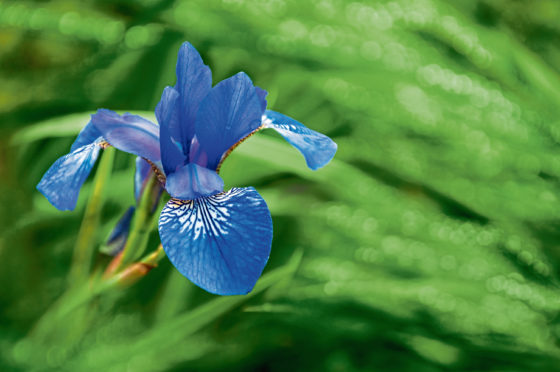 Growing plants from seed is very rewarding, says our expert Agnes Stevenson. And now is the time to plant out any seedlings you may have
For weeks now the sword-like leaves of Iris sibirica have been doing a fine job of adding vertical accents among the frothier flowers that grow in my long border. I'd like to have more, so once the blue flowers have faded I'll dig up some of the rhizomes and spread them.
I'd also like to add the variegated form of our native yellow flag, Iris pseudacorus, which in spring has leaves that are striped with cream before fading to plain green as the season progresses.
The list of new plants I want to add to the garden is extensive and I'm planning to grow many from seed, including a carmine-coloured lupin called 'The Pages' and two different kinds of Agastache, 'Navajo Sunset' and 'Apache Sunset', both with flowers in smoky shades of purple and orange, which is a far more pleasing combination than it sounds.
Many perennials are easy to grow from seed and quite a few of them will flower in the same year as sowing if you start early enough. I've been a bit late so I'm not expecting flowers off any of mine this year, but that doesn't matter as I've got lots of work to do to improve the soil before I can plant any of them.
Agapanthus take longer than other perennials to flower if started off as seed. It takes two to three years at a minimum for them to develop rhizomes that are strong enough to start performing, but these lovely plants are worth the wait so I plan to increase my collection by harvesting the seed pods that develop this year and sowing the seed next spring.
You can grow just about anything from seed, including trees, if you have patience and what's worth knowing is that plants raised this way are better adapted to local conditions.
Sometimes nature does the job for you and will send up its own seedlings, so before you do any weeding it is always worth taking a close look around favourite plants to see if any 'volunteers' have emerged. In my garden primroses and candelabra primulas pop up all over the place and I even have a few young azaleas and quinces that started off this way.
The more you look, the better you get at telling young plants from weeds at the seedlings stage and it is always worth leaving anything that looks promising to develop, although I would suggest that learning to identify ground elder at a very early stage is worth the effort. To do this you have to get close enough to weeds to tell the distance so using a hand trowel instead of a hoe makes sense.
Some people don't enjoy weeding but I find it satisfying and it's even better when there's a chance of finding free plants, but it could have other benefits too. Apparently there are mycobacteria in the soil that can boost your mood, so that could be one of the reasons why weeding makes me happy.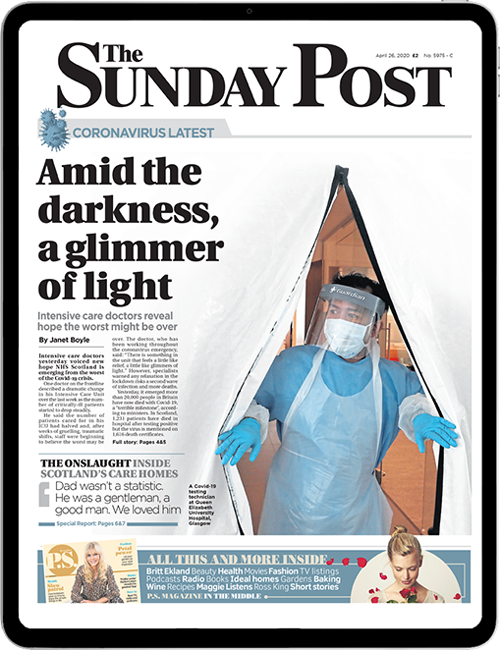 Enjoy the convenience of having The Sunday Post delivered as a digital ePaper straight to your smartphone, tablet or computer.
Subscribe for only £5.49 a month and enjoy all the benefits of the printed paper as a digital replica.
Subscribe