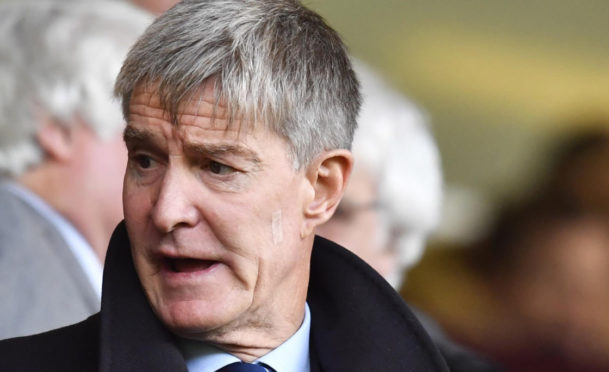 Richard Gough knew that in order to win titles, it was vital to keep clean sheets.
That was a huge part of the reason why he captained Walter Smith's Rangers to nine-in-a-row.
The central defender was one of only three players who played a part in every one of the seasons from 1989 until 1997. Ally McCoist and Ian Ferguson were the others.
But he was never able to emulate the current Light Blues' Iron Curtain, that last Saturday smashed a 114-year record by playing the first seven league games of the campaign without conceding a goal.
Gough now lives in the United States, but watches all of his former club's games on television.
He was in Sweden visiting his mother last week, yet still took time out to watch the 5-0 Europa League victory against Lincoln Red Imps in the Europa League on Thursday night.
The 58-year-old was impressed to see Steven Gerrard's men record yet another clean sheet.
This afternoon they face a tougher test, away to Hibernian, and looking to stretch further a milestone previously set by Celtic in 1906.
It's an impressive run, and Gough firmly puts it down to the excellent form of central defender, Connor Goldson, and the continuity in selection for the back four.
Gough told The Sunday Post: "When I played for Rangers, we put a strong emphasis on keeping clean sheets.
"We always felt that if we were tight at the back and working as a unit, eventually we would nick a goal at the other end.
"We had top players in the final third of the pitch, and whether it was Mark Hateley, Ally McCoist, Trevor Steven or Ian Ferguson, someone would always pop up and score.
"That's why we were successful, and why we won a number of games by the odd goal.
"It's easy for people to be saying Rangers are not playing against teams of any great note – but I think that viewpoint is ignorant and disrespectful.
"Clean sheets are clean sheets, regardless of who you are playing against.
"It's great credit to the Rangers players that they have notched up seven clean sheets on the trot.
"It shows a high level of concentration for 90 minutes, and when games go into stoppage time.
"You only need to look at the amount of goals teams conceded in the closing stages of games to realise that it is not uncommon for players to take their foot off the gas when they are three or four goals ahead.
"So I take my hat off to the current Rangers team.
"Steven Gerrard has them well-drilled, and they are much tighter at defending than they were last season.
"That comes with having a working relationship between the goalkeeper and the back four.
"Jon McLaughlin has played in most of the games, and he has had James Tavernier, Connor Goldson and Borna Barisic in front of him in just about every game.
"I have to say Goldson has really caught my eye this season.
"He never seems to get caught out, never appears to be in trouble and that shows that he is reading the game very well, and getting his positional play spot on.
"Due to injuries here and there, there's been one or two different players alongside Goldson in the heart of the defence, and they have all stepped up to play their part when called upon.
"So I see a real determination and desire in every game not to concede, and that is brilliant.
"However, there is a real tough test waiting for them at Hibernian, and they will all need to be right on their game."
Gough started at Dundee United and had an outstanding playing career, spanning 20 years, captaining Tottenham Hotspur, Rangers, Everton and Scotland.
He hung up his boots in May, 2001, finishing it all off at Goodison Park in the English top flight.
But it was at Ibrox where he is remembered most, and that's where, for various reasons, he felt he was tested the most.
The pressure felt by players at Rangers can be enormous, sometimes suffocating individuals, and it takes a special mentality to be able to cope.
That, of course, will be the case in this campaign when you take into account that Rangers are trying to stop Celtic from doing 10-in-a-row.
Gough stressed: "Steven Gerrard has a really strong base now.
"He has proper depth to the squad, and a really good starting line-up.
"There is also proper quality on the bench to be called upon if you need to change a game for the last 15 or 20 minutes.
"The benefits Steven is seeing now is that a number of players have had that settling-in period.
"I always said that it takes at least six months for most players to really settle, and realise the demands of what playing for Rangers is all about.
"There is no hiding place on the park, and no hiding place off the park.
"It can take a bit of getting used to, but if you can overcome it all, then the rewards are amazing.
"For example, this year, it's about stopping our friends from across the city winning another title.
"It needs to be done."
Gerrard faces many decisions today on his starting line-up. One that has occupied his mind is whether to go with fit-again Allan McGregor or Jon McLaughlin as No.1.
Gough said: "For the manager to have two first-class goalkeepers is the perfect scenario.
"Jon has played most of the games, and he looks every inch the part.
"He is not frightened to come off his line, and he is willing to take responsibility in his own six-yard box and beyond.
"When a goalkeeper dominates his box, it gives the defenders around him extra comfort and security.
"It may also make the strikers in the opposing teams think twice about going in for balls when they know they could end up getting clattered by the goalie.
"When we played, we had Andy Goram pulling off some outstanding saves, mainly from shots.
"He didn't need to come off his line too often to deal with cross-balls as we would try our best to protect him, and let him be ready on his line.
"Allan McGregor is a top-class goalkeeper, and has been for the best part of a decade at Rangers.
"He is 38 now, and has all the experience under his belt. He knows the score.
"I don't know if he will play against Hibernian. That's up the manager to decide – and it's a tough call.
"But the good thing is that Steven knows he has two brilliant goalkeepers to choose from, and whoever gets the nod for Sunday will not let him down.
"Allan played against Red Imps, and coped very well with the little he had to do.
"He may well keep the jersey, or Steven may well switch back to Jon.
"If Allan doesn't get the nod, then I don't expect him to throw the toys out of the pram. He's too experienced.
"He'll be supportive of Jon, and will be respectful of any decision made, I'm sure.
"It's all about everyone accepting that winning the league is what it's all about this season, and that the whole squad buys into that.
"I was lucky enough to win countless trophies and titles with Rangers.
"I hope the current Rangers squad can sample success this season."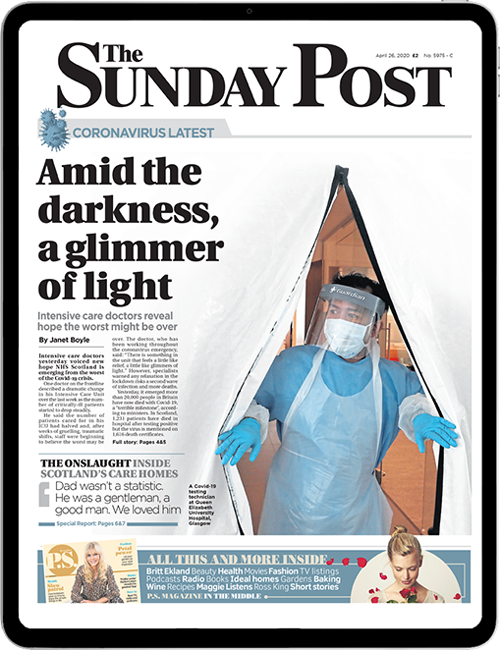 Enjoy the convenience of having The Sunday Post delivered as a digital ePaper straight to your smartphone, tablet or computer.
Subscribe for only £5.49 a month and enjoy all the benefits of the printed paper as a digital replica.
Subscribe