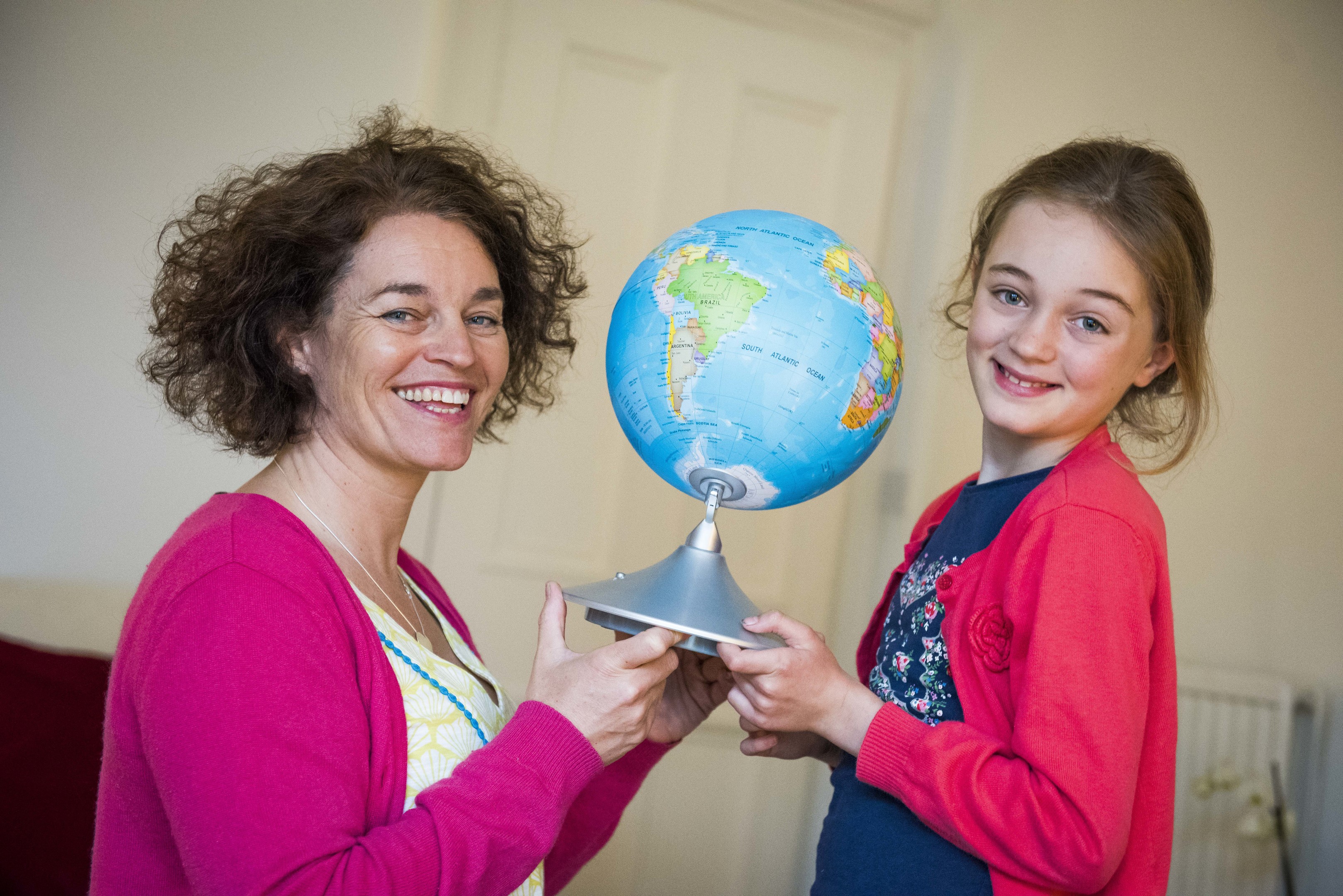 IT'S a long way to go for an appointment but dentist Penny Granger travels for up to 10 days to see her patients on the world's most remote, inhabited island.
Tristan da Cunha rises like a huge cloud-covered volcano rock in the middle of the South Atlantic, midway between Africa and South America.
And Penny travels almost 6,500 miles to the capital, called, ironically, Edinburgh of the Seven Seas.
Her patients are the 264 people who live on the British overseas territory which is 1,746 miles from Cape Town.
Penny takes her daughter Elika, eight, with her on the mammoth trip, her first visit to the island coming when she was just 18 months old. It was a mammoth take-your-daughter-to work exercise, by anyone's reckoning.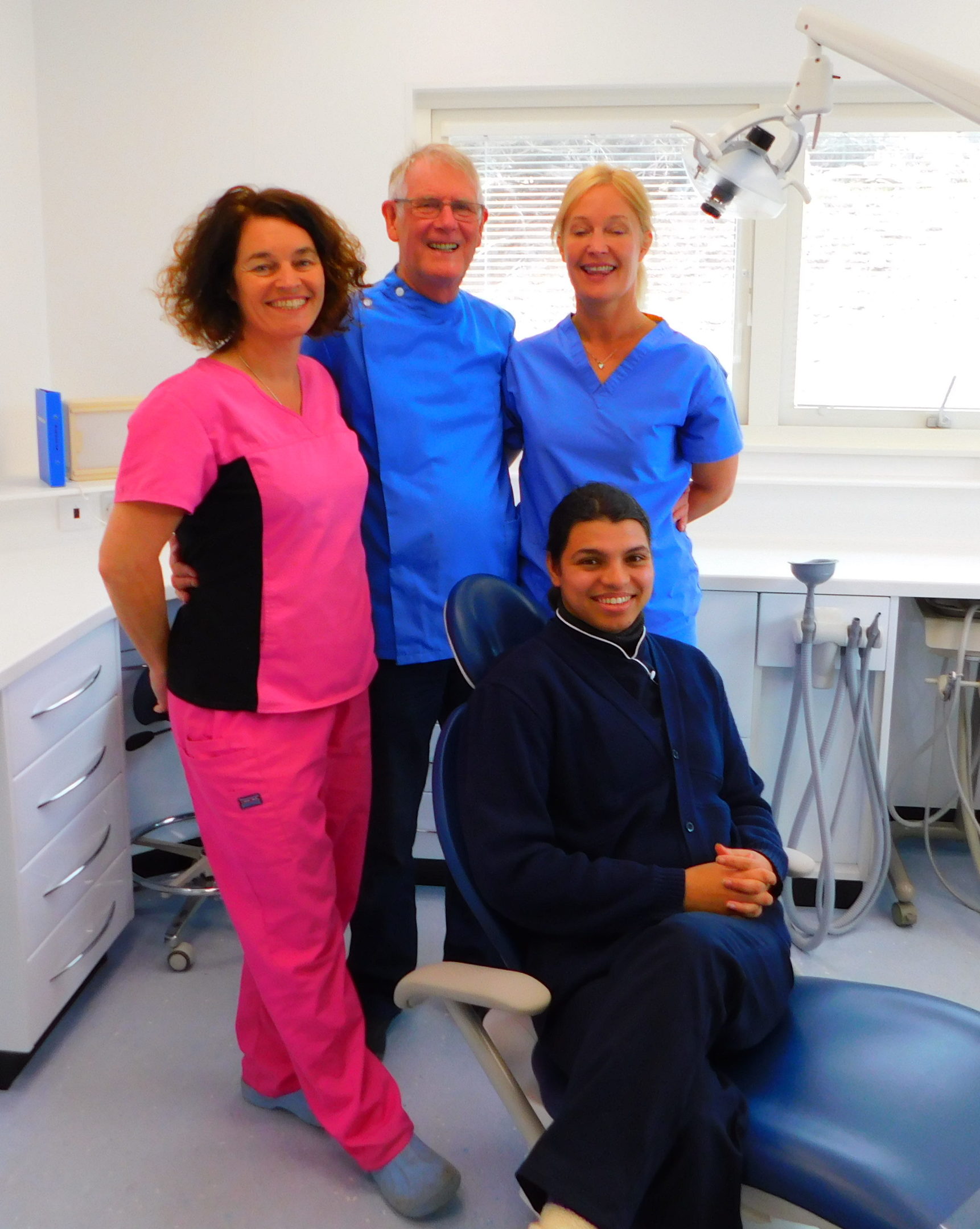 They fly out to Cape Town and sail for up to nine days, weather and sea permitting, on a fishing boat or aboard the Antarctic ice-breaker, the S.A. Agulhas II.
A trip on the ice-breaker means mother and daughter being flown ashore by helicopter.
"It's a great adventure for Elika and a chance for me to work in one of the most remote places on Earth," said Penny.
"We go out every year, for almost five weeks, in August or September through until October.
"I treat the patients and Elika goes to the island school, St Mary's.
"I love working in isolated places and remote environments.
"It's a joy being part of a dental team providing dental treatment and preventing dental decay in the children.
"A dental technician and I work alongside the island dental nurses Michelle and Teresa. "They provide all year round emergency cover and continue the vital preventative services when we are not there."
Penny previously worked with the British Antarctic Survey, treating patients on the British Antarctic bases near the South Pole.
But she says: "Tristan da Cunha is like nowhere else on earth.
"They are a warm and welcoming people and no traffic jams on the two miles of island road, just peace and tranquility."
Penny and Dundee dental technician, Bob Carse, 70, worked on the design and kit out of the dental surgeries, laboratories and sterilisation unit, within the newly built Camogli Hospital.
"Dundee Dental Hospital provides consultant back-up via telemedicine when we are on the island, so we feel well supported despite the distance."
The hospital was funded by the Department for International Development.
The rest of the year Penny works as a dentist in a surgery in Penicuik, Midlothian, and as a clinical supervisor for the students at Dundee School of Dentistry.
Bob, has even been called on to treat animals with dental problems.
"This is no ordinary dental visit," he said.
"I have made a splint for a dog which had broken his jaw and another splint for an islander with an artificial leg. I also made a conversion to a specs frame for someone who couldn't stop blinking.
"The patients are a joy."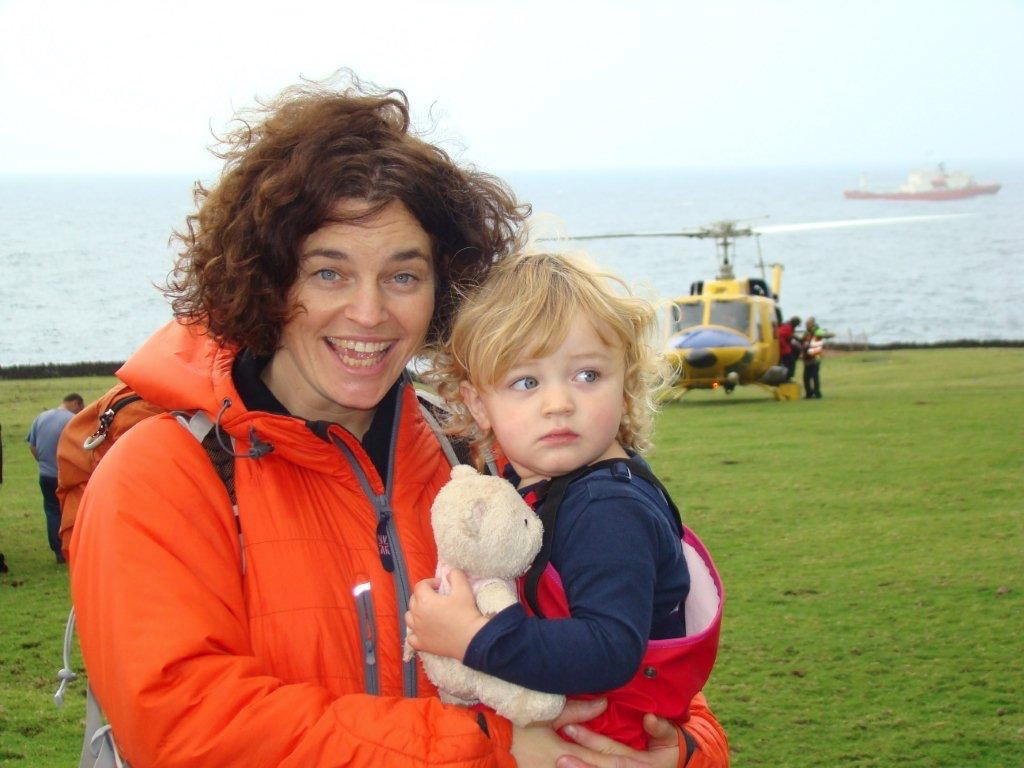 Tooth decay is a big issue, as it is around the world, and the team preaches the importance of dental health.
"Tristan is used as an example of what happens when sugar is introduced to a sugar-free island," said Bon.
Supply ships bring food to the island every six weeks and most homes have a freezer.
Every family is allotted two sheep and a cow and most have a vegetable plot, a vital source of fresh food.
After annual trips stretching back to 1996, Bob has signed off the rota at the island clinic.
His place is being taken by another technician, Pat Brewer, who works for the Edinburgh Dental Institute, who will take up the role this year.
A Dundee-trained island dental nurse takes over when the Scottish team go back home.
The island's Camogli Hospital has ultrasound, X-ray facilities and a gastroscope, for stomach and gullet investigations.
Babies are usually born in South African maternity wards and mums-to-be travel there two months before their due date. James Glass, the island's director of fisheries, did much of his training in Shetland and gained his scuba diving certificate in Fort William.
"We are Scots living on the edge of the world," he said.
"The internet has made us closer to our roots but you have to be up early to use it.
"I was in Glasgow in March and as much as I love the city, my home is Tristan da Cunha.
"I wouldn't swap it for the world.
"The weather can be incredibly wild in winter but in summer months it is paradise.
"We value the dental links with Scotland and can't praise the team enough for the huge efforts it takes to get here."
Many of Tristan da Cunha's 264 islanders are descended from Scottish soldier, Willliam Glass, who arrived there when the British set up a garrison on the island in 1816.
It withdrew the following year but William Glass stayed on with his African wife and a handful of others. Many of his descendants still bear his name.
They are proud of their ancestry and see themselves as Scots living on the edge of the world. The satellite driven link with the UK allows islands to shop in B&Q and other online stores.
The volcano erupted in 1961 and the molten lava stopped just a few hundred yards from the houses.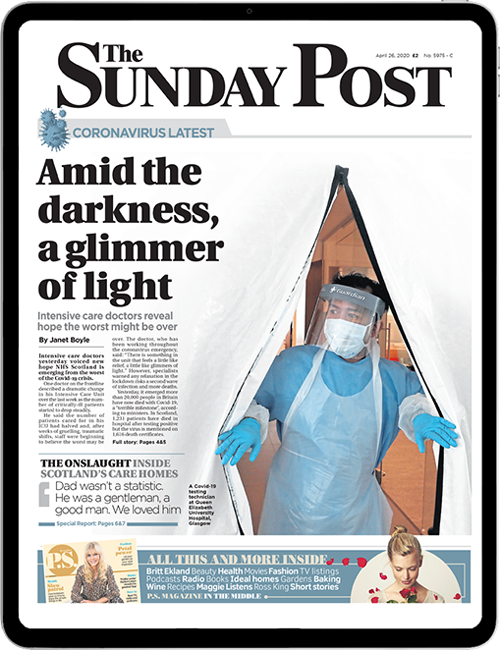 Enjoy the convenience of having The Sunday Post delivered as a digital ePaper straight to your smartphone, tablet or computer.
Subscribe for only £5.49 a month and enjoy all the benefits of the printed paper as a digital replica.
Subscribe