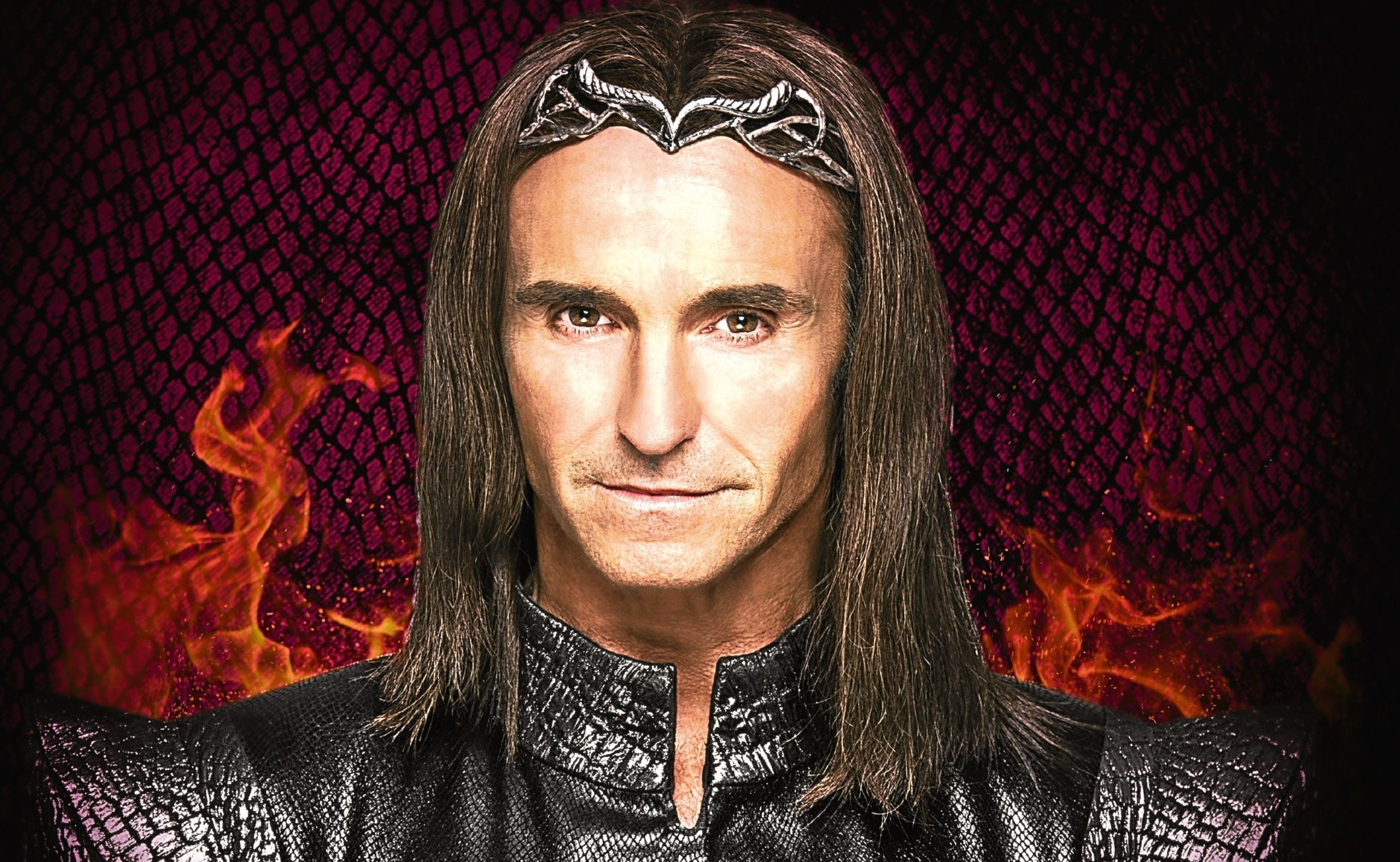 HE'S based in London and spends much of his working time in Los Angeles.
So Marti Pellow says he'll savour every minute of his panto stay in Scotland – and will be in no rush to dash off afterwards.
Marti is the big draw in Aladdin, the lavish festive treat at Glasgow's Clyde Auditorium.
"I'm doing two shows a day but I'll be getting out and about during any time I have off," Marti told iN10.
"Loch Lomond, Stirling… I know the whole area ridiculously well.
"I might have a wee day out in Girvan, Saltcoats, Ayr or maybe Largs for an ice-cream.
"And Glasgow's forever changing. There are things I miss and become very romantic about – where you get the best steak pie, or fish and chips or who does the best square slice."
The Wet Wet Wet favourite will also be hoping to head to the beauties of Inverness when the relatively short panto run, in which he plays wicked Abanazar, concludes.
It's somewhere he knows well after spending some time there writing following the band's recent tour.
"Our last date was in Inverness and I just decided I wasn't going anywhere else.
"I got a nice wee lodge and when I wasn't writing I'd go to Applecross and spend time going round the coast.
"It was a great place just to unwind. I love the walking and I'm mad for the scenery.
"A couple of the guys I was working with from Los Angeles came across and they'd never seen anything like it.
"Getting to relive it through their eyes put a spring in my step. They'd come back and tell me how friendly everyone was, which was brilliant to hear.
"I was made up because they were getting to experience all the things I knew were special about my country."
Marti swapped Inverness for LA to record the new album Mysterious, which comes out early next year.
Fans will get a chance to hear it when he comes back to the Royal Concert Hall in Glasgow in March.
The Stateside jaunt saw Marti working with some musicians with a stellar track record.
"The studios are where all the Quincy Jones music was made," he explains.
"A lot of the great music that inspired me as a child came out of that building. Some of the musicians played with Michael Jackson and Stevie Wonder and it was brilliant to work with them."
As well as his chart-topping days with the Wets, Marti has worked with legends such as Andrew Lloyd Webber, Tim Rice and Bjorn and Benny from Abba.
His West End and Broadway shows include Chicago, Jekyll & Hyde and Evita.
But panto, he admits, is a whole different ball game. His first experience was just last year when Aladdin had a record-breaking run in Birmingham.
While much will be the same, of course, it will also be very much tailored to a Scots audience.
Marti says doing something as different as panto gets his juices flowing and nerves jangling.
And despite all of his performing know-how he reckons there will be more than a flutter in his stomach as he waits to step on stage in Glasgow for the first time.
"It will be special," he admits. "The producers came knocking a few times about panto but I wasn't sure.
"I knew all about watching them from growing up, seeing the likes of Stanley Baxter, but there was a fear of the unknown, performance-wise."
John Barrowman took the leading role at the Clyde Auditorium for several years before being replaced by The Hoff last year.
Ever-present, though, were the Krankies. However, they are playing elsewhere this time round with Marti reckoning it could be a good time for them to have a break.
"We've got Johnny Mac this time and he'll be brilliant," adds Marti.
"The Krankies are royalty when it comes to this. I was in the Boys Brigade with Ian Tough's brother in Clydebank, so the connection goes way back.
"Actually, when they finished in Glasgow last year they came down to see me in Birmingham.
"They were charming and so positive about the production.
"I've been entertaining people in my home town for 30 years and I feel passionately about that, so I can't wait to do this."
Aladdin, SECC Clyde Auditorium, Glasgow, December 10 to 31
---
READ MORE
10 Questions for theatre producer Sir Cameron Mackintosh
Glasgow theatre debut was too tempting for John Gordon Sinclair