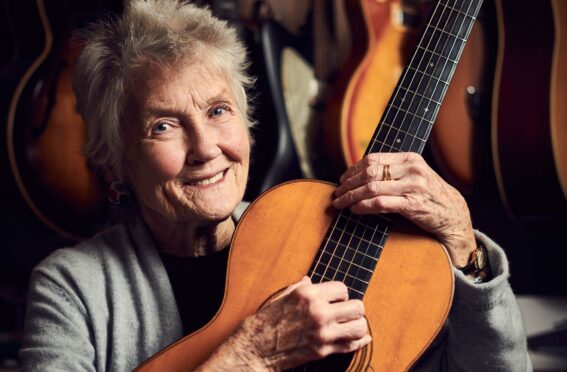 "You're a welcome surprise," says Peggy Seeger, the legendary American folk singer at the other end of the phone at her home near Oxford. "It's nice to talk to someone new."
The 86-year-old is preparing to step beyond the limits imposed by the pandemic by taking her new album on the road. Already, she's relishing the prospect of a return to the life she knew before, meeting people, travelling and playing songs from an enormous back-catalogue.
And, if a phone call with a stranger is a highlight of a day then the business of going back out on the road to meet so many with her songs will be the ultimate balm.
"Before, I was doing maybe 80 or 90 gigs in a year. Packing everything up, putting it in the car, travelling somewhere," she says.
"I was always happy to be going somewhere else, and always happy to get back, meeting different people every time.
"But in the last 16 months, I just go from one ritual to the next. I never leap joyfully out of bed, something a lot of people my age experience; we get stiff lying in bed.
"Then we have to think about getting to our feet – often we don't want to – doing our stretches, then having a shower and getting dressed. I've been surprised by how boring the rituals are. I've never been bored in my life."
It's no surprise. Seeger's life has been anything but boring.
She was born in 1935 in the US to musical parents. However, as a musician herself, Seeger never shied from controversy.
After travelling to Communist China in the 1950s against the advice of the US Government, her passport was withdrawn.
Then, living and working in London, she met and fell in love with the folk singer Ewan MacColl. However, two years later, with her work permit due to expire, Seeger faced deportation.
MacColl had left his second wife but was still married, so a plan was devised for Seeger to marry Glaswegian folk singer Alex Campbell in order to stay in the country.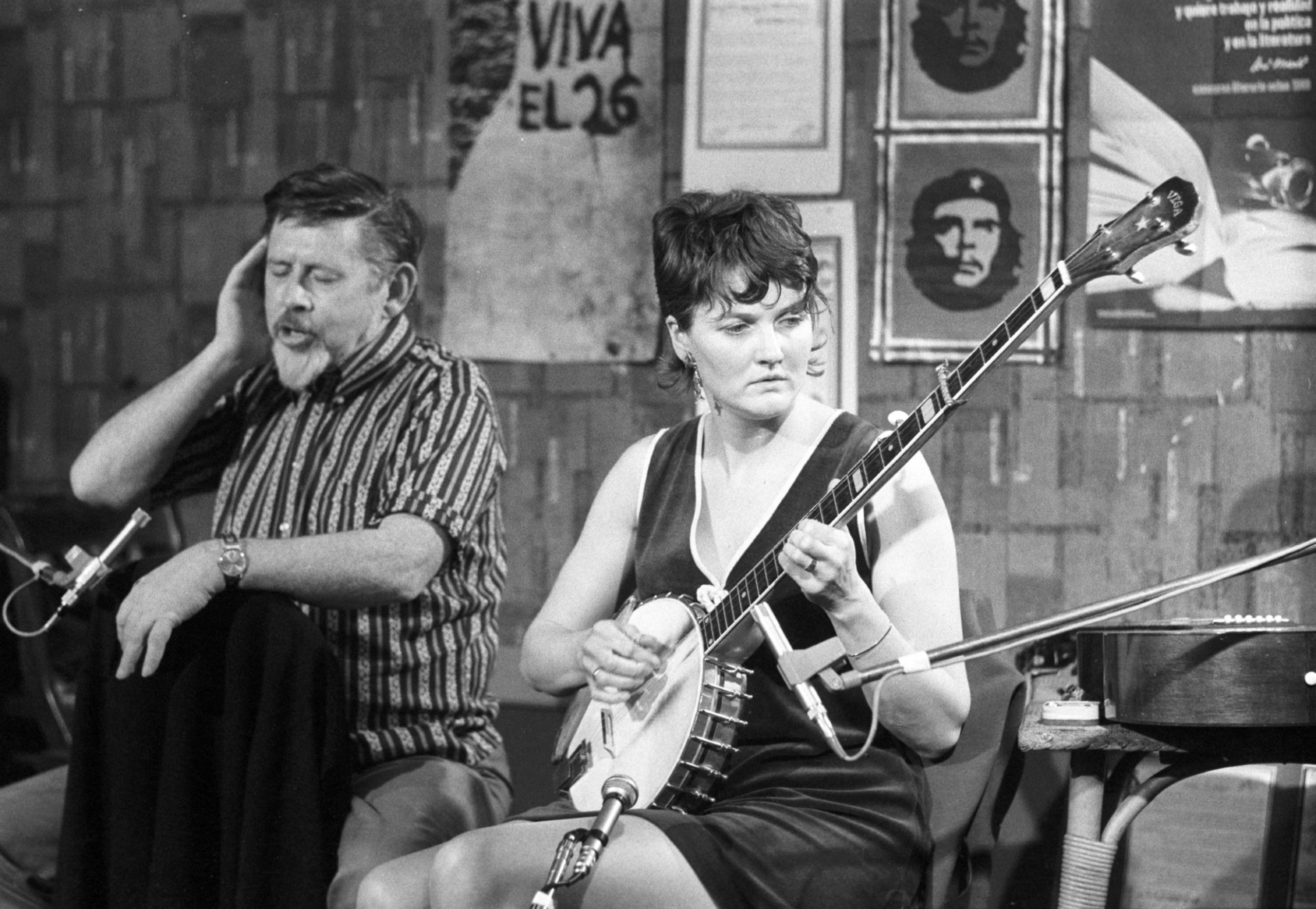 Seeger and MacColl, who eventually married in 1977, wrote and performed together and separately, with Seeger becoming known for feminist folks anthems such as I'm Gonna Be An Engineer and Reclaim The Night.
MacColl wrote The First Time Ever I Saw Your Face about Seeger, and the pair were together until his death in 1989.
She is now in a long-term and long-distance relationship with singer Irene Pyper Scott, who lives in New Zealand. "We live apart by choice," she says, "each of us living where we want to live.
"I am getting old and crotchety and I want to do that by myself, not necessarily with someone else watching me."
The pair speak twice a day on the phone, but have not seen each other for years. "We have different ways of living," says Seeger.
"I'm happy. I live in a community that I am part of. I think we can feel obliged by community reputation, parental expectations, biology to live certain lives.
"We often don't look at the consequences of big steps that we take like marriage, divorce, friendship. We have to be ready for what comes up. And human beings are not famous for being good at that."
Despite the morning rituals, at 86 Seeger has the vim of a woman less than half her age. She recorded her new album, First Farewell, during the pandemic with her sons Neill and Calum and daughter-in-law Kate St John, and has become a key figure in the environmental campaign against development of green space in Iffley Woods, near her home in Oxfordshire.
"I'm as active in the saving of the planet as I can be."
She staged some gigs in a church hall in recent weeks to raise funds for local protests. "The audience was all white-haired people," she says. "Their appreciation was more than if there had been 50,000 people jumping around."
UN: More pledges needed to avoid 'catastrophic' climate path
All her life, her music has occupied the space between the deeply personal and the personally political. At a time when anyone with a Twitter account can claim to be an activist for their chosen cause, Seeger is the real deal.
Does she think folk music still has a place in activism?
"I don't know. People don't sing on demonstrations any more. They used to, on CND demonstrations, Ban The Bomb and anti-fascist marches. There was always music you could sing to, and there isn't any more. The closest we get is a slogan with a tune on it," she says.
Having written songs protesting against fascism, the bomb, nuclear power and to further the rights of women, which issue does she feel is most in need of a clarion call today?
"Climate change," she says. "Climate catastrophe. It went from being 'global warming', to 'global heating', to 'global change'. Now it's 'global catastrophe' and it will be 'global apocalypse'. But I don't think the planet will end, it will just cull us and keep going. The issue is so big, almost so big that people can't grasp it. They think, 'Well what can I do?'.
"But they can be a drop in the bucket of whatever issue that stops human beings devouring the Earth."
Among the songs on First Farewell is the joyously playful Gotta Get Home By Midnight, which she calls her "upside down Cinderella song".
"It's a song that starts in old age and ends in the hormonal thrum of the teenager. "It was created as an encore," says Seeger. "Maybe that's egotistical, but it's a song that can get us off stage, because I can say, 'I have to go home now'. It was a sudden brainstorm. I wrote it in about 20 minutes."
Another standout from the album is the poignant All In The Mind, a song about a woman and a man in the autumn of their days, struggling to find purpose, written and sung with son Calum.
"There's one verse there, for women who I know, whose husbands have died, whose children have fled, they're living on their own. Our minds are full, and full of our pasts, especially the older you get."
The dynastic connections from Seeger and MacColl extend, of course, to the late Kirsty MacColl, Ewan's daughter, tragically killed in a speedboat accident in Mexico 21 years ago.
"I didn't know Kirsty very well. Her mother kept her apart from our family until she was about 14. I hardly knew her," says Seeger. "But I listen to her music regularly. She was a stunning songwriter and a good person. Unfortunately, the families are still apart."
Seeger still practises every day, although curses the arthritis that has contributed to writer's block. "I'm losing the use of my hands through it, and I can't always do what I want with a song, without the help of one of my sons. That's very off-putting."
Her days are filled with campaigning, making "the dreaded sourdough", picture puzzles and walking. And hoping.
"We live in a patriarchy," she says. "Men are running the world, and devouring it. There's a new movement saying women should take over before it's too late."
---
Sound & vision
Legendary folk singer Peggy Seeger, 86, on what she would say to her mother and the role models who shaped her love of music
The first record you bought?
I hardly bought records, they were given to us. The first one I really remember was Harry Smith's anthology of American folk songs, a wonderful collection of bits and pieces of American folk song.
Who are your musical role models?
I learned my vocal style from a number of American role models like Texas Gladden, Molly Jackson and the Carter Family. I listened to them and also my brothers Pete and Mike. And Ewan MacColl of course. I don't just have one role model, I've learned from so many of them.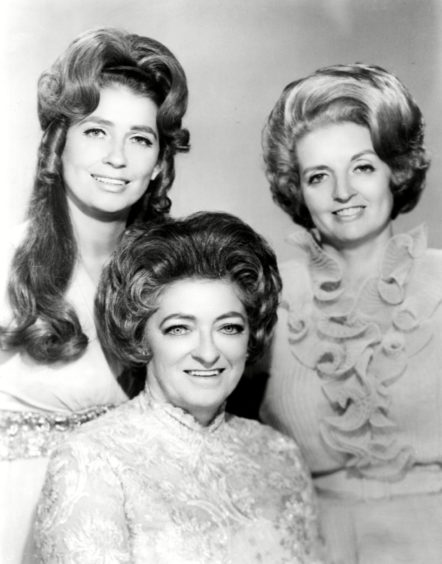 If you could have a drink with anyone dead or alive who would it be?
Good heavens. My mother (the American composer Ruth Crawford Seeger). We didn't drink, but I lost her when I was 18 and I would have given anything for her to have seen what her children have done.
What was the first gig you ever went to?
I was seven, at a Washington DC boxing ring – the singers were Pete Seeger and Lead Belly.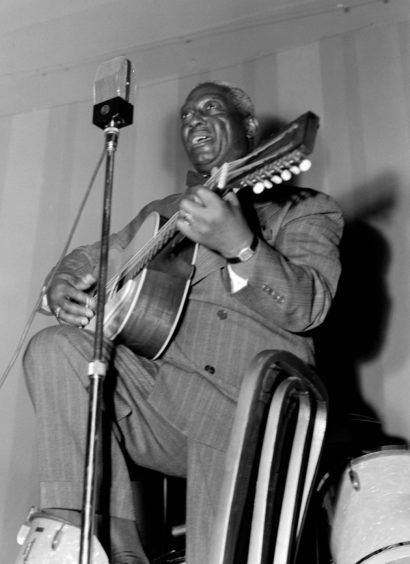 Which book had the biggest impact on you?
Human Comedy by Balzac. I have all 52 volumes and I have read through them twice in my life. Balzac, from the 1700s into the 1800s, documented whole sections of French society and the same characters run through all 52 volumes.
It's the most wonderful piece of writing, and it took me a year and a half to read through it the first time. The other would be A Scots Quair by Lewis Grassic Gibbon, which is fabulous. I cried all the way through.
On The Pogues
(Of all her late husband's many songs, Dirty Old Town is among the most famous but Seeger doesn't rate the most famous version by The Pogues) To my mind only one or two have done it properly. The Pogues bawled it. It needs the loneliness and the sorrow of what we've done to the earth. I think that song's time is going to come up again.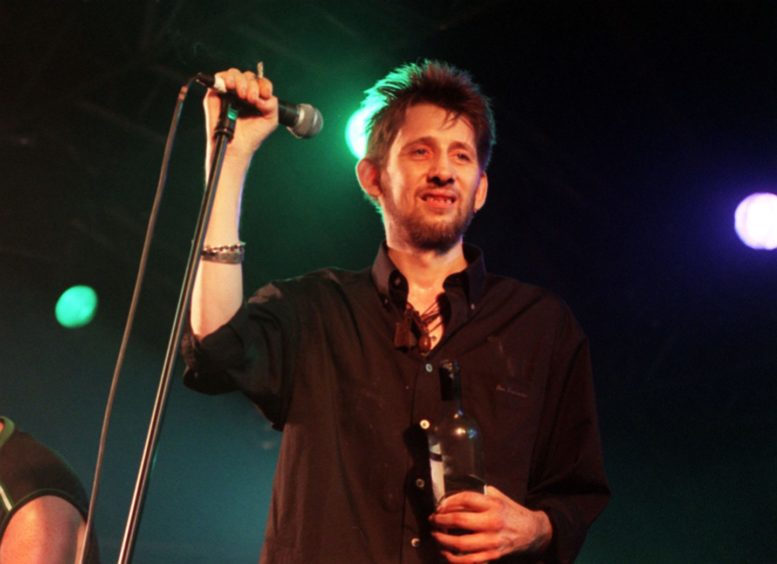 ---
Peggy Seeger's new album First Farewells is out now.
She plays St Margaret's, Braemar, on Oct 1; HAAL Festival, Portsoy, on Oct 2-3; and Tolbooth, Stirling, on Oct 4 – all with son Calum.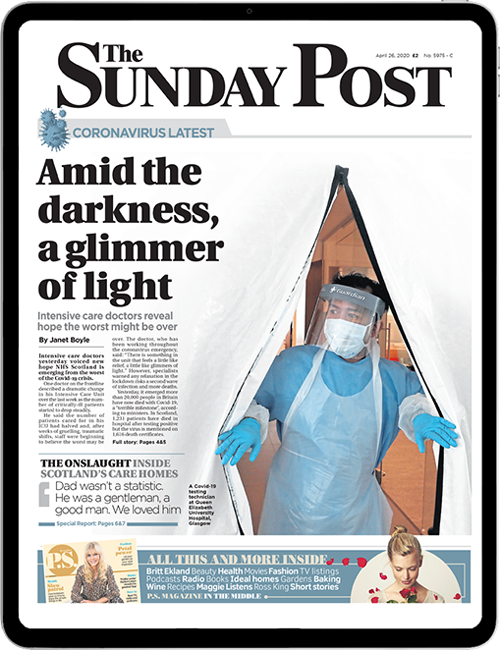 Enjoy the convenience of having The Sunday Post delivered as a digital ePaper straight to your smartphone, tablet or computer.
Subscribe for only £5.49 a month and enjoy all the benefits of the printed paper as a digital replica.
Subscribe