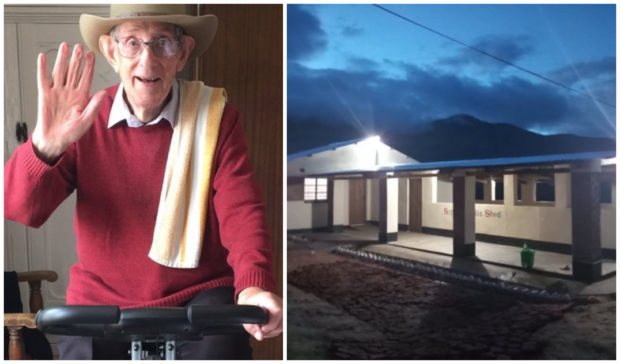 A pensioner who has been pedalling the distance from the UK back to his birthplace in Australia has reached a milestone 10,000 km on his epic charity quest.
William Stewart, 93, was born in Melbourne but raised in the Perthshire village of Blairingone.
He's been on the saddle daily to keep fit and raise money for his charity foundation in Malawi, despite living with Parkinson's disease.
He started on his exercise bike in February 2016, having been diagnosed with the condition the year before.
Nicknamed Aussie Will, this week he had made it as far as the Indian Ocean, about 1000 miles out from Christmas Island.
"I read a book that said that brisk walking helped to delay the onset of the symptoms," he said. "That's a bit of a laugh really, because I've also got peripheral neuropathy which means I've got limited movement.
"So I thought, if I can't walk, I used to do a lot of biking when I was young. I didn't want to go out on the roads because I didn't think it would be safe, so I bought myself an exercise bike."
William, who now lives in Southampton, has recently upped his daily cycling to 15km, split over three sessions – early morning, mid-morning and afternoon.
And while many would struggle to keep to such a regime, he says he has no problem with motivation.
"What is the alternative? To sit here and do nothing and vegetate? I couldn't do that," he said.
"It's about finding something to motivate you. I've got a stairlift, but I only use it to go up in the evening and back down in the morning.
"The rest of the time I walk up and down the stairs, pull myself up, with the belief that what I don't use, I'll lose.
"I'm just taking it my stride. All through my life I've been determined to do what I set out to do."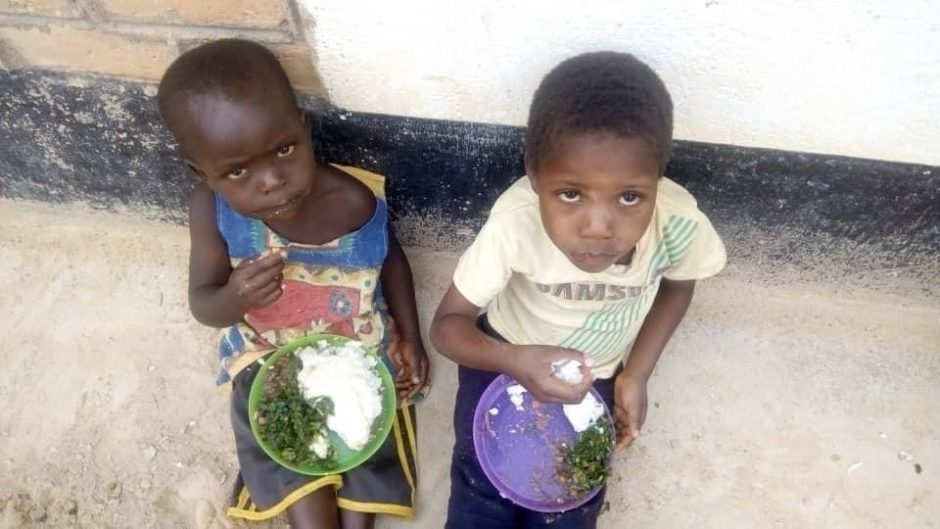 What started out as a way of keeping fit has now become a charity challenge, with William raising money to help provide clean water in Malawi.
He started a charity foundation there in 2017, having met a student, Levison Mlambya, from the south-east African country through his work as a tutor for the Institute of Counselling in Glasgow.
Levison told William of the extreme poverty and a sense of hopelessness felt by many, especially children and the elderly.
"We became friends and he said he'd like to start a foundation," William said. "We formed it and money started to come in.
"Now we've got lots of buildings there, and now we're having a campaign to raise money for a borehole to provide clean water."
The foundation's resource centre in Ibuluma, in the rural north of the country, grows crops and vegetables, as well as keeping a herd of goats and chickens.
The only place with electricity in the area, it looks after the wellbeing of over 700 children who live in dire poverty.
Providing a clean water supply for the area is perhaps more important now than ever due to the pandemic, with it required not just for drinking but also hand-washing.
The current facility is half a mile away from the foundation, where the supply is drying up, and people are being forced to use river water, with the risk of dysentery, typhoid and Covid-19.
Schools remain closed in the area because of a lack of clean water and soap for hygiene measures.
It's hoped that the cycle challenge will raise up to £8,000 to create a new borehole at the foundation with a solar-powered pump.
William, who spent twenty years as a nursing officer specialising in mental health with the Royal Army Medical Corps, joins a number of elderly fundraisers who have taken on challenges throughout the pandemic.
90-year-old Margaret Payne from Sutherland climbed the equivalent of Suilven on her stairs, while NHS fundraiser Captain Sir Tom Moore was awarded a knighthood for his garden walks which raised millions.
"I was there before Captain Tom," William laughs. "He's certainly an inspiration to a lot of people for sure. My emphasis is on exercise because the more fit I can be, the better I am and the more it delays old age!
"My message to others my age is that you might not be able to do this, but think of what you can do. That's the point. I'd like to walk but I can't. But I can do this.
"For anyone else who has a disability, for example, they might think 'that's it, that's the end of life' but it isn't. You can find something to do, keep yourself fit."
William will keep pedalling on, aiming to rack up 250 miles a month with a target date of March 2022 to reach Melbourne.
He's also inviting people to join him on his journey with their own rides, runs or walks throughout November in the charity's Race for Water.
"I reckon I'll reach Broome in north western Australia in March 2021, then I go diagonally another 1953 miles across Australia," he said.
"My family think I'm nuts, but they're very proud of me I think.
"My wife died eight years ago and we had been married for 64 years. It was a huge hole, but this is something to strive for. It's not just for me, it's for the people in Malawi too."
---
Donate to the crowdfunder at https://www.crowdfunder.co.uk/clean-water-in-ibuluma-1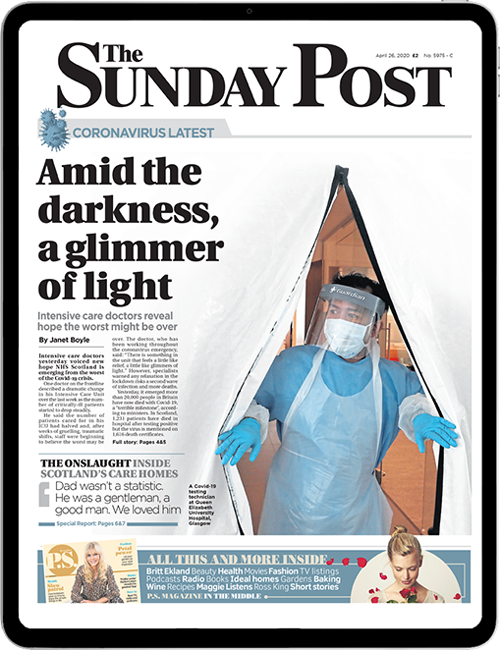 Enjoy the convenience of having The Sunday Post delivered as a digital ePaper straight to your smartphone, tablet or computer.
Subscribe for only £5.49 a month and enjoy all the benefits of the printed paper as a digital replica.
Subscribe