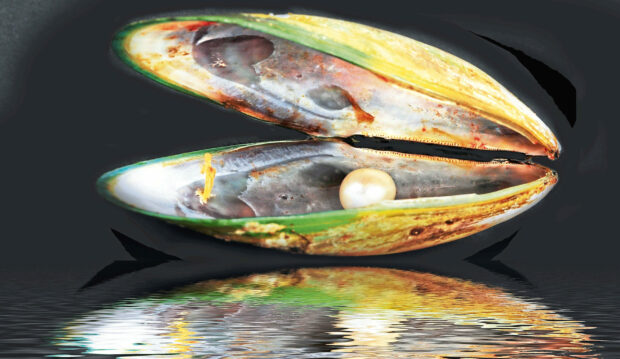 They are nature's most precious gems, desired and sought after by man for centuries and coveted by royalty and the rich.
Art historian and author Fiona Lindsay Shen tells Laura Smith the Honest Truth about pearls, including their Scottish history.
---
How do oysters and mussels produce pearls?
Most of us have heard that pearls come from grains of sand irritating the insides of an oyster but that's a myth. Another ancient myth was that pearls grew from dewdrops seeping into oysters. The truth is not quite so romantic!
Most often, a tiny intruder like a parasite nudges its way into the animal's tissue and its response is to coat the foreign body in layers of soothing nacre (the iridescent coating that's also on the inside of shells) which eventually creates a pearl.
Oysters and mussels can grow pearls in this way but so can many other molluscs such as abalone, whose pearls are like petrol-blue sharks' teeth, or sea snails, or queen conch, which grow lovely candy-pink pearls.
Why are pearls so precious?
Today we can walk into any jeweller's and find reasonably priced pearls but before people figured out how to culture them artificially pearls were rare and their scarcity made them precious.
For instance, a decent-sized black pearl was found in only one in 15,000 black-lipped oysters. People around the world have prized them for decades. In the Persian Gulf there are 6,000-year-old burial sites where people have been discovered literally clutching their pearls.
What can you tell us about the history of pearl divers?
As with most extractive industries, the people who dived for pearls (like the people who mined silver or picked cotton) weren't the ones getting rich. Harvesting pearls has been bound up with slave trading and indentured labour. But pearl hunting, particularly in rivers, was sometimes a chance for local people to make a bit of extra income, as happened in Scotland.
What do you know about the Scottish pearl industry?
Before the Industrial Revolution pearl-bearing mussels thrived in northern European rivers. Scotland's river pearls were famous. You can see some of them in museums. The Gaelic-speaking travelling people, the "Summer Walkers", would fish for them in Scotland's great wildlife rivers – the Spey, the Tay, the Oykel, the Conon, the Naver. They mainly sold them to local dealers but, again, they didn't get rich off it.
What about today?
In the 17th Century, Scotland exported a wealth of pearls to England and Europe but the industry collapsed when lowland rivers became too polluted to sustain mussel populations. Things have been improving slowly as Scotland's rivers become cleaner and aquatic ecology more balanced – which benefits mussels as well as the rest of us. It's illegal now to fish for pearls or disturb mussel beds – definitely a good thing.
Who was William Abernethy?
He is famous for discovering an enormous 2.8g white freshwater pearl in the River Tay in 1967. He was rumoured to have been paid £10,000 (approximately £150,000 today) for "Little Willie". Unfortunately, news of this windfall incited a rush on Highland rivers and colonies of young mussels were slaughtered. It wasn't the fault of Abernethy or the pearl – just an unintended consequence of the discovery of something beautiful.
When did pearls first start being cultured and how?
Thankfully, now we don't have to kill thousands of animals for one pearl. People tried to cultivate pearls for a few centuries but the person who made it commercially viable was Kokichi Mikimoto in early 20th Century Japan. Technicians insert a bead and some tissue (sometimes just the tissue) into a mollusc's body and the animal responds in the same way as it would to a pesky parasite – by growing a pearl.
What are the world's most valuable pearls?
In my book, I say the ones that exist only in our imagination. The one Cleopatra dissolved in a glass of wine for her lover Mark Antony. Or the ones that dangle from the ears of Mary, Queen of Scots, in a painted portrait. Like most things, the most desirable are the ones we can't have!
Pearl, Reaktion Books, £25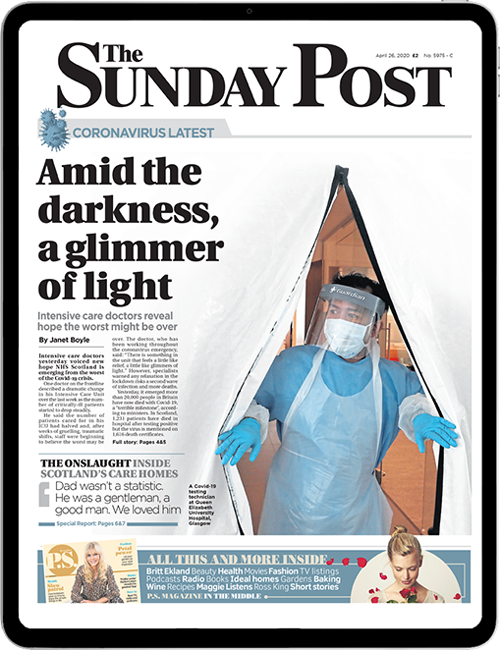 Enjoy the convenience of having The Sunday Post delivered as a digital ePaper straight to your smartphone, tablet or computer.
Subscribe for only £5.49 a month and enjoy all the benefits of the printed paper as a digital replica.
Subscribe