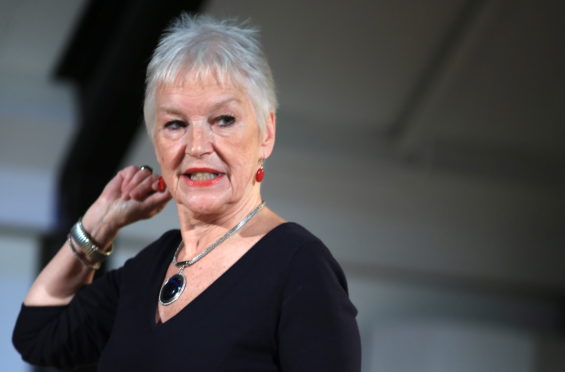 With a CV that includes Trainspotting, Rab C Nesbitt, Sunshine On Leith and Katie Morag, Annie Louise Ross is no stranger to iconic Scottish dramas.
Now she has another to add to the list, as we can reveal the former River City star is part of the cast for Oor Wullie The Musical – and she'll play PC Murdoch!
The veteran actress, who was Gail's mother in Trainspotting, admits she did ask her bosses at Dundee Rep Ensemble if she could play the character as a woman.
"I asked if it was possible to play it as a WPC, but it's such an established character we couldn't do that," she explained.
"It will be a leap of imagination for the audience, with a lady of a certain age playing PC Murdoch with a stick-on moustache, but if audiences think it's a good show they will accept it.
"I played Scrooge in A Christmas Carol two years ago and it was accepted because that was a lovely show.
"When you're part of an ensemble like Dundee Rep's, you're asked to play parts you would not normally play outwith the Rep.
"I just hope there's not too much running around to do, as I'm not getting any younger!"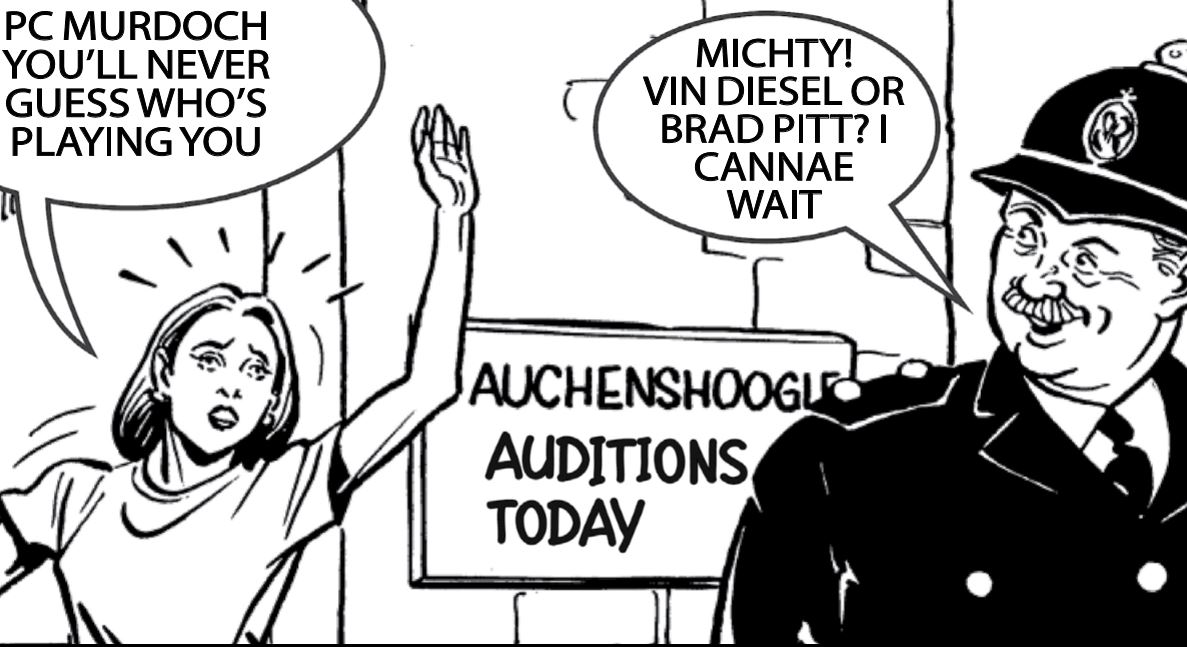 As well as Annie, we can reveal the rest of the cast for the anticipated show, which begins in Dundee in November before embarking on a Scottish tour in the New Year.
Martin Quinn will play Wullie, while his pals Wee Eck, Soapy Soutar and Fat Boab will be performed by Grant McIntyre, Bailey Newsome and Dan Buckley.
Leah Byrne is Wullie's girlfriend, Primrose, while Leanne Traynor will play Basher McKenzie and George Brennan is Dudley the Librarian. Eklovey Kashyap will portray new character, Wahid.
Annie, who is currently performing in London in the National Theatre's production of Peter Gynt, continued: "I'm proud to have been part of Trainspotting, Katie Morag and Sunshine On Leith, as they have become part of the Scottish psyche.
"I have little ones shouting Grannie Island at me in the street from my time in Katie Morag, so maybe one day they will be shouting PC Murdoch at me as well."
Annie had one of the most memorable scenes in Trainspotting, when she tries to retrieve Spud's bed sheets from him with grisly results.
"No one knows me from Adam, but everybody recalls that scene, which has become such an iconic part of the film," she smiled.
"No one had any idea the movie was going to become this huge success, even though the book was big. It was a surprise to everyone.
"It's great that all these years down the line, people are still enjoying it."
Annie has been part of Dundee Rep Ensemble since it was established 20 years ago and is proud of what they have achieved.
"It's a great company. For the Rep to get the funding to set up the ensemble all those years ago is fantastic, because theatres all over Britain applied but we got it.
"We're the only ensemble to this day in all of Britain, so we are very lucky.
"The interesting thing about this job is going from part to part.
"There's a definite difference between Peter Gynt and Oor Wullie, but at the end of the day it's all entertainment to the public."
Artistic director Andrew Panton said: "I think it's a real responsibility taking a character everyone loves and a story everyone loves and bringing them to life.
"But it's an exciting one – and I for one am looking forward to the show.
"It's certainly going to be one people won't forget."
Oor Wullie The Musical, Dundee Rep Theatre, November 23 to January 5, then Glasgow, Edinburgh, Ayr, Inverness, Stirling, Aberdeen, Kirkcaldy and Greenock from January 20 to March 14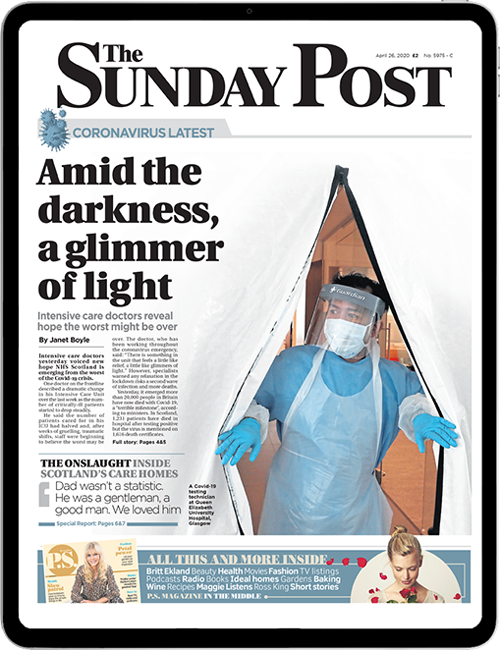 Enjoy the convenience of having The Sunday Post delivered as a digital ePaper straight to your smartphone, tablet or computer.
Subscribe for only £5.49 a month and enjoy all the benefits of the printed paper as a digital replica.
Subscribe