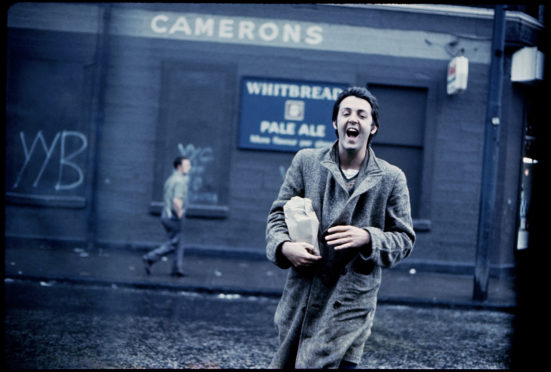 Well, after it was number one for nine weeks 26 years ago, most of us probably remember the mists roll in from the sea and his desire is to be there.
Now Sir Paul McCartney has revealed how Scotland – and not just Mull of Kintyre – inspired and shaped many of his classic songs.
The former Beatle has told how his famous passion for High Park Farm on Kintyre where he escaped to with his wife Linda and children after the Fab Four split was not love at first sight.
In a book about his songwriting which, he says, is the closest he'll get to an autobiography, McCartney admits initially being "not massively keen on the farm, frankly" but, crucially, Linda was. He said if it had not been for his wife's enthusiasm, High Park would have remained "virtually derelict".
The musician reveals the impact Scotland had on him in his new book The Lyrics – an autobiographical opus told through the words to 154 key songs that he wrote, and the stories behind them. "We really found ourselves in Scotland," admitted McCartney.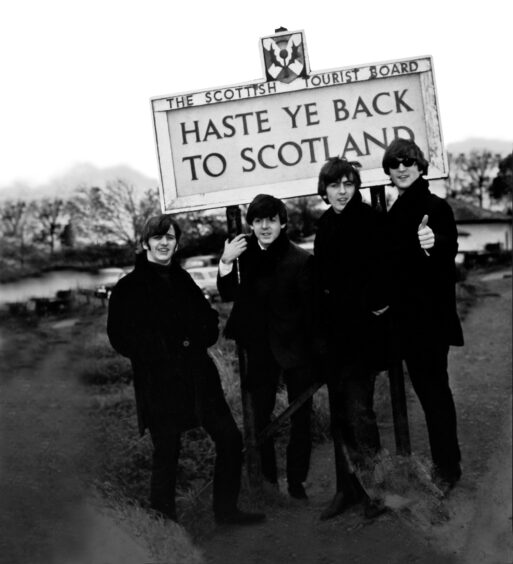 In an attempt to avoid the taxman, Sir Paul's financial advisors suggested he invested in property. The three-bedroom run-down farmhouse had an asking price of £35,000, and came with 183 acres of land.
At the height of Beatlemania, McCartney, encouraged by his then girlfriend Jane Asher, bought it in 1966 but it was only when newly married to American Linda Eastman in 1969 that he decided to make it a home.
The farm would become home to Linda's daughter Heather and the couple's first child Mary. Stella, now a leading fashion designer, arrived in 1971.
"We were completely cut off on our farm in Scotland…So we just made our own fun. We drew a lot. We wrote a lot. We inspired each other. Linda took a lot of photographs, and I think Scotland helped her find a new side to her work, moving away from musicians and capturing nature and the everyday of family life," said McCartney.
"I'd grown up in Liverpool and gone on the road with The Beatles around the world and then around again, and now here I was on a farm in the middle of nowhere, and it was sensational," he said.
As well as the Mull of Kintyre – which became the 1977 Christmas number one and was the first single to sell over two million copies nationwide – McCartney wrote many of his best-known songs, such as The Long and Winding Road, Coming Up and Ebony and Ivory at his Kintyre farm and recorded the first demos in a converted barn studio dubbed Spirit of Ranachan.
It was also where he discovered vegetarianism and where he also got busted for growing cannabis. He subsequently bought five neighbouring farms over the years, creating a large wildlife haven.
But since Linda's death in 1998, the ex-Beatle, who is married to Nancy, rarely visits the farm these days, with friends saying the memories are too closely associated with Linda, whose, statue commissioned by Sir Paul, stands in Campbeltown.
---
Mull of Kintyre
McCartney says his most famously (and best-known) Scottish song was inspired by a pride in the country. "I think a lot of English people, or non-Gaelic people, have a Gaelic dream, a romantic idea of Scottish history, or Irish history, and if your ancestors were from Ireland, as mine were, it's even more important to you because you have a right to play into the dream.
"Very early on, John (Lennon) had Scottish relatives, and he would go up there and stay in a croft somewhere, and I thought, 'Wow, that's wildly romantic,' so this song was a way of plugging into that feeling and being proud of this area where I was living.
"One day it occurred to me that there were no new Scottish songs; there were lots of great old songs that the bagpipe bands played, but nobody had written anything new. So, that was an opportunity to see whether I could. A new Scottish song written by a Sassenach? That would be fun."
Jet
The Wings rocker was another song that came to him in Kintyre and it was partly about having to deal with his late wife Linda's strict father, American showbiz attorney Lee Eastman – who later became McCartney's successful business manager and died in 1991.
The Wing's hit was the first British and American single to be released from the iconic album Band on the Run and was mainly named after a Shetland pony.
But as he lay on the old fortress hill – "where you could imagine the Vikings coming up…while we poured oil on them" – he let his mind wander.
"Some of the imagery is drawn from the relationship between Linda and her father. He was a cool guy – very accomplished – but he was a little bit too patriarchal for my liking. This is partly where the 'sergeant major' (in the lyric) comes from. This wasn't Mount Sinai and I didn't come back with the Tablets of the Law, but I did come back with Jet."
Ebony and Ivory
The former Beatle said working with Stevie Wonder was a challenge after he wrote the song and made a demo in his tiny studio in Scotland in 1980.
He and Wonder recorded it together at George Martin's AIR Studios in Montserrat, but it was a slow process.
"Stevie was supposed to show up but he didn't. So there was a lot of phoning, which is the way it is with Stevie.
"We're here. When are you coming out?' It was always 'this Friday'.
"Then the weekend would go by, and I'd ring him on Monday. 'Oh, I'll be there on Wednesday.' 'Oh, okay.' So there was a lot of that. He's his own man. He'll show up when he's ready."
Country Dreamer
McCartney was not just inspired by Scotland but by Scots, including the "brilliant" poet, musician and surrealist Ivor Cutler. Govan-born Cutler was invited to appear in The Beatles' Magical Mystery Tour film and his song, I'm Going In A Field, remains one of the Beatle's favourites.
In the film, Cutler plays would-be courier Buster Bloodvessel who becomes passionately attracted to Ringo Starr's Aunt Jessie.
"I think the first line of Country Dreamer is a nod to Ivor Cutler, a brilliant Scottish poet and songwriter who once described himself as an 'oblique musical philosopher.' Like me he was a sucker for the surreal."
The Long and Winding Road
It was The Beatles' last number one and McCartney says he imagined he was writing for Ray Charles.
"From the bedroom window of my farmhouse…I could see a road that twisted away into the distance towards the main road. That's how you got into town. Campbeltown, to be precise. One of the fascinating aspects of this song is that it seems to resonate in very powerful ways.
"You discover as you get through it that it wasn't a Ray Charles song anymore, it was yours. The song takes on its own character. The road leads not to Campbeltown, but to somewhere you never expected."
---
The Lyrics: 1956 to the Present by Paul McCartney is published by Allen Lane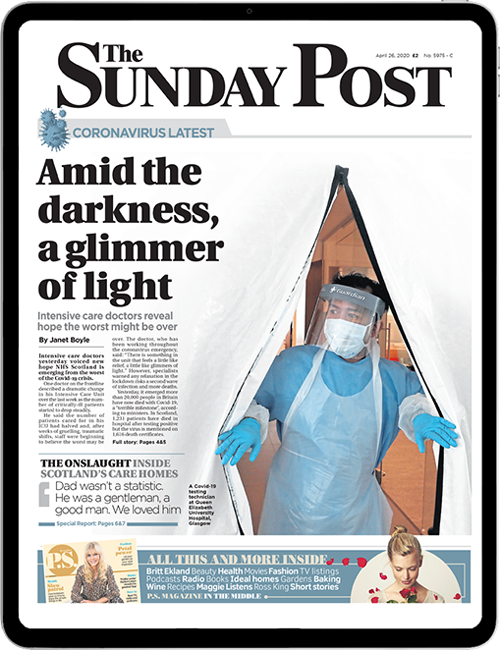 Enjoy the convenience of having The Sunday Post delivered as a digital ePaper straight to your smartphone, tablet or computer.
Subscribe for only £5.49 a month and enjoy all the benefits of the printed paper as a digital replica.
Subscribe