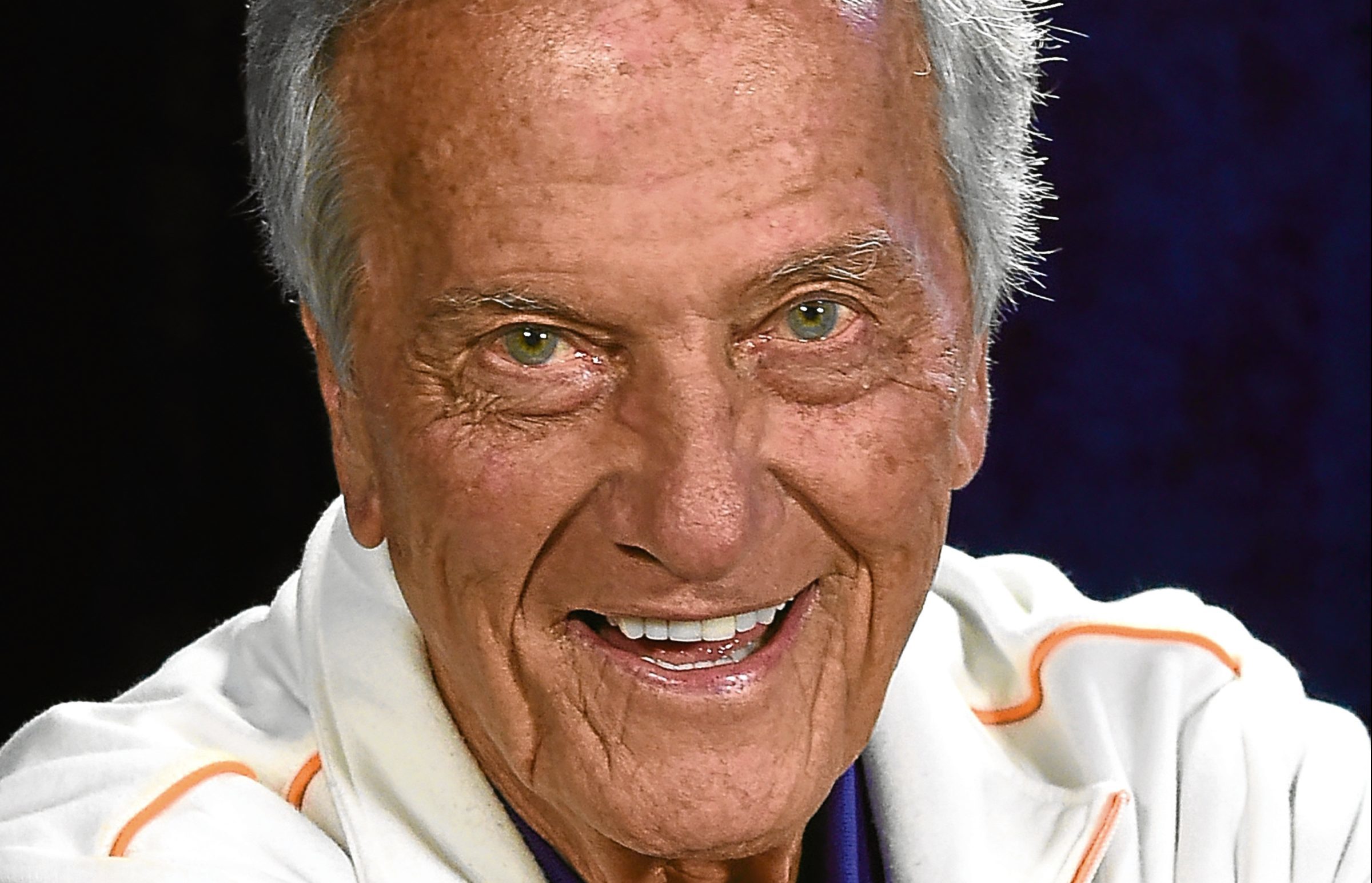 PAT BOONE has had a more varied life than most stars — and by the look of things, he isn't about to retire any time soon.
The man of many talents turns 84 on June 1 this year, but still loves his beloved basketball with Virginia Creepers, an 80-84 age group Senior Olympic team.
He won't, however, be available for nine days in May, when he heads back to the Holy Land for his final tour of the places where Jesus walked.
A deeply religious man, Pat first performed in Israel just a couple of years back, but seems to have fallen head over heels with the place and has returned there repeatedly.
Not that basketball and faith are his only interests.
A superstar in movies and music, he describes himself on his own website as "Singer, actor, TV host, producer, songwriter, author, motivational speaker, TV pitchman, radio personality, record company head, TV station owner, sports team owner, family man, humanitarian, a man unafraid to air his views".
With more than 60 years of recording behind him, he competed with Elvis in sales, and was just as popular.
He can also claim to be one of the few who crossed the colour line, bringing black music to white teens in America and revolutionising music there.
With the likes of Journey To The Center Of The Earth, The Greatest Story Ever Told and State Fair, he can claim to have had a remarkable cinema career, too.
But perhaps the biggest reason this amazing man is still going strong and at the top of his game today is that he never fears trying something different.
He runs his own record label for older artists — the Gold Label is for legends who have gold records to their name, and Cleo Laine, Jack Jones and the late, great Glen Campbell have done him proud so far.
But fewer folk on these shores realise that Pat has also dived into some, shall we say, unorthodox musical territory at times.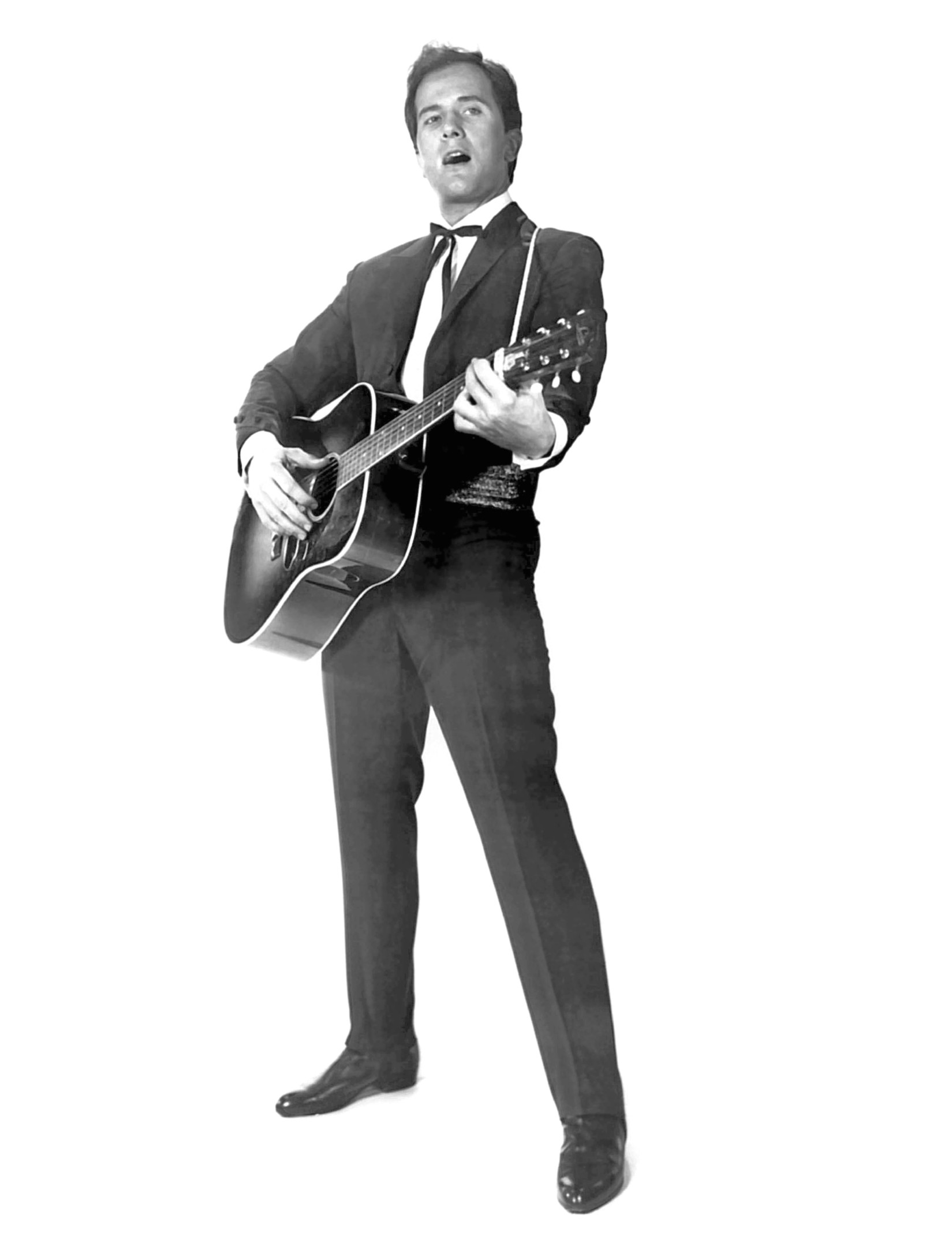 There's no better example than In A Metal Mood, an album he did in 1997 that included his versions of Deep Purple classic Smoke On The Water and Led Zeppelin's iconic Stairway To Heaven!
Alice Cooper, Jimi Hendrix and AC/DC were among others given the Boone big band treatment, and it is nothing if not surreal.
And more than a tad tongue-in-cheek, of course!
He may have many fans over this side of the Atlantic, but in the United States, he is a true icon, and his support for the armed forces and deep patriotism helps his popularity no end.
Pat has also been outspoken about traditional values, about treasuring your religious faith, and showing respect to your elders, and he was a big fan of Ronald Reagan.
He was also, of course, handsome (still is!), and with his looks and voice, not to mention acting talents, nobody was too surprised when he first hit the big time.
His musical skills came to the fore in '54, when he recorded for Republic Records and the following year Dot Records, where he had a hit with his version of Ain't That A Shame, the Fats Domino song.
The following year saw Boone — named the 10th biggest-selling Billboard star of all time — hit No 1 with I Almost Lost My Mind.
A poll in 1957 described Pat as "The two-to-one favourite over Elvis Presley among boys and preferred almost three-to-one by girls".
He's admitted he occasionally envied The King and his riotous reputation, compared to Pat's nice, clean-cut boy appeal, the kind of lad a girl could take home to meet Mum.
But Pat was also keen to stick strictly to his beliefs, something that always got him respect.
He married Debby while still a teen, and has spent the rest of his days raising their family with her, and at times turned down lucrative deals to ensure he never tarnishes his image.
Boone knocked back songs if they covered subjects he felt were too naughty, and he said no to an acting role alongside sex symbol supreme Marilyn Monroe.
Not many men did that!
He even spoke to Debby first, before committing himself to his first on-screen kiss. Ah, different times, indeed.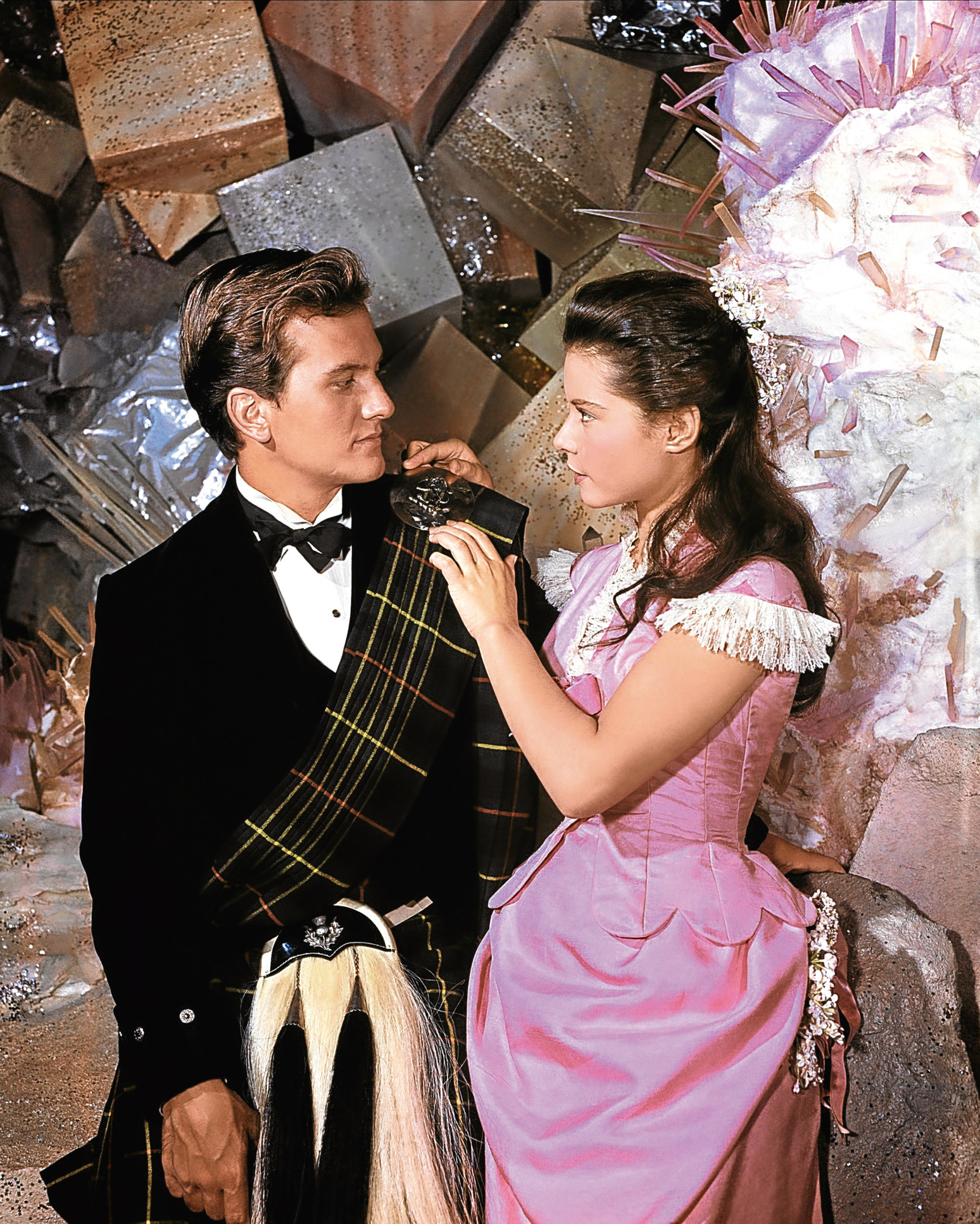 Ironically, as he has some very loyal fans in the UK, his hits began to dry up after The Beatles and others launched their British Invasion.
But Pat did more Gospel material, and Country, and continued to do well in the States.
In those amazing early music days, the film industry came calling, too, and he opted for 20th Century Fox, as it was them who had made Elvis's first flick.
Pat's first film foray was Bernadine, a reworking of a play he had bought himself, and it was a big hit. April Love, in 1957, did even better.
He described it as: "The kind of movie I wish I could have made 20 more of — a musical, appealing characters, some drama, a good storyline, a happy ending.
"It's the kind of film which makes you feel good. I never wanted to make a depressing or immoral film."
Already on the crest of a wave with his hit singles, he was also voted the third-most-popular film star in the US.
There's no doubt he loved movies as much as music, even paying out of his own pocket when one film ran out of money.
But for many, it is still the music that we love him for.
Fans here fondly recall songs like British No 1 I'll Be Home from 1956, with Tutti Frutti on the other side.
Others also troubled the top places on the charts, including British No 2s like Love Letters In The Sand and A Wonderful Time Up There.
Since then, Pat Boone has delighted fans across the world with his more-recent material, heavy metal included, and those classic days of the 50s are very fond memories for many.
Lots of people fell in love to Pat's music and movies, after all!
And, if you are one of the folks who will arrange to meet him for his final walk around the holiest places on Earth this May, well, you couldn't get any more special.
For more on Pat's Israel tour, marking the country's 70th year, and his life and career, visit patboone.com/holy-land-tour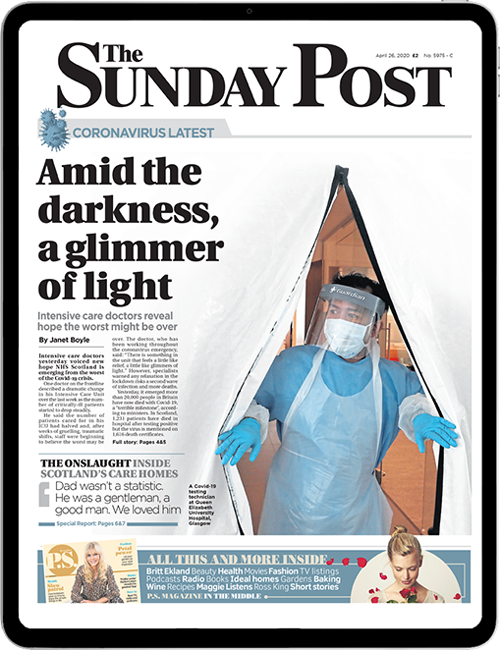 Enjoy the convenience of having The Sunday Post delivered as a digital ePaper straight to your smartphone, tablet or computer.
Subscribe for only £5.49 a month and enjoy all the benefits of the printed paper as a digital replica.
Subscribe