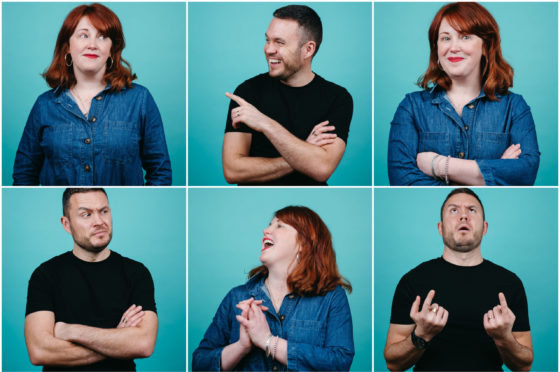 They might play chalk-and-cheese partners who rub each other the wrong way on Scot Squad, but away from the cameras Jordan Young and Sally Reid are the best of friends.
The actors knew each other years before they started working on the spoof police series, where a chance pairing saw them partnered up as PC Jack McLaren and PC Sarah Fletcher.
"It was a complete coincidence we were put together," said Jordan, ahead of the hilarious mockumentary returning this week for its sixth series. "We were at separate auditions and it was only afterwards the producers looked at all of the characters and decided what would work best together. I think they felt my aggressive, narcissistic, Robocop wannabe would work well with Sally's mumsy, soft, cake baker character."
Sally said: "They say there's an element of truth in the characters you improvise, but Jordan's not like his character at all. Our friendship is like a brother and sister nipping away at each other, so our relationship on the show is probably based on that."
Sally and Jordan, who also plays Alex Murdoch in River City, met while working on a stage production many years ago – and Jordan has his pal to thank for his marriage.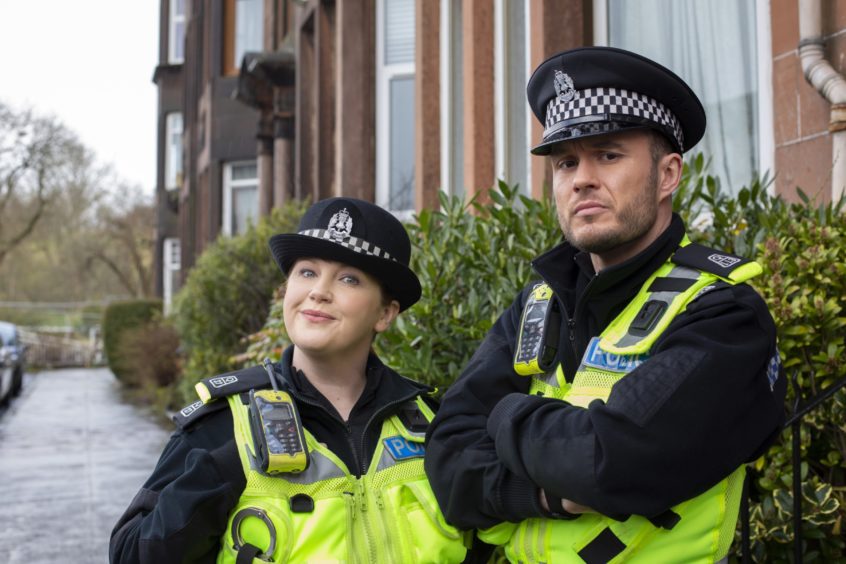 Sally explained: "Karen lived in the flat above me. She was a dancer in the panto Jordan was doing and told me he'd asked her out, but she couldn't be bothered. I reminded her we'd agreed to say yes to any opportunity that came along that year, so she agreed to go out with him."
"The story goes, which I don't believe, is that Karen wasn't keen," laughed Jordan. "And Sally talked her into it, telling her I was a nice guy. Apparently she was quite reticent but here we are, married 15 years and with two kids."
With that sort of history, it's no wonder Jordan and Sally have great chemistry on screen. The nature of Scot Squad, which follows a motley crew of officers on their daily beat, sees the actors mostly improvise scenes rather than follow a script. "We have an outline of the sketch and the final gag, then it's up to Sally and I to talk absolute nonsense," Jordan explained. "The nature of improv means so much of it is incredibly unfunny and you're leading yourself down a blind alley, but I'm doing it with one of my best pals and we feel really comfortable on set. There's no pressure."
"Some of the things that come out of his mouth are ridiculous, so I laugh a lot," Sally smiled. "When you know what lines are coming, you can prepare yourself not to laugh, but when you have no idea what's coming next, it can be hard. It can take us a long time to get through but it makes for an entertaining workplace."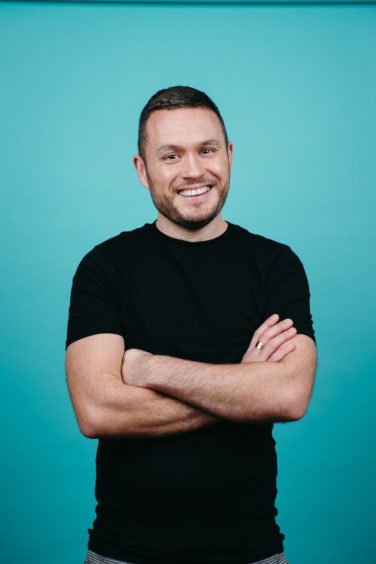 The majority of Sally and Jordan's scenes are filmed in Glasgow city centre, which has thrown up some interesting moments.
"Early in the series, they wanted a really long shot of us coming down Buchanan Street through the crowds, so we were at the top and the cameras were at the bottom, next to Fraser's," Sally explained. "We saw two real police officers walking towards us and we didn't know what to do, so we averted our eyes, but we could see them checking us out, probably wondering who we were and why we had made-up police badges."
"That day was a real eye-opener," said Jordan. "It was middle of the day, a weekday, and we were having all sorts of abuse shouted at us by people. We have real police officers on set and, speaking to them afterwards, they said it happens to them all the time."
It seems the real police are also fans of the show. "Every officer I've spoken to is complimentary, which is massively important when you're taking an entire industry and sending it up," said Jordan. "Sometimes they say we don't push it far enough and, even more concerning, many of them say there's a guy in their station just like Jack McLaren – which is terrifying!"
Sally continued: "There was an incident outside my flat and they came to interview witnesses. When I said I was an actress, the officer said to me, 'Oh my God, you're in Scot Squad', and she proceeded to tell me everything that had happened, as if I was the real police.
"So they seem to like it and they seem to think an insider is giving the writers storylines, because so much of it is true to life."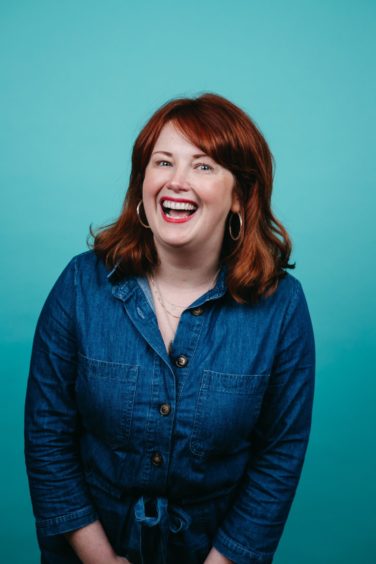 Jordan and Sally were on their last day of filming for the new series when it was announced production was shutting due to lockdown.
"It was a horrible atmosphere," said Jordan. "We still had our little interview segments to do and it was lashing with rain, it was eerily quiet in the city centre, and we knew we were about to shut down. Let's just say we weren't feeling funny."
"It feels strange to look back on now," Sally admitted. "But we returned in the summer to film some new material, highlighting some of the things the world has gone through, done with a reverential Scot Squad eye."
Jordan and Sally had their 2020 marked out at the start of the year. Jordan would do Scot Squad, then River City and panto – this year is his first not doing a pantomime since 2000 – while Sally, also an acclaimed theatre director, was helming Smile: The Jim McLean Story at Dundee Rep before moving on to Scot Squad.
"Being self-employed, it was a big worry," Jordan admitted. "It was that fear of the unknown, but I concentrated on spending so much time with my girls, which was special. When I got the call telling me River City was coming back, I could feel a physical relief coming off my shoulders. It was a massive relief to go back to work after five months."
For Sally, as well as directing online productions for the National Theatre of Scotland and Scottish Youth Theatre, she used the downtime as an opportunity to try something new.
"A friend works with Glasgow Disability Alliance, which was looking for casual staff to call members and keep engaged with them," she explained. "It's been an amazing insight into a community and also hugely rewarding.
"I also set up an online shop for theatre people to sell their crafts. I make jewellery, and it's been great to create the shop and connect with the theatre community.
"And I recorded the second series of the BBC Radio Scotland show, Saddled, which is on just now. It's been great to look back and see what we managed to make during a tough time."
---
Scot Squad, BBC Scotland, Thursday, 10pm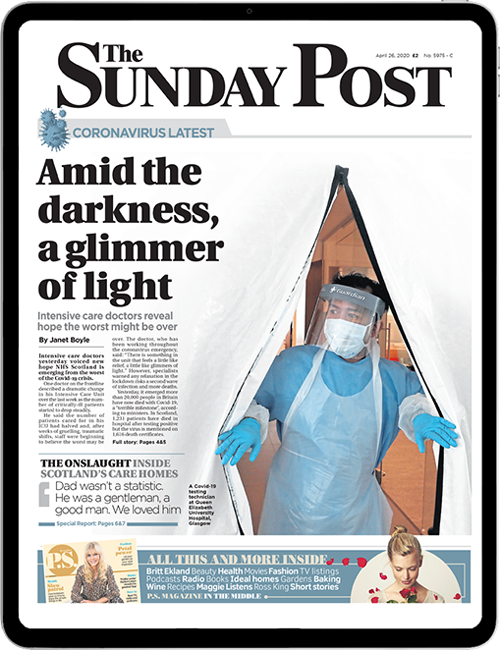 Enjoy the convenience of having The Sunday Post delivered as a digital ePaper straight to your smartphone, tablet or computer.
Subscribe for only £5.49 a month and enjoy all the benefits of the printed paper as a digital replica.
Subscribe