Parents of children undergoing treatment at Glasgow's Queen Elizabeth University Hospital yesterday said they have lost faith in managers over an infection control scandal.
Families released a joint statement setting out their concerns about dirty air and water following a private meeting yesterday.
A report leaked by a whistle-blower revealed the board which runs NHS Greater Glasgow and Clyde was told areas of the flagship £800 million QEUH campus were at a "high risk" of infections before opening in 2015.
Another two leaked reports suggested issues persisted at the hospital in 2017 and 2018.
The death of 10-year-old cancer patient Milly Main in August 2017 has been linked to an infection caused by contaminated water.
The death of three-year-old patient Mason Djemat on the same ward three weeks earlier is now the subject of a police investigation.
Charmaine Lacock, who speaks for the group of 15 parents who met yesterday, said they have no confidence in the board which runs NHS Greater Glasgow and Clyde.
Last week, the Scottish Government imposed special measures on the board, installing an oversight board. And a public inquiry into issues at the hospital has been called by Health Secretary Jeane Freeman
Ms Lacock said: "We don't believe we are being told the truth about infections from water at the QEUH and we are not getting answers from the health board.
"As such, we have no confidence in the board and do not believe it is fit for purpose.
"The health board's approach is impacting on our health and well-being when we should be concentrating on caring for our children.
"Those responsible should not remain in place while the investigation happens, as it compromises the investigation and doesn't give us confidence."
Ms Lacock, whose daughter Paige is being treated at the hospital, said parents were also questioning why their children were being prescribed precautionary antibiotics.
She added: "We want to know if the hospital is safe, then why are our children being given prophylaxis antibiotics, which increase the risk of resistance and other side effects?
"We don't believe the hospital should have been opened if senior managers knew it was high risk. We can't wait for a public inquiry and we want answers now."
Anas Sarwar, Labour MSP for Glasgow, hosted the meeting of 15 parents at his constituency office.
He said: "Dozens of worried parents have been in touch following whistleblowers' claims about the water infection scandal at the QUEH, and they rightly have many questions.
"I share their deep anger at the way the board has covered up this scandal, and their belief that the board is not fit for purpose."
Monica Lennon MSP, Scottish Labour's health spokeswoman, was also at the meeting in Glasgow.
She said: "Families have completely lost trust and confidence in NHS Greater Glasgow and Clyde and it's time for the health board leadership to step aside."
A spokeswoman for NHS Greater Glasgow and Clyde said: "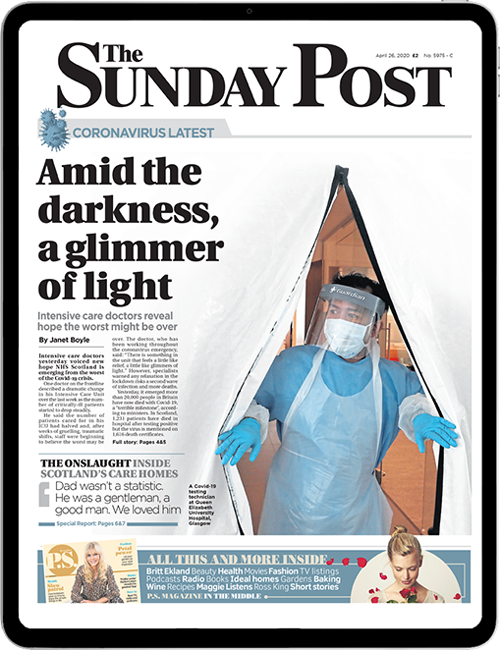 Enjoy the convenience of having The Sunday Post delivered as a digital ePaper straight to your smartphone, tablet or computer.
Subscribe for only £5.49 a month and enjoy all the benefits of the printed paper as a digital replica.
Subscribe