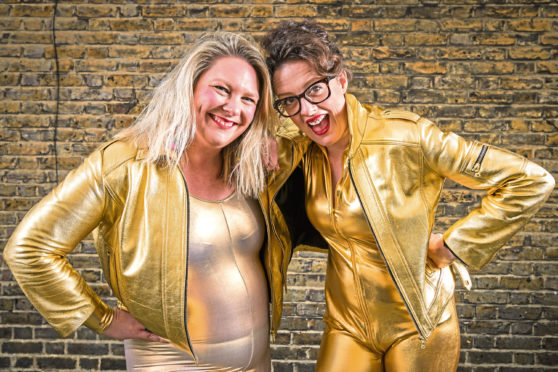 I'm not surprised The Scummy Mummies have been a huge hit.
Their podcast, book and live shows are hugely popular because, as they themselves admit: "It's for less-than-perfect parents and that is all parents!"
Ellie Gibson and Helen Thorn met on the stand-up circuit six years ago and instantly became friends by sharing tales of their parenting failures.
Both mums of two, they then discovered their boys had been born 11 days apart with the help of the same midwife.
"Our thing is we love our children but as much as we wouldn't swap being parents for the world, at the same time reality is that parenting can be messy and hard – and also very funny," says Ellie.
"And the difficult bits are easier when you can laugh your way through them and know you're not alone, that there are other people having terrible days and the like."
To give you an idea of what makes a Scummy Mummy, Ellie felt guilty about leaving her first child on the first day of school – until she went home and enjoyed the loo in peace for the first time in years!
"We share lots of our scummy parenting failures and the audience can't wait to tell us some of theirs!" she laughs.
"We have these things called Scummy Mummy Confessions on the podcast and in the show when we ask the audience to share, and there are always new revelations that keep us laughing and surprised.
"One of my favourites was the lady who had a spray tan, forgot and breast-fed her baby whose face subsequently turned orange!"
Ellie and Aussie-born Helen have four kids between the ages of four and 10, and I have to say, as the father of a 17-year-old, they won't run out of material any time soon.
"Yeah, I'm beginning to see that with my daughter who's going into year six," admits Helen. "We're getting some moods and some attitudes – she just thinks she's an adult now."
We didn't have the terrible twos, we had the "flippin' 'eck fours" and he's still doing it.
"That seems to not go away, that thing of testing boundaries, they don't mellow out at all," says Ellie.
"Apparently they come back to you when they're in their 20s but we'll find out!
"We're often asked about the etiquette at the school gates. And while it's nice to be nice, sometimes you're in the mood for a chat, sometimes you're not."
Helen adds: "I go for a smile and a nod because I just want to get out of there and get on with my day.
"By the time you've got to the school gates after you've been shouting 'Shoes!' and 'Brush your teeth!' for an hour, you're too exhausted for an in-depth conversation!"
Hiding from the PTA is another theme, and Helen says: "We do a song in the show, a version of YMCA called Stay Away From The PTA which is tongue in cheek and about saying you'll do one thing but you end up doing all this other stuff.
"We always ask if there's someone in the audience from the PTA and there always is, and we say, 'We salute you for doing the jobs we can't be bothered to do, you make our children's lives better!'
"In fact, we get hired by a lot of PTAs to fundraisers at their school and they insist on the song."
The Scummy Mummies are celebrating the sixth anniversary of their incredibly popular podcast by taking their live show – gold catsuits and all – to the Edinburgh Fringe.
An instant hit, it's one of the most popular parenting podcasts, it's now been downloaded more than two million times in more than 150 countries.
Says Ellie: "We've had some amazing guests and a real range. So while we've had celebrities like Dara O'Briain and Jenny Éclair, who's a real hero of ours, we've also just had our mates on like my friend Jessie who's a nurse and Steve who's a stay-at-home dad.
"And we've had people who have written books on everything from wine to swearing to cooking. It's just fun to meet new people and learn from them."
The Scummy Mummies Show is at the Fringe from July 31-August 25. For tickets visit www.edfringe.com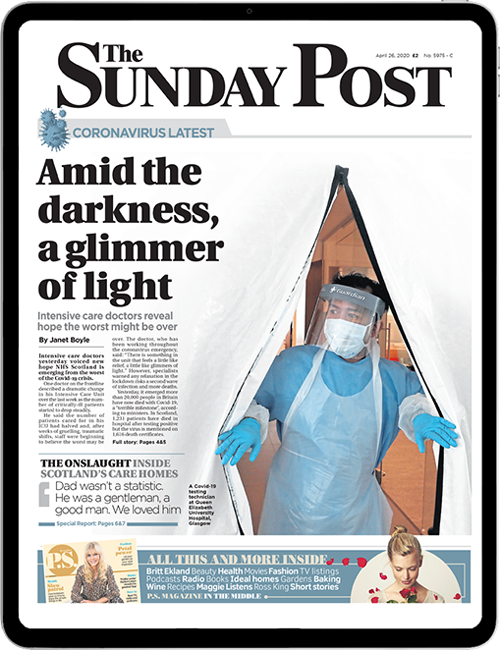 Enjoy the convenience of having The Sunday Post delivered as a digital ePaper straight to your smartphone, tablet or computer.
Subscribe for only £5.49 a month and enjoy all the benefits of the printed paper as a digital replica.
Subscribe