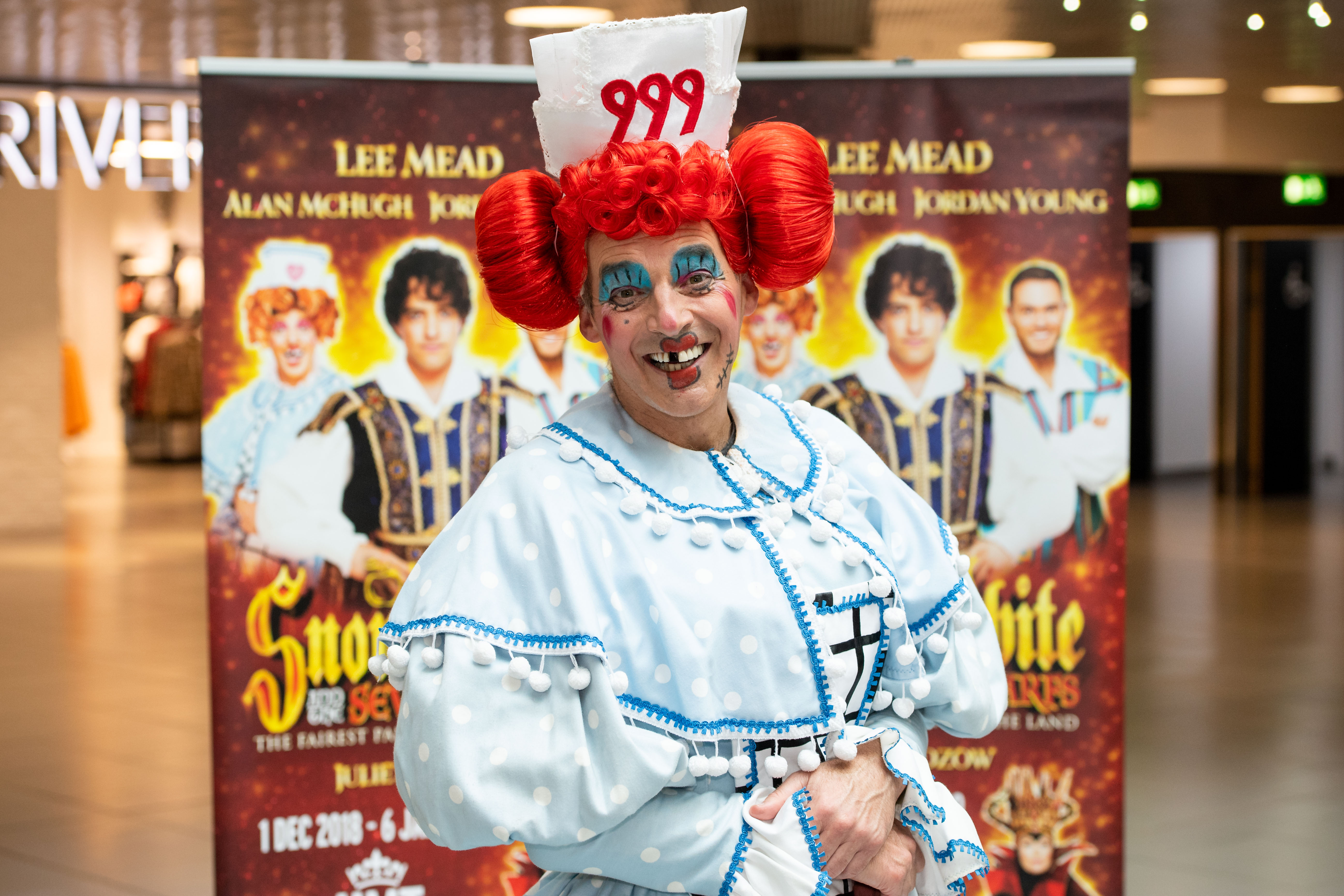 FOR Alan McHugh, a pantomime isn't just for Christmas.
Because while the panto season ends for everyone else in January, it's only just beginning for the Glasgow-born actor and writer.
As well as appearing as the dame in His Majesty's Theatre in Aberdeen each year, Alan also writes an incredible 31 scripts for pantomimes throughout the UK.
From Aberdeen to the London Palladium and Belfast to Llandudno, the former High Road actor is responsible for making audiences around the country cheer and boo, laugh and scream, each Christmas.
"I start writing in January and finish in October. Basically, my whole life is a panto – just ask my wife," Alan laughed, describing his role as taking the audiences on a "rollercoaster ride of nonsense".
"The only way to do it is to be very disciplined with deadlines, as that provides structure and sanity. If I sat down in March with 31 scripts to write, I would freeze in terror."
Alan, who kicked off his 15th year as panto dame at His Majesty's in Snow White And The Seven Dwarfs last night, never intended to become Britain's panto king.
"I fell into writing," he admitted. "When I became dame at the Adam Smith Theatre in Kirkcaldy, the scripts were off-the-shelf English pantos and I asked the producer if I could rewrite the dame's lines."
It went so well he was soon asked to write the entire script.
After eight years there, he moved on to be dame in Aberdeen.
"It was the same there," Alan said. "I asked if I could rewrite the dame's lines to make it more local and within two years I was writing it all."
Over the years, producers Qdos, who are in charge of major pantos throughout the UK, have asked Alan to write more and more scripts.
Although it appears to be an incredibly daunting task, Alan says it's not quite as difficult as it sounds.
"Out of the 31 pantos, there might be five Aladdin productions, five Jack And The Beanstalks, and so on, so the same basic story is there.
"And they might tell me to take, for example, last year's Birmingham script and adapt it for Plymouth, Belfast and Llandudno, telling me who the actors are for each so I can write jokes in for them, as well as for the locality.
"I know a lot of the local information from doing this over the years, but the internet is a good source, too. About 80% of local gags are moveable feasts, like rough areas, football teams, rivalries between towns, and so on."
Alan, who grew up watching Stanley Baxter, Jimmy Logan and Francie and Josie in Glasgow pantos, says he feels a huge responsibility and insists that panto remains important.
"People say it's only panto and you can put on any old rubbish, but you lose an audience doing that," he said.
"It's often the first time a child has been to the theatre and you can get them for life or lose them for life."
Alan's first pantomime came as a final-year student at the in-house production at the RSAMD, now Royal Conservatoire, in 1991.
"I played a Teenage Mutant Ninja Turtle alongside David Tennant, who remains a good friend.
"We had to come out of a manhole cover on stage and chase through the audience, with the kids almost ripping our costumes off each show.
"And when I was at Adam Smith Theatre, James McAvoy's first acting job was to play the daft boy to my dame. We were Betty and Bobby Buckfast – but he doesn't seem to put that on his CV!"
Despite the huge amount of writing he does, Alan says performing is still his number one. "You can't beat the buzz," he added. "I've still managed to fit in a couple of film roles, some TV jobs, a couple of theatre roles and a radio part this year.
"There's never enough acting work for all the year round and the projects dovetail well – it saves me from having to go and get a job in a pub!"
Snow White And The Seven Dwarfs, His Majesty's, Aberdeen, until January 6.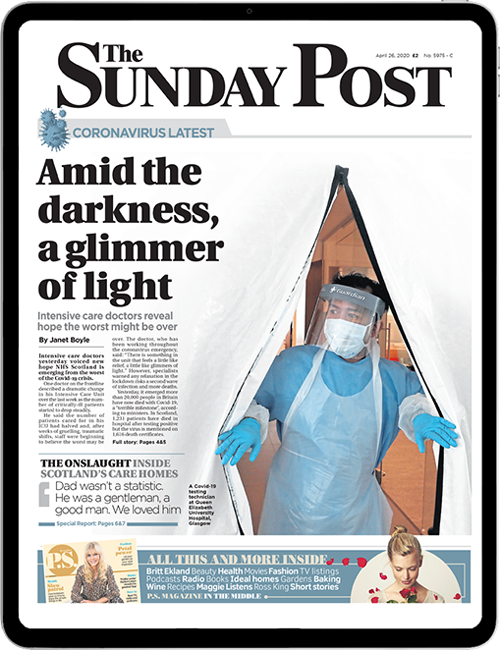 Enjoy the convenience of having The Sunday Post delivered as a digital ePaper straight to your smartphone, tablet or computer.
Subscribe for only £5.49 a month and enjoy all the benefits of the printed paper as a digital replica.
Subscribe