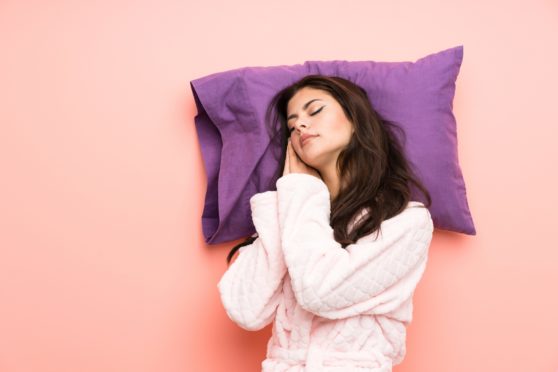 Sigmund Freud's famous quote "Dreams are often most profound when they seem the most crazy" is something we can all relate to right now.
As we live through nightmarish times, it seems our subconscious has gone into overdrive, bombarding of us with extraordinarily intense and vivid dreams during lockdown.
Experts are not surprised to see bizarre pandemic dreams become a phenomenon.
There is no definitive answer as to why we dream but there are theories. One is that dreams help us deal with threat.
Experts believe our vivid dreaming could help process increased anxiety and stress levels caused by concerns over Covid-19 and adapting to a different way of life under lockdown.
The Dream Research Institute (DRI), based in London, has been gathering examples of people's unusual pandemic dreams.
DRI co-founder, Melinda Powell, said: "Studies have led researchers to conclude dreams can have a role in moderating our fears, helping make us less reactive emotionally, enabling us to act less fearfully and more responsively to a situation.
"A number of 'pandemic dreams' give the dreamer the opportunity to rehearse new behaviours and to process the emotions these bring, like keeping social distance."
On average, we spend about six years of our life dreaming and average five dreams every night. People are more likely to recall a dream if they wake during one of the five rapid eye movement (REM) sleep cycles we dip in and out of throughout sleep.
While many people find they do not remember much about their dreams on waking, this has changed during the pandemic.
Alice Robb, author of Why We Dream, says this could be down to our drastically altered sleep cycles.
"We dream each night, every time we have a REM sleep cycle, but there is variation in how we recall our dreams, from person to person and over time," she said.
"The pandemic has forced many of us to significantly alter our routines, including our sleep habits. We may be waking up later because we don't have to commute, or finding it difficult to fall asleep because of anxiety. Either scenario, more sleep or less sleep, can increase dream recall."
Dave Billington, director of the DRI, added that, "people are spending more time in bed during those final sleep cycles where many dreams, particularly 'narrative' type dreams occur. Stress and anxiety can cause us to sleep lightly because our nervous system is aroused and ready to respond.
"Broken sleep can contribute to more dream recall, because we wake up enough to recall the dream and think about it without distraction, which embeds it more firmly in our memory."
While anxiety and stress can have a big impact on dreams and sleep, dreams also help us process these negative emotions, subconsciously.
"The most common feelings in dreams include anxiety, fear and guilt," added Alice Robb. "Our dreams deal with what we are thinking and worrying about during the day, so daytime anxiety certainly bubbles up in our dreams
"One of the leading theories of why we dream is that they provide an opportunity to work through and prepare for things that we are frightened of or nervous about, like an unconscious, low-stakes rehearsal.
"We wake up more prepared to face something difficult in real life, having already faced it in our dreams."
Vivid and unusual dreams present no health concern, unless accompanied by insomnia. However, could it be useful to analyse our dreams?
The DRI's Melinda Powell says: "Acknowledging the feelings aroused by pandemic dreams, and working with them therapeutically, has the power to harness the emotional energy that can help bring healing to a world sorely in need of dreams."
However, as Trevor Harley, a psychology professor at the University of Dundee, points out: "Psychoanalysts, particularly Freudian analysts, think it's an essential part of therapy. There is a possible danger that talking about a dream makes it a bigger thing than it is.
"Dreams might reveal concerns and worries and dreams and talking always helps.
"The other danger is that many people think that few things are more boring than other people's dreams!"
---
I dreamt I could see a robin inside someone's chest
Furloughed supply teacher Chloe Douglas has been experiencing oddly vivid dreams during lockdown.
The 59-year-old, based in the Borders, shared her most memorable one with Dreams ID, a project which analyses pandemic dreams and brings them to life through art.
"On April 12, I dreamt I could see a robin inside a person's chest between the heart and lungs," recalled Chloe.
"It was using its claws like a scalpel to clear away this horrible, black mucus, which symbolised Coronavirus and collected it in a pile. At the same time, it was trying to find worms.
"Watching this felt normal, which was strange.
"I see the robin as a nurse or doctor because it was healing and providing for its family."
Dreams ID's Mark Blagrove, director of the Swansea University Sleep Laboratory, analysed Chloe's dream with artist Julia Lockheart, who created the above artwork.
"Robins can be a sign that life and the natural world continues, and even flourishes, despite Covid-19," observed Professor Blagrove.
"To dream of a robin clearing away the virus is a physical picture of the healing we can get from seeing nature under our present circumstances.
"The robin was taking care of itself, by looking for worms to eat, at the same time as doing its Covid-19 clearing job.
"This was a very life-affirming dream."
---
Dreams: What they really mean
The DRI's Melinda Powell explains potential meanings behind common dream themes.
Teeth falling out
Teeth have a key role to play in helping us digest things, so this type of imagery could result from a feeling of being out of touch with ourselves or overwhelmed by life circumstances.
Being chased
Someone may feel frightened by this, but they can learn to re-imagine the dream so that they are able to face their pursuer and ask why they are chasing them.
Being naked in public
This could relate to feeling vulnerable and exposed or to the shedding of our public persona and a feeling of more innocence or naturalness.
Flying in a plane
Moving towards a new perspective, a new way of looking at things often by force of circumstance.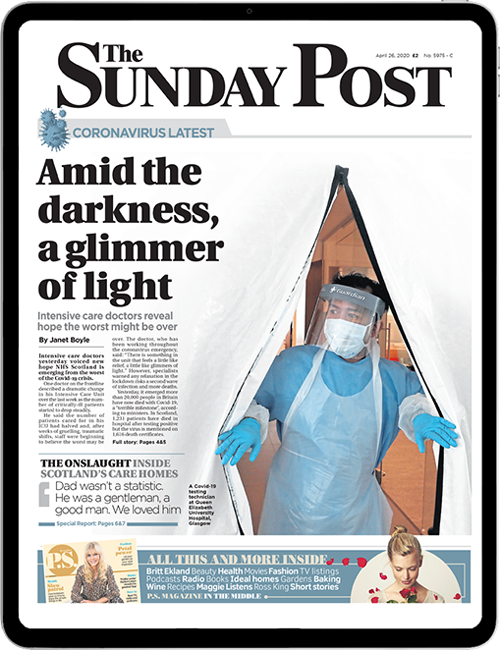 Enjoy the convenience of having The Sunday Post delivered as a digital ePaper straight to your smartphone, tablet or computer.
Subscribe for only £5.49 a month and enjoy all the benefits of the printed paper as a digital replica.
Subscribe