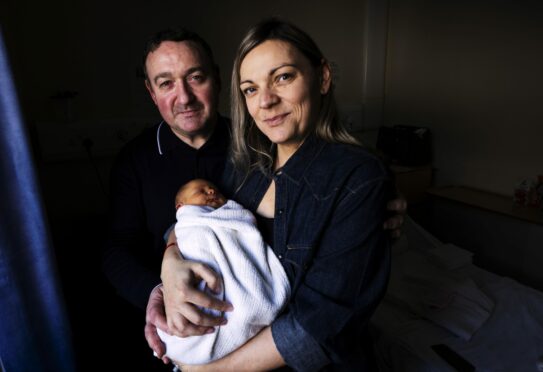 She is a much-wanted baby born to a couple whose love spans the continent of Europe but little Lena Lavery has another special element to her arrival into the world.
The little bundle of joy arrived on 22022022 a numerical palindrome which also an ambigram which reads the same back and front and upside down.
These dates only occur in the first few centuries of each millennium and has happened just once before on 11/01/1011.
The next date would be 33.03.3033 if months had 33 days in them.
Her mum Alicja Formella from Gdańsk in Poland and dad Colin Lavery are completely smitten with their beautiful daughter who arrived at the maternity unit at University Hospital, Wishaw.
Alicja, an English teacher who works as team leader for support staff at Holy Cross High school in Hamilton, said: "Lena was due on February 15 but obviously had other plans to arrive on a notable date.
"I went into labour on Sunday and it went on until the early hours of Tuesday morning when she arrived at 4.28am. I am not a maths teacher but know that even those numbers are neatly divisible by two.
"She is a much wanted baby as Colin and I have been together for six years and so delighted to become parents.
"We just hope that our beautiful baby girl can live in a world of peace in times of huge uncertainty for us all, not least my family back in Eastern Europe – Poland.
"She will be one of many children born just now in a time of uncertainty, whose parents will be hoping and praying for a more peaceful and kinder world for their newborns."
Throughout the pregnancy and labour Alicja kept in touch with her mum ….in their home city on the Baltic sea.
"She texted every day after I went passed the due date and I kept in touch throughout labour.  Being a thousand miles away must have been difficult for her but when Lena arrived there were big celebrations both her and Gdansk. We are a truly European family with a baby girl to bless our union.
"My mum was reassured to know I was in good hands with some truly wonderful NHS care. The staff have been kindness itself."
Baby Lena is the first child for both Alicja and Colin, 45.
Colin said: "The birth of your first child is the most wonderful day in any dad's life and I cannot believe how lucky we both are to have a beautiful baby girl.
"Our happiness is complete. She is a very special baby with a lovely birth date."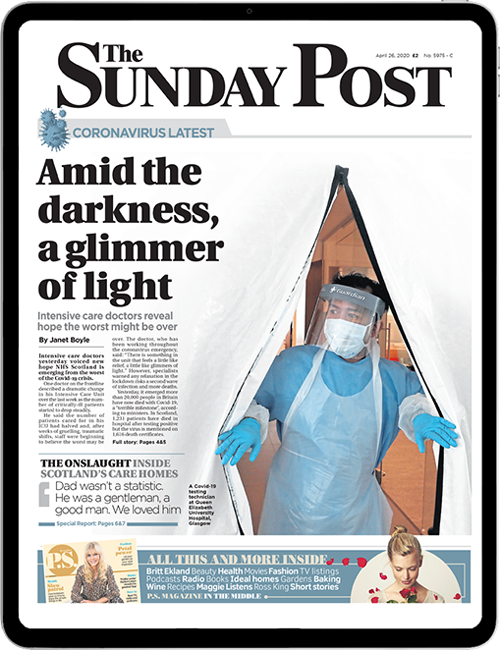 Enjoy the convenience of having The Sunday Post delivered as a digital ePaper straight to your smartphone, tablet or computer.
Subscribe for only £5.49 a month and enjoy all the benefits of the printed paper as a digital replica.
Subscribe