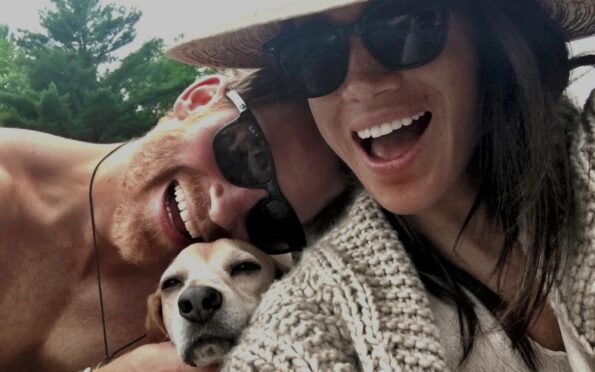 Prince Harry's revelation that he had enough material for two books has alarmed royals worried about a sequel to his explosive memoir, according to sources.
In an interview yesterday, he revealed his 400-page autobiography Spare was originally double the length but he cut out content he felt would permanently ruin his relationship with the royals.
However, sources suggest the Palace is worried he may come under pressure to publish a second volume of his book, which has become a best-seller around the world, to generate income.
The Duke of Sussex yesterday told The Daily Telegraph that some anecdotes relating to the King and Prince of Wales were removed from the draft version due to his concerns about their impact on his relations with his brother and father saying: "It could have been two books, put it that way."
He said it was impossible to tell his story without referring to family members, adding: "But there are some things that have happened, especially between me and my brother, and to some extent between me and my father, that I don't want the world to know. Because I don't think they would ever forgive me.
"Now you could argue that some of the stuff I've put in, well, they will never forgive me anyway. But the way I see it is, I'm willing to forgive you for everything you've done, and I wish you'd actually sat down with me, properly, and instead of saying I'm delusional and paranoid, actually sit down and have a proper conversation about this, because what I'd really like is some accountability. And an apology to my wife."
Sources told the paper that royals have been dismayed by the claims that more potentially inflammatory content exists despite his suggestion that it will not be published.
His book sold 1.4 million copies on Tuesday, the first day of release – the fastest selling non-fiction book ever – and earning the Duke a reported $20 million advance. The Duke and Duchess have also signed lucrative deals with Netflix and Spotify. His publishing contract is part of a four-book deal with Penguin Random House, with possible future books including titles on wellness, leadership and philanthropy. However, the worldwide success of his memoir is likely to encourage his publishers to ask for more.
The couple live in a $33m mansion in exclusive Montecito, California and their neighbours include Hollywood heavyweights Gwyneth Paltrow, Whoopi Goldberg, Oprah Winfrey, Ellen DeGeneres, Steven Spielberg and Brad Pitt.
Their lifestyle is supported by their multi-million pound deals, along with a payment from King Charles to support their transition to financial independence and an inheritance from Harry's great grandmother and mother, Diana, thought to be around £10m.
"I've got all my mum left me, and without that we would not be able to do this," he previously told Oprah.
Spare includes claims that the Prince of Wales physically attacked him, and that the King put his own interests above Harry's and was jealous of the Duchess of Sussex and the Princess of Wales.
Talking about his reasons for writing the book, Harry said: "This is not about trying to collapse the monarchy, this is about trying to save them from themselves. And I know that I will get crucified by numerous people for saying that."
None of the senior royals have publicly commented on Harry's book. Spare's Scottish sales were as brisk as those south of the border, booksellers say. Staff at the country's largest bookshop, Waterstones in Sauchiehall Street, said all copies had gone by 3pm last Tuesday.
One senior member of staff said: "Since then, we have been getting stock in daily to replenish the shelves. Customers range from teenagers to the elderly so it would be difficult to pin down a typical buyer.
"It's fair to say it has been our best seller in years."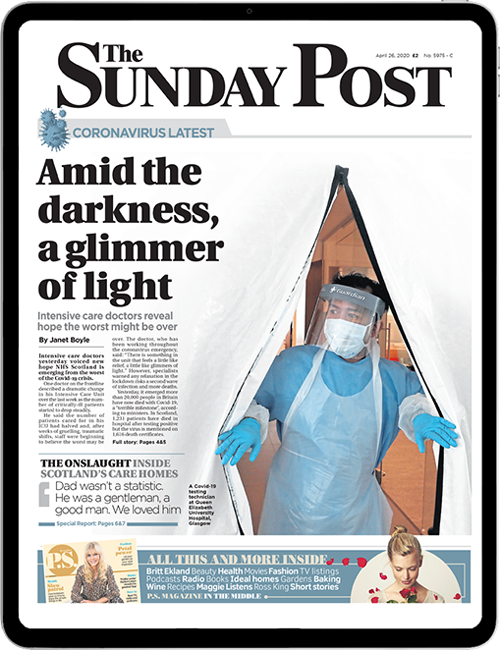 Enjoy the convenience of having The Sunday Post delivered as a digital ePaper straight to your smartphone, tablet or computer.
Subscribe for only £5.49 a month and enjoy all the benefits of the printed paper as a digital replica.
Subscribe