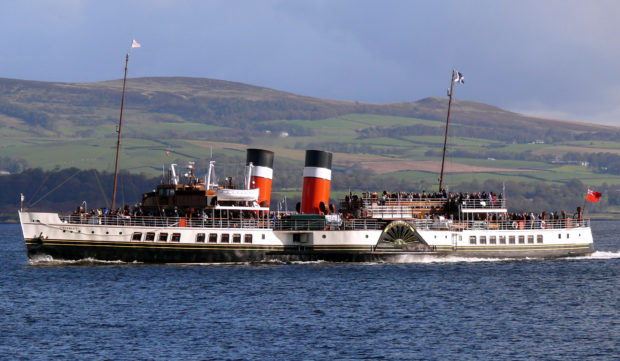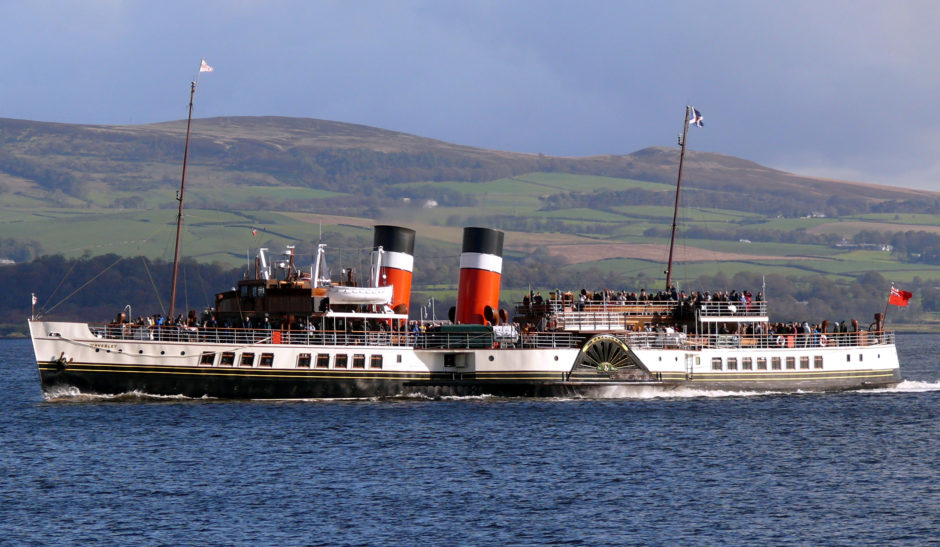 The world's last seagoing paddle steamer looks set to return to operation next year after a fundraising appeal reached its £2.3m target.
PS Waverley, a familiar sight for decades on the Clyde, was withdrawn from its summer cruising schedule last May due to ongoing boiler issues.
It was the first time in 45 years the iconic steamer didn't offer any summer cruises 'doon the watter'.
Over 8000 individual donors contributed to the appeal, with their donations added to funding from the Paddle Steamer Preservation Society, several trusts and £1m from the Scottish Government.
The target was reached thanks to support from Arnold Clark and the Swire Charitable Trust.
Work to repair the boilers is expected to begin next month, with the Waverley being towed down river from its current berth at Glasgow Science Centre to Greenock.
The new boilers are currently being built by Cochran's Ltd in Annan and are due to be completed in February.
After installation work, which will see the twin funnels removed to allow access to the boiler room, the steamer should be sailing again by next summer.
Waverley Excursions general manager Paul Semple said: "Thanks to the fantastic generosity of so many people and organisations we are now able to push 'full ahead' with Waverley's boiler refit which will be the most substantial refit since her rebuild was completed back in 2003
"I would like to thank everyone who has donated to the appeal and supported our efforts to save the last seagoing paddle steamer in the world."
As well as operating on the Clyde, Waverley offers cruises on the Mersey, Bristol Channel, South Coast and the Thames.
Further financial support will be required to keep the ship in operation for years to come.
Mr Semple said: "The trustees of the Waverley charity believe that ongoing charitable giving must now form a greater part of Waverley's long-term operational survival to ensure she remains in service.
"We are deeply grateful to all those who have helped this year, and in the months and years ahead, will ask those who care and who are able to help, to add Waverley to their permanent thoughts."