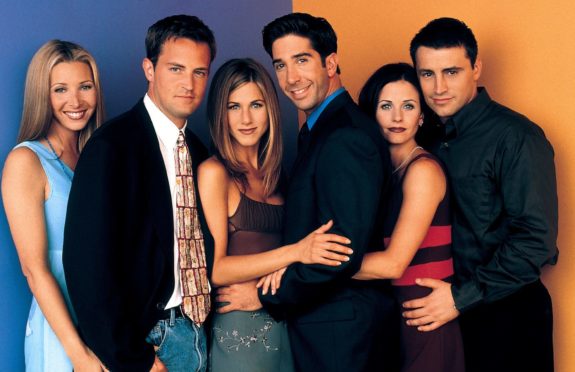 All good things come to an end. But when it comes to TV shows, it's incredible how rarely we get a satisfying ending.
To be fair, that's perhaps not surprising as the writers and programme-makers are no doubt desperate to eke out another series or two and so like to leave us hanging instead of wrapping things up nicely.
But as a viewer that is absolutely infuriating, and it's usually only when the folk who actually create a show decide enough is enough do we get a definitive ending.
And even then that might not satisfy the masses. Just look at Game Of Thrones, the biggest show in TV history.
Loyal viewers were up in arms about the rushed final series, and felt so cheated at the end that the show's creators went into hiding thanks to fans demanding they remake the entire last run!
Often the problem is that a show has run for so long that there are simply too many loose ends to tie up, but even that does not excuse the utter shambles that was the finale of St Elsewhere.
In a shocker that trumped even Bobby Ewing in the shower, all 137 episodes of the US hospital drama that launched Denzel Washington's career were revealed to have been in the imagination of an autistic boy, with the hospital itself in his snow globe.
Let's look at 10 better TV endings:
Blackadder
How do you bring a fitting end to one of the greatest-ever British sitcoms?
For four series Rowan Atkinson, Tony Robinson, Stephen Fry et al had been making us laugh like drains so obviously you bow out from the final Blackadder Goes Forth, set during the First World War, with trademark mirth. Right?
Wrong.
Tim McInnerny, who played the dimwit Lord Percy in the first two series and the antagonistic Captain Darling in the last, explains the poignant and perfect last scene, when the cast go "over the top" and shells explode all around them.
"We all knew it was going to be the last-ever episode of Blackadder, we knew we were saying goodbye to the characters, and we thought: 'Well, the only way to do that is to kill them,'" said Tim.
"Also, in those days there were still people alive who fought in the First World War, and their immediate descendants, so we felt a real duty to say war isn't funny, and we all thought it would be a terrible betrayal of history to go out on a joke.
"And it's now used as a teaching aid in schools which is extraordinary.
"I'm more proud of that than anything, that we took it seriously enough and talked about the difference between the ordinary private on the front line and the generals, and that we did that with comedy but in the end said: 'This isn't funny.'
"Everything was shot in front of a studio audience apart from that very last scene when we go over the top towards the guns, that had to be shot in a different studio.
"Because of the technology of the day, none of us saw that until it was on TV so I didn't know how it was going to end, I didn't know what they were going to do with turning the screen to black and then to the poppy fields so it was terribly moving to us."
M*A*S*H
The long-running comedy – it lasted 11 years, almost four times the length of the Korean War during which it was set – called its 256th and final episode Goodbye, Farewell And Amen.
For many THE perfect end to a TV show, there was a sense of celebration, that the characters we'd come to know and love had survived and could now plan for life post-war.
It broke the record for the highest percentage of homes with TV sets to watch a TV programme, and the literal "GOODBYE" message spelled out in rocks by Alan Alda's Hawkeye as he choppered out of the field hospital brought a lump to millions of throats.
The Sopranos
OK, not everyone was a huge fan of the final episode of the Mafia series that changed the face of TV drama.
The last episode wrapped up a mob war but then devoted the final few minutes to "Big T" and his family eating in a diner, before a door opened and we faded to black and ominous silence as Journey's Don't Stop Believin' was in mid-chorus.
Some thought their signal had died and wanted to know what happened but, after building up a sense of unease throughout the episode, it was a clever way of showing how Tony would always have to watch his back.
Cheers
Second only to M*A*S*H, the 271st and final episode of the Boston bar-based sitcom was watched by an incredible 43 million US households.
It ran for 90 minutes and the network knew how popular it would be, increasing the number of advert slots to 30 and charging $650,000 a pop.
The show gave a satisfying end to every character's story, with Ted Danson's Sam and Diane – returning after six years – providing the answer to their long-running "will they, won't they" relationship by first getting together, then amicably agreeing to go their separate ways, with Sam returning to his beloved bar.
The Young Ones
Leave them wanting more is a good motto, and The Young Ones certainly did that.
The student sitcom only ran for 12 episodes and, wanting to lampoon the nice, safe endings of other TV shows of the time, writers Rik Mayall, Ben Elton and Lise Mayer shocked fans when, in a twist of the show's title and Rik's Cliff Richard obsession, the grungy students hijack a Routemaster bus, only to crash through a Cliff poster and over an actual cliff, before the bus explodes in a quarry. The 14-year-old me has never quite recovered.
Life On Mars/Ashes to Ashes
There were dozens of theories trying to explain how John Simm's Sam Tyler and Keeley Hawes' Alex Drake came to find themselves sent back in time to the early 1970s and early 80s respectively.
It turned out that a brain tumour and a bullet had sent them into a form of limbo or purgatory for "restless dead" police officers, including all of the other main characters who'd died in violent circumstances.
This came as news to all of them – apart from Philip Glenister's wonderful DCI Gene Hunt. He takes it upon himself to act as a ferryman helping them on their way to heaven, as represented by The Railway Arms.
The Golden Girls
Sitcoms seem best-placed to end well, possibly because they usually reach a definite conclusion.
That's not quite the case here as Rose, Blanche and Sophia would reappear running a hotel in the short-lived spin-off The Golden Palace – so we were only really saying goodbye to Bea Arthur's Dorothy, who was off to marry Leslie Nielsen.
Dorothy keeps running back for one last hug, and you can tell the tears are real.
Downton Abbey
We bade farewell to the Grantham clan – on the small screen, at least – on Christmas Day 2015.
And it seemed as if the festive spirit had inspired writer Julian Fellowes to give each character, and the viewers, the perfect gift.
Lady Mary was revealed to be pregnant with her second husband's baby, it was happily ever after for Lady Edith who finally married Bertie Pelham while Anna and Bates had a baby boy.
So all were happy at Downton, and the curtain came down with the servants singing Auld Lang Syne. Perfect.
The West Wing
Talk about playing the long game, the final series was a year-long election campaign – meaning the final show would be both an end and a beginning.
So while we were saying goodbye to Martin Sheen's President Josiah Bartlet after seven years, we really wanted to see what Josh, Sam, CJ and Donna would make of life in the White House with Jimmy Smits' President Matt Santos.
To be honest, what I really wanted was a spin-off show in which Stockard Channing's Abbey Bartlet became the first female POTUS!
Friends
AKA "The One Where They Say Goodbye", the 52 million viewers that tuned into this two-parter made it the most watched TV show in America for six years.
It tied up all of the show's long-running storylines such as Ross and Rachel getting back together, and Monica and Chandler adopting twins and moving to the suburbs.
In a touching final scene, all six "Friends" leave their keys on the kitchen counter of that famous New York apartment and head for one last coffee at Central Perk.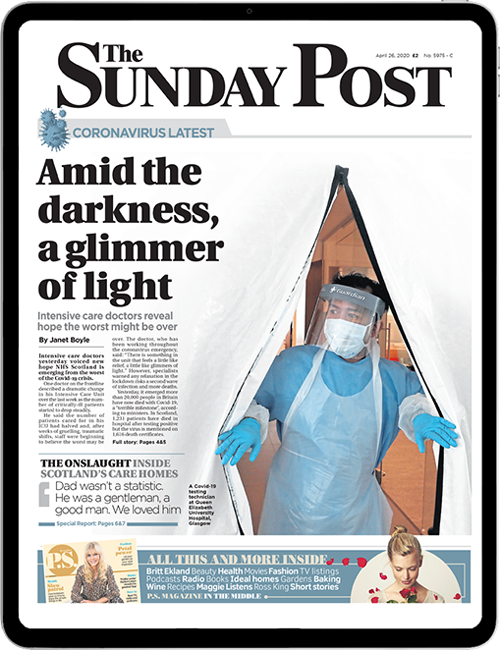 Enjoy the convenience of having The Sunday Post delivered as a digital ePaper straight to your smartphone, tablet or computer.
Subscribe for only £5.49 a month and enjoy all the benefits of the printed paper as a digital replica.
Subscribe