It's been 25 years since Tinky Winky, Dipsy, Laa-Laa and Po first bounced onto TV as The Teletubbies. Nikky Smedley, who played Laa-Laa in the original series, tells Laura Smith the Honest Truth about being a Teletubby and why the hit kid's show became a global phenomenon.
How did you get the role?
I was a professional dancer but was getting older and needed a change. One day, I saw a newspaper advert for "artists with stamina" (they weren't kidding about that) required for a new children's series. I started auditions in October and was offered the role by Christmas. I played Laa-Laa for six years, starting in 1996.
What did you love most about being a Teletubby?
Having no fear, anger or frustration. All those negative parts of life didn't exist for them, so you got to put all of that to one side and concentrate on the joy, laughter and the beautiful sense of safety and security that the Teletubbies had.
Was filming as fun as it looks?
We had a year of filming before the show came out so we were used to the craziness by then. There were times when the whole crew would crouch behind the cameras and throw Tubby Toast at us, or I'd just be falling over and getting up, then falling over and getting up and I'd think "what a mad job this is!".
We worked from March to October, 11 hours a day, five days a week. The suits were heavy so it was exhausting, especially in hot weather. I was glad of my dance background because you needed a lot of stamina. It was hard work!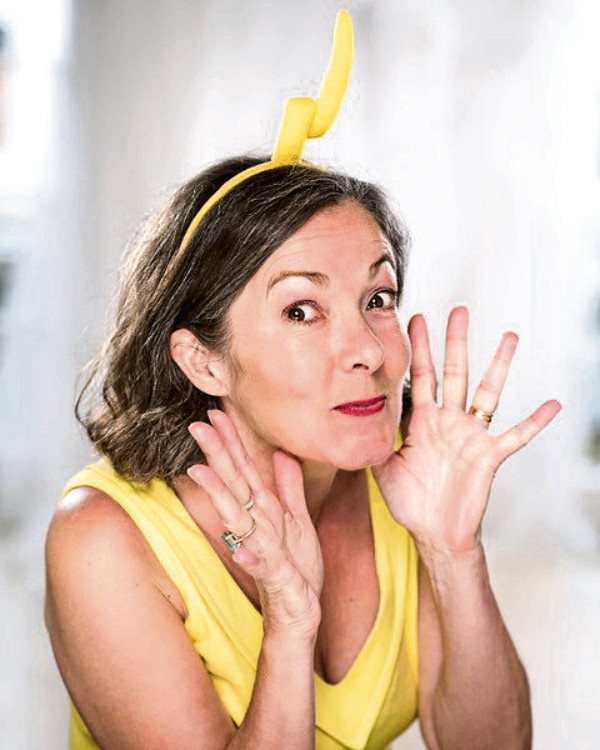 What was the idea behind the show?
Andrew Davenport (who co-created the show with Anne Wood) said he wanted to make a positive, small, child-loving Power Ranger. They had TVs on their tummies because children access the Tubbies through their television, and that's how the Tubbies saw children.
So, obviously, they needed antennas on their heads for that! The show opened the debate about children and screen time and how much TV they should watch, which I think was a good thing.
Wood also wanted the show to be deeply educational, with high production values and to have children see the Teletubbies as friends. I knew it was going to be massive when I heard their concept at auditions.
Funniest moment on set?
When we first got in The Home Dome and used the big slide for the first time, the crew were worried we would get stuck because we were so big and heavy. So they polished it to an enormous degree. I was the first to try it and flew straight down and crashed into the Tubby Toast machine. Then they made it less slippy and I got stuck. We spent the day endlessly going down this slide until they got the surface right.
What was it like being an anonymous part of a global phenomenon?
It was very strange. The first year it was huge, press were hounding us and helicopters flew over set. We were a bit removed from it all until we finished filming. Seeing Laa-Laa merchandise everywhere was bizarre. One day after work, in November 1997, when the single Teletubbies Say Eh-Oh! had just come out, I was in the pub listening to people sing it on karaoke. It was pretty surreal to sit there while no one knew I was part of it.
The show has been watched by billions of kids in 121 countries. What made it so popular?
The key is to know your audience. There was so much warmth and love in the show and it spoke directly to children.
Did you enjoy being a consultant on the 2015 reboot?
I was thrilled to be involved but it was strangely emotional to hand my character over to somebody else. Rebecca Hyland does a great job but I did get a pang thinking, she's not "my Laa" any more.
I'm immensely proud of Teletubbies and have so many fond memories, mostly the joy of making people laugh. I wouldn't go back, though. There's only so many times a grown woman can get excited about custard… even if it is pink.
Over the Hills and Far Away: My Life as a Teletubby, Sandstone Press, out now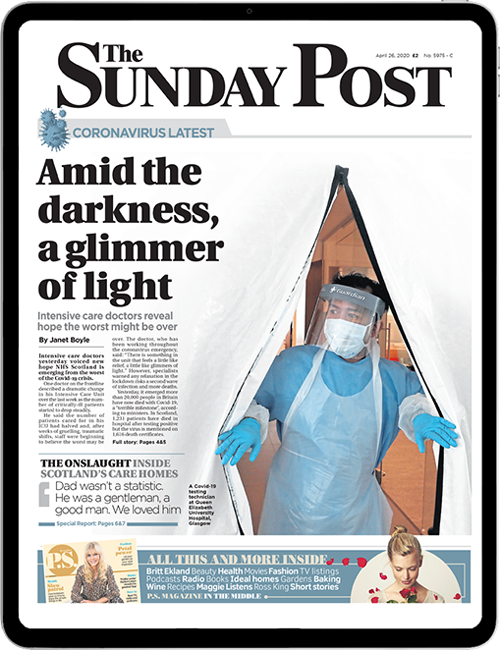 Enjoy the convenience of having The Sunday Post delivered as a digital ePaper straight to your smartphone, tablet or computer.
Subscribe for only £5.49 a month and enjoy all the benefits of the printed paper as a digital replica.
Subscribe