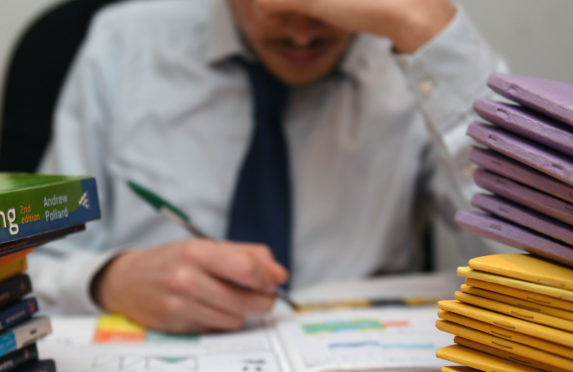 More than half of people in Scotland are struggling to complete fundamental 'life admin', due to the growing pressures of today's time-poor world and challenging work-life balances, according to new figures.
The figures, produced by YouGov on behalf of Royal Bank of Scotland, reveal that young people are amongst the worst affected with almost 7 in 10 (69%) of 18-24 year-olds saying they struggle to complete life admin in the average month, compared with 42% of those aged 55+.
Life admin is a term that refers to a list of regular personal tasks, for example, booking dental and doctor appointments, managing savings and finances, reading the electricity meter or sending letters.
The concept of 'life admin paralysis' was first observed by social commentator Anna Helen Petersen last year in a first-person piece for BuzzFeed which focused on millennial burnout.
This was followed up by Guardian journalist Dawn Foster who reported that many young people are suffering from 'errand paralysis'.
According to the YouGov survey, the most common reason for struggling to complete life admin tasks is 'a lack of hours in the day' (56%) followed closely by 'feeling overwhelmed' (54%) and 'work-life balance' (36%).
The mounting pressure of life admin has also shown its impact on personal wellbeing with 42% of Scots who struggle with life admin confirming they've missed a social event because of it.
This rises significantly in the younger generation with 56% of 18-24 year-olds who struggle with life admin acknowledging that they've missed a social event because of it.
Dr Kate Johnson-Orton, Senior Lecturer in Sociology at The University of Edinburgh, said: "The challenges of a work-life balance and of managing busy lives with conflicting responsibilities and commitments is not a new phenomenon.
"But an increasingly demanding work culture in the UK means that, as the survey shows, more and more of us are overwhelmed by myriad demands. This can leave us feeling frustrated, discouraged and like we are failing.
"We need to recognise that work-life balance means different things to different people and relates to many aspects of our lives as we balance work/family and work/personal and work/social demands.
"We need to draw on a range of tools and strategies to try and achieve personal balance without procrastinating and panicking about what we haven't done. We need to recognise and prioritise the things we need to do and be strategic about the junk life admin that we can afford to ignore."
Kristen Bennie, Head of Open Experience at Royal Bank of Scotland, said: "We undertook this research to help us understand more and more about everyday life in Scotland.
"The statistics indicate the growing pressure of today's modern world and while life admin tasks may seem menial at the time, it's natural to feel overwhelmed and unsure of how to get things back on track when there are so many other distractions and commitments in both work and life."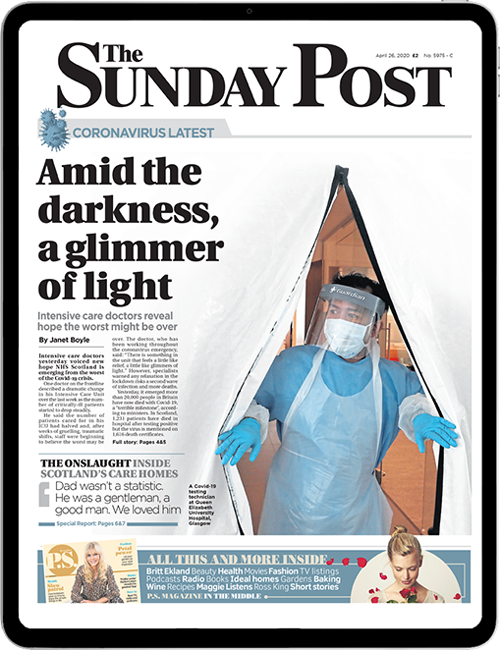 Enjoy the convenience of having The Sunday Post delivered as a digital ePaper straight to your smartphone, tablet or computer.
Subscribe for only £5.49 a month and enjoy all the benefits of the printed paper as a digital replica.
Subscribe