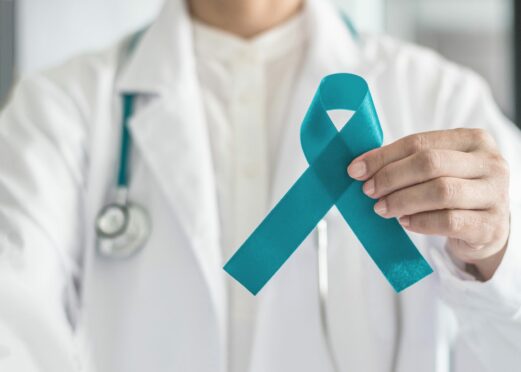 It's a disease that kills 11 women a day, yet so little is known about ovarian cancer. And, with early diagnosis proving pivotal in making the condition more treatable, one of the country's leading charities on ovarian cancer is paving the way in trying to save lives.
Target Ovarian Cancer has published an open letter to the UK Government, demanding it take action to ensure women know the symptoms.
At present, there is no effective screening process for the condition and so few women are aware that persistent bloating, abdominal pain, feeling full quickly, and needing the toilet more urgently can be early signs.
Being unaware of the symptoms can lead to late diagnosis, which may limit the treatment options available.
Ovarian cancer is the sixth-most-common cancer in females in the UK, with about 7,500 new cases every year. That's 21 every day. It affects the organs that store the eggs needed to make babies.
Anyone with ovaries can get ovarian cancer, but it mostly affects those over 50. In many cases, the symptoms are not obvious. New data suggests there's an ovarian cancer awareness crisis. Only 23% of women are able to name bloating as a symptom, 36% abdominal pain, 5% feeling full and just 2% urinary urgency.
There is also confusion around cervical screening, with 45% of women in Scotland wrongly believing that a cervical screening test detects ovarian cancer.Scotland is leading the way, with a diagnostic pathway that is shorter than the rest of the UK.
The charity reported in January that in England women with ovarian cancer are waiting longer for treatment than those with other cancers – on average 69 days. The only one that takes longer is kidney cancer. It also found women over 85 are twice as likely to be diagnosed in A&E than women under 50.
The new petition has 20,000 signatures of support and this week, campaigners will march to 10 Downing Street demanding that the government take urgent action to save lives.
This momentous milestone comes after the alarming findings of Target Ovarian Cancer's latest research, which revealed four out of five women could not name the key symptom of ovarian cancer – persistent bloating.
This is in addition to the Ovarian Cancer Audit Feasibility Pilot, which revealed 14% of women diagnosed in England between 2013 and 2018 died within two months of diagnosis, and 30% died within the first year.
Annwen Jones OBE, chief Executive of Target Ovarian Cancer, said this knowledge and early diagnosis were essential in saving lives.
She said: "At Target Ovarian Cancer, we know there is a huge crisis in ovarian cancer awareness and diagnosis and are overwhelmed by the strength of support our open letter has received.
"It's extremely sobering to see over 20,000 people come together to demand the government takes immediate action to save lives – 20,000 voices cannot be ignored.
"The reality is that too many people are dying as not enough is being done to make the symptoms of ovarian cancer known. Diagnosis is coming too late because of this. We need the government's support to reach anyone who could be diagnosed early with this disease in order to save lives.
"We will be outside No 10 on Tuesday representing everyone who has ever been affected by ovarian cancer, and we will be standing there together for them and their loved ones."
The open letter will tell the government what is needed to combat the crisis: dedicated ovarian cancer symptoms awareness campaigns across the UK.
---
Visit targetovariancancer.org.uk for more information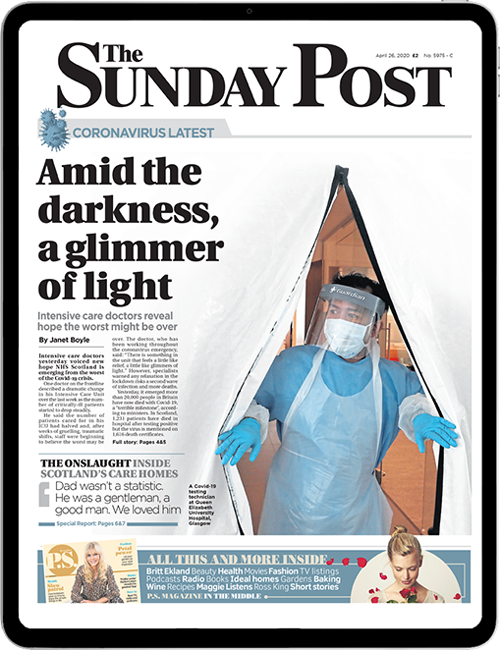 Enjoy the convenience of having The Sunday Post delivered as a digital ePaper straight to your smartphone, tablet or computer.
Subscribe for only £5.49 a month and enjoy all the benefits of the printed paper as a digital replica.
Subscribe