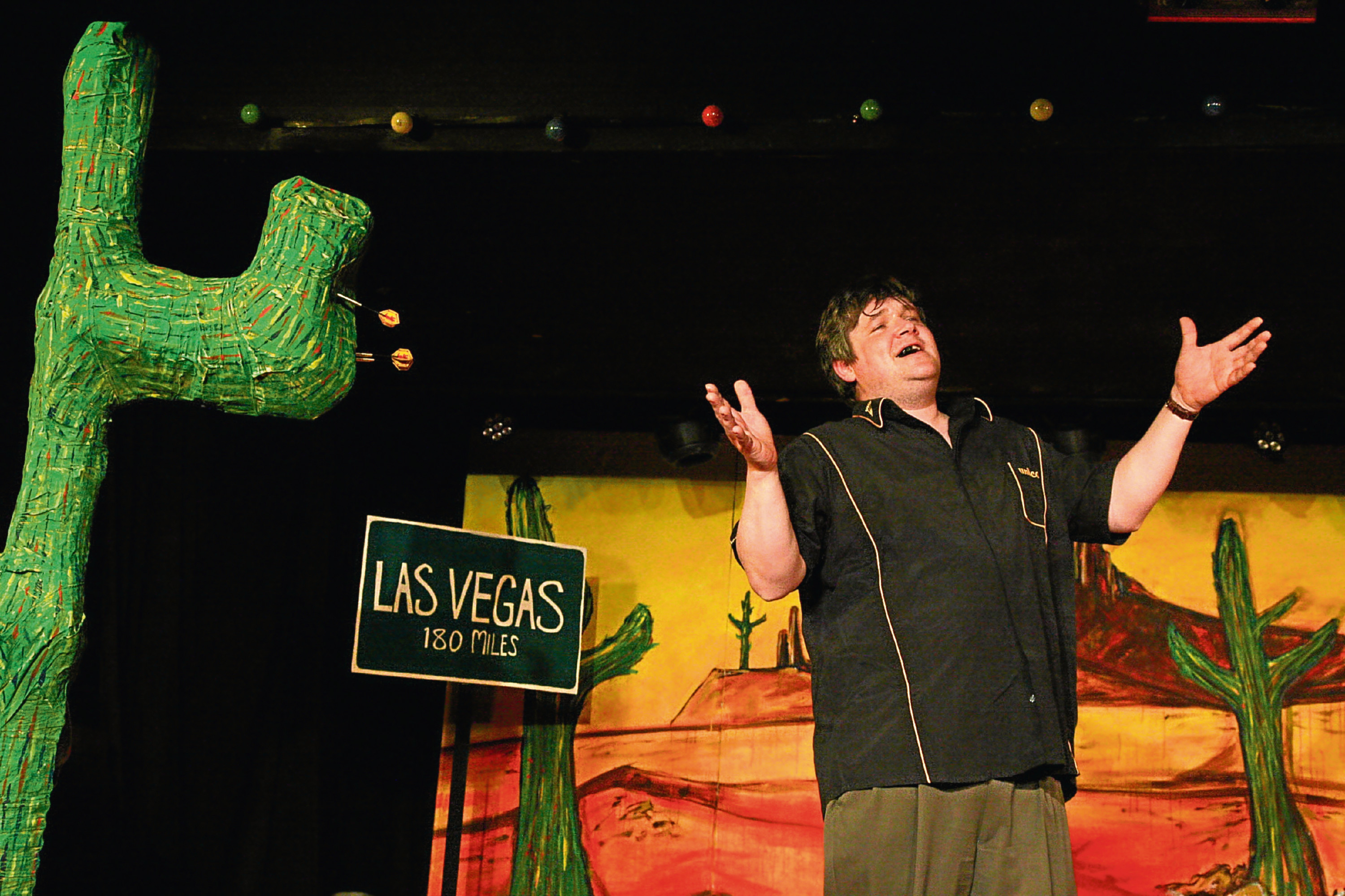 GRANT O'ROURKE used to play the Jocky Wilson computer game when he was a youngster – and now he's playing the Scottish darts legend in a one-man show.
The Outlander star portrays the diminutive Fifer in a stage play, Jocky Wilson Said, at the Edinburgh Fringe this week.
One of the biggest names in darts in the 80s, twice winning the World Championship, Jocky had a larger-than-life personality but would eventually be consumed by ill health and inner demons.
He passed away at his Kirkcaldy home five years ago, two days after his 62nd birthday, having lived as a recluse for more than a decade.
"I was four when he won his first world title in 1982," said Grant.
"We always watched Bullseye in our house and my brother had Jocky's video game – he was the first sportsman to have a video game licensed after him – so I was well aware of who he was.
"You look through rose-tinted glasses at a local champion, but there was a real quality about him.
"He taught himself to play darts while he was on the dole, but he was at a disadvantage because he was only 5ft. That affected his technique and meant he had to work even harder than others."
Written by Fife siblings, Jane Livingstone and Jonathan Cairney, it focuses on a moment in 1979 when Jocky found himself in the Nevada desert.
"He missed his bus to Las Vegas and had to hitch-hike through Death Valley," explained Grant. "He turned up at the darts exhibition he was playing the next day, sweating and dusty."
Grant researched Jocky as much as he could.
"I looked up as many interviews as possible. But he wasn't comfortable being interviewed, despite being a showman on stage. So he was often guarded when speaking.
"I'm OK at darts, though not up to his standards. I was throwing darts at rehearsals, but when I got on stage a couple bounced off and landed where the audience would be, so we decided not to use darts for health and safety reasons!"
Jocky Wilson Said, Gilded Balloon Rose Theatre, August 2-24, 3.45pm.
'The guys who took a punt on me 20 years ago are still coming back to my show': Edinburgh Fringe Interview – Andrew Maxwell
Comedian and writer Dane Baptiste on the Edinburgh Fringe, his new show and what brings out his inner diva