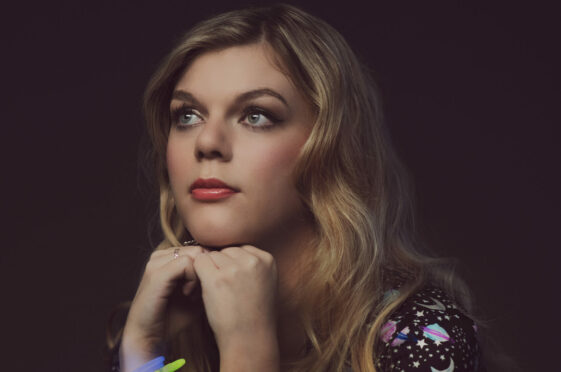 Standing in a freezer on Christmas Eve, Lauren Pattison daydreamed of her return to a flourishing career in comedy that had been cut short in its prime by the pandemic.
Working in a supermarket while the industry was itself in cold storage, her love of performing endured despite soul-destroying gigs to silent cars in an airport car park and appearing on Zoom shows still in her high-vis.
Now, she's back in the job she loves and is preparing to finally make a full return to the Edinburgh Fringe with new show It Is What It Is. Rather than a tale of woe, it's a look back on making the best of a bad situation – something we've all had to do in the past couple of years.
"It's about holding your head up and going forward," she said. "I sit and think of all the times I've sat and felt miserable during the pandemic but I'm very proud of going back to working fifty hour weeks in a supermarket, thinking one day I'd be back doing comedy and it would all have been worth it.
"I'd obviously never have asked for it all to happen – I'd never have wanted a global pandemic that shuts the entire comedy industry, ends my three-year relationship and sends me back to living with my parents for the first time in ten years – but also, flipside, I look at my life now and how happy I am and I've really made it from everything I've done in the past two years.
"I've chosen to move back home, which means I've been able to live on my own up here. I've got a dog, and I've got a really nice boyfriend. It's almost about making the best of a bad situation and you might be pleasantly surprised by the situation you find yourself in after that."
Pattison's comedy career was on the up when the pandemic hit. She had earned a Best Newcomer nomination for her sold-out debut Fringe hour Lady Muck in 2017, with five star reviews coming in thick and fast.
It was a surreal feeling for the comic, who'd cut her teeth in comedy clubs since 2012 and didn't think circuit acts got the acclaim at the festival.
"I got good as a comic by grafting and spending my student loan on Megabuses to do The Stand in Glasgow and Edinburgh," she said.
"I was young and thought being a circuit comic would go against me. I trusted I had a good show and was really proud of it but thought I probably wouldn't get all the industry attention.
"When I got that first five star review, I wondered if I'd unlocked something that I didn't think I could do.
"I tried not to let it get to my head because I've seen it happen with acts that start getting the good reviews and when they see they've not been nominated they see that as a failure.
"I was out with my agent at the time for breakfast on the nominations day and I'd totally forgotten. She got the phone call and it was such a nice feeling.
"I felt like I was a young, working-class, northern circuit act who'd been really rewarded. It felt like such a fairytale month."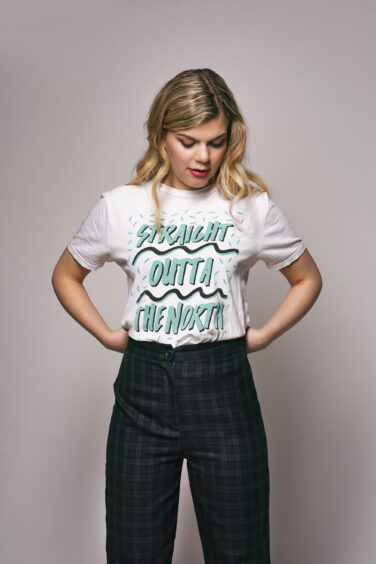 What would follow the Fringe success was what Pattison considers the best year of her life.
Choosing to say yes to everything, she got to take her show around the globe, including Australia and India.
"I'd never been further than Spain," she said. "I'm quite anxious and didn't know if I could do things like go out to Australia on my own.
"I got so many experiences and every little anxious bit of my brain was saying 'oh this is a bit scary' and the other bit was going 'you'll regret it so much if you say no'. I had such a lovely year."
And it's those opportunities that Pattison hopes are safeguarded for comedians of all backgrounds at the Fringe going forward.
"For all people criticise the Fringe, and of course it has its faults, everything has, it does have amazing opportunities," she said.
"As a working class woman, I'd have never got the chance to go to Australia. When I was on the plane to New Zealand I realised I'd never even pictured it.
"I got all those opportunities from being good at comedy and from putting a show on at the festival, where it got a platform and people got to see it.
"The Fringe is important and needs to be kept accessible – we need to make sure that acts like myself and working class acts aren't frozen out and priced out."
---
Lauren Pattison: It Is What It Is, Monkey Barrel, Aug 3-15, 17-28 https://tickets.edfringe.com/whats-on/lauren-pattison-it-is-what-it-is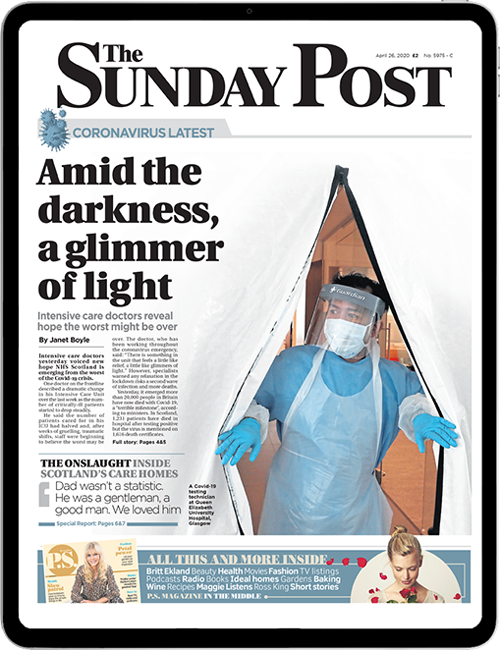 Enjoy the convenience of having The Sunday Post delivered as a digital ePaper straight to your smartphone, tablet or computer.
Subscribe for only £5.49 a month and enjoy all the benefits of the printed paper as a digital replica.
Subscribe