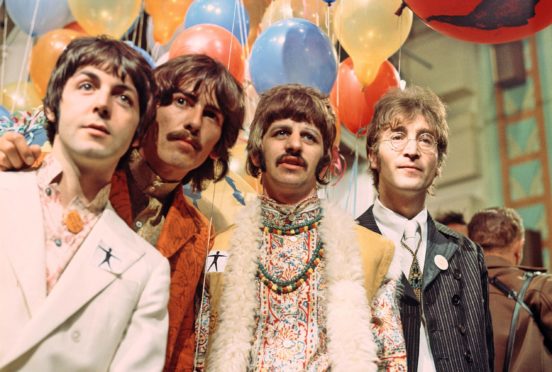 Nothing beats being at home, but when you're forced to stay in it's not quite the same.
The UK has been finding that out in recent weeks, and the lockdown has seen millions of us confined to the house most of the day.
Thankfully, just about everyone on Earth has something that can lift our spirits, brighten our mood or take us back to happier times – and music is that very thing.
This week, to help pass the endless hours of staring at four walls, we suggest 10 of the greatest albums to make this strange episode a bit more acceptable.
We've tried to cover various age groups and styles, and hope there is something for everyone.
ELVIS PRESLEY – THE ALL-TIME GREATEST HITS
If your household is needing a bit of livening up, this should be your first choice.
One classic hit after another, this double-disc collection demonstrates the wonder of Elvis, from every era.
Most of the songs on the first disc are around the two-minute mark, and it's amazing to see how much The King could pack into that short time.
It's also amazing how they all sound so different, and still manage to stay fresh after you've played them for the umpteenth time.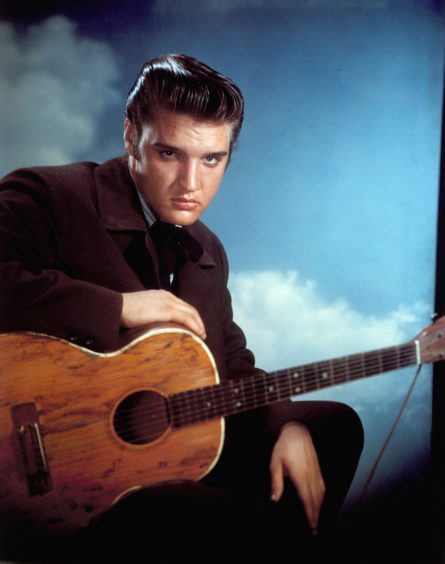 FRANK SINATRA – SONGS FOR SWINGIN' LOVERS!
One of Ol' Blue Eyes' more upbeat sets, this 1956 LP was his first to top the UK charts, and it's easy to see why.
In The Wee Small Hours, of course, is another classic Sinatra, but perhaps not the kind of mood you'd fancy in these troubled times.
But Swingin' Lovers is a much happier collection, with standouts like I've Got You Under My Skin and You Make Me Feel So Young stressing joy rather than heartache.
And if that voice doesn't get you shaking your head in awe, nothing will.
THE BEATLES – SGT PEPPER'S LONELY HEARTS CLUB BAND
We all know Sir George Martin was the real fifth Beatle and the genius who made it all come together in the studio.
He was on sensational form for this one, helped of course by the Fabs also being right at the top of their game.
All round the world, their peers heard it and admitted, OK, these guys are on another planet and have just set a whole new standard for us to reach.
An album like this today would have the world talking, but back in 1967, with just a small number of tracks to record with, it was mind-boggling. Still is!
BEACH BOYS – PET SOUNDS
One man who often admitted hearing the latest Beatles LP and kicking himself was Beach Boys genius Brian Wilson.
Both groups greatly admired each other, both could come up with revolutionary new ideas in the studio and both groups delivered stunning vocal harmonies.
Arguably, The Beach Boys never got as close to matching The Beatles again, but on Pet Sounds in 1966 they must have had John and Paul looking over the Atlantic with admiration.
Like Sgt Pepper, it has everything but the kitchen sink on it, all kinds of studio trickery and strange arrangements, pitching banjo against trumpet and all sorts of things nobody else would dare.
FLEETWOOD MAC – RUMOURS
There were really two very different Fleetwood Macs, and the original band featuring guitar god Peter Green had been world class.
Numbers like the instrumental Albatross and the rocker Oh Well – not to mention Need Your Love So Bad and Black Magic Woman – had earned the first band worldwide success.
Their reincarnation, however, with Americans Stevie Nicks and Lindsay Buckingham, wasn't bad either.
Rumours (from 1977) is surely the high watermark, and classics like Go Your Own Way, Dreams, The Chain, Don't Stop and You Make Loving Fun can still be heard on radios around the globe.
They took many months to make it, with fallouts along the way, but they were perfectionists about it because they knew how strong the songs were.
And 43 years after it came out, Rumours is still well worth a listen and will definitely make you forget the lockdown.
ELTON JOHN – GREATEST HITS 1970-2002
A true British pop icon, Sir Elton's collection is a bit like Elvis's – there is not a bad song on it, the variety of styles is astounding, and so is his longevity.
Let's be honest, nobody would be surprised if he put out another worldwide hit single tomorrow – the man just knows how to make a memorable record that you want to play again and again.
Forget the movies, books, and all the rest of it. Listen to collections like this, and marvel at his ingenuity and skill. One hit after another, each better than the last.
ABBA – GOLD: GREATEST HITS
Speaking of which, the Swedish version of hit-makers supreme weren't bad either.
Their 1970s hairstyles and platform boots might look a bit funny today, although personally speaking the girls look good in any era regardless of hair or gear.
But it's all about the song quality, and nobody matched Abba for coming up with songs that you just couldn't get out of your head.
From Waterloo to SOS, Fernando to Money, Money, Money and The Winner Takes It All, they churned out classics like it was the easiest thing in the world.
These days, even rockers and punks admit that they, too, loved Abba. You'd have to be deaf not to.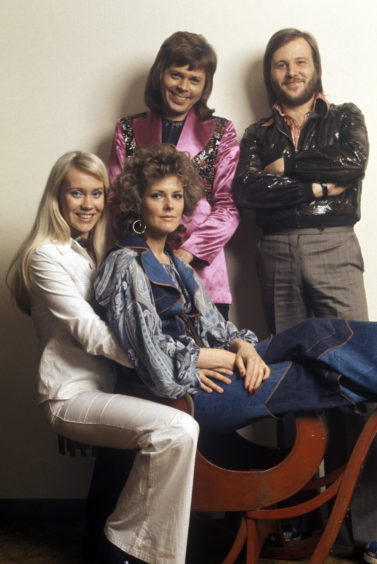 THE KINKS – THE ESSENTIAL KINKS
Growing up a Beatles-and-Stones man, it took me a while to get into The Kinks.
I knew a few of the raucous early hits, like You Really Got Me and All Day And All Of The Night, but I hadn't given them the attention they deserved.
Once I got round to buying my first Kinks record, I bought many more.
What a songwriter Ray Davies is, surely right up there with John and Paul or Mick and Keith.
This compilation gets extra praise for the quality of the sound – there are countless Kinks collections out there, and not all sound so pristine.
But it's the songs, the lyrics, the arrangements and those unmistakable vocals that are most impressive.
Dedicated Follower Of Fashion, Sunny Afternoon, Waterloo Sunset, Victoria, Lola, Apeman, the list goes on and on, and it is another best-of set that is stunning in the sheer amount of brilliant songs.
Another that is sure to lift your lockdown spirits.
SIMON AND GARFUNKEL – BRIDGE OVER TROUBLED WATER
Some of the classics on this album are sadder, of course, but all the more fitting with the strange situation the UK finds itself in.
The duo's fifth and last studio album, in 1970, they went out with a bang all right.
Art Garfunkel would go off to focus on the film part of his career, while Paul Simon would dive even deeper into his songwriting.
In time, this would see him also give us the amazing Graceland album, and classic songs like 50 Ways To Leave Your Lover, Still Crazy After All These Years and Mother And Child Reunion.
But the numbers featured on this one, such as Cecilia, The Boxer and the title track, rank right up there with his very best work.
Simon and Garfunkel had been forced to turn down the chance to play at the iconic Woodstock Festival, so busy were they in the studio, and recording didn't always go smoothly.
The end result, though, was sensational, and it almost beggars belief that the pair then went their separate ways.
Even Elvis and Johnny Cash have done versions of the title track, but the whole album remains an all-time classic.
CLIFF RICHARD AND THE SHADOWS – SUMMER HOLIDAY
We couldn't leave out Sir Cliff, one of our readers' big favourites, and there was only one record we could dig out at a time when the world is forbidden from going on vacation.
It's the soundtrack to the wonderful movie, of course, and Cliff's band are in great form, too, along with their singer.
By the way, if you have the double album version of this, you're on to big money. They made just 80 copies of a longer album, which were handed out to the film stars and crew, and today they're so rare that they are worth an absolute fortune.
Thankfully, the normal version is pretty darn good, too.
It kicks off with Seven Days To A Holiday and Summer Holiday and features the wonderful Michael Sammes Singers backing Cliff.
They were the vocal group who starred in everything from The Benny Hill Show to I Am The Walrus, Last Of The Summer Wine to A Windmill In Old Amsterdam.
The Shadows, of course, are prominent, too, as is the Associated British Orchestra. They don't make records like those these days!
It is all a joyous celebration of youth, sunshine, music and romance.
And in times like ours, kept at home under lock and key, nothing could be better to make us forget all the misery and smile again.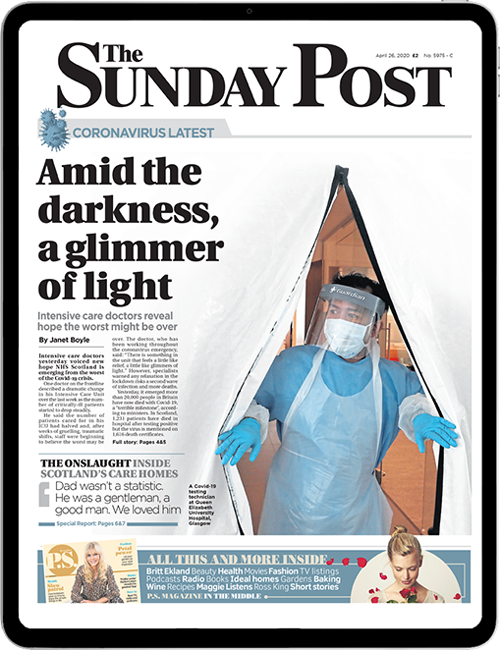 Enjoy the convenience of having The Sunday Post delivered as a digital ePaper straight to your smartphone, tablet or computer.
Subscribe for only £5.49 a month and enjoy all the benefits of the printed paper as a digital replica.
Subscribe