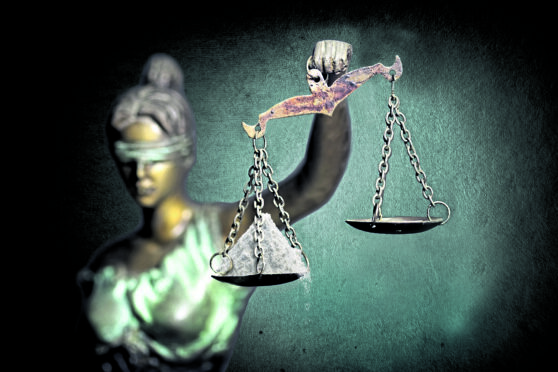 One of Scotland's most influential criminologists has warned the Lord Advocate's landmark decision to stop automatically prosecuting people caught with Class A drugs will do little to ease the national drugs crisis in isolation.
The announcement by Dorothy Bain last week was criticised as "soft-touch" justice by critics but welcomed by many in the criminal justice system who say drugs-related crime dominates time and resource while current prosecution and sentencing policies have little long-term impact.
Last month, we reported how crime linked to Scotland's drugs problem costs £750 million a year to investigate and prosecute as experts urged money be spent on rehab and support services to break the cycle between addiction and crime.
While welcoming the new guideline as "sensible, pragmatic and evidence-based", professor Fergus McNeill, an influential criminologist, echoed calls for the money saved on investigation and prosecution to be invested in services designed to help addicts get off drugs and help protect them while using.
He said: "I would support re-directing the money saved into treatment and recovery services but also into harm reduction services.
"Not everyone who uses drugs is ready to stop. As one very experienced manager, an ex-user, with whom I worked in drug rehab in the late-1980s, put it to me: 'You can't rehabilitate a corpse.'
"So, we need to invest in services that keep people alive as well as services that help people out of addiction."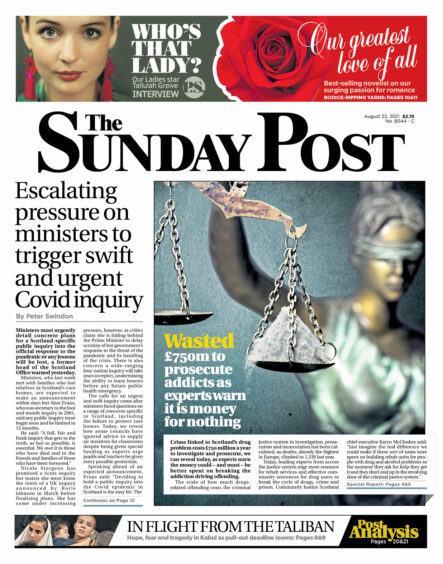 Scotland has the highest drugs deaths in Europe, more than three times the level in England and Wales. McNeill said: "People who are involved in chronic drug use often struggle to comply with supervision, especially younger people. That increases risks of breach and then more serious sanctions.
"If we diverted people in those circumstances to treatment and support, then we could invest the savings from avoiding very expensive criminal justice processing costs in the treatment and support.
"In recent years, thousands of people have been given short prison sentences for the crime of shoplifting, much of which is likely to be related to the need to fund illicit drug use. During the Covid-19 pandemic, numerous people accused of low-level offences have been remanded in custody.
"Shopkeepers might reasonably say shoplifting is a serious problem for them, which is a fair point but shoplifting is better reduced by situational crime prevention than by harsh punishment.
"Maybe some of the savings could also be invested in grants to help small-business owners to improve their security measures."
He added: "If we focused spending on help and prevention, rather than on control and punishment, we would get much better return on investment."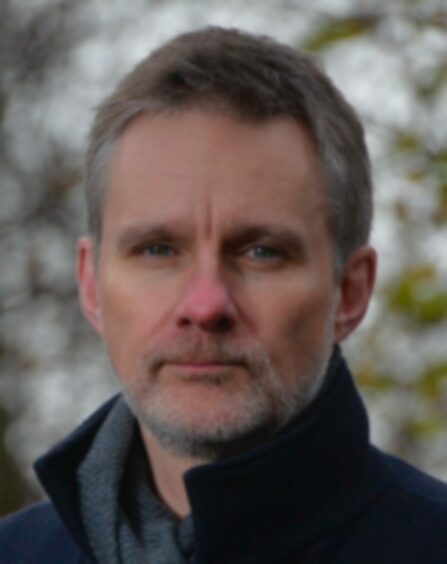 McNeill, a professor at Glasgow University, whose book Pervasive Punishment recently won the European Society of Criminology Book Award for 2021, said that principle should be adopted across the justice system not only in relation to drugs-related crime.
He described the attempts to reduce imprisonment in Scotland with community sentencing as a "successful failure" as both community sentence orders, introduced as an alternative to jail, and incarceration have soared in Scotland over the past two decades.
Figures published earlier this year showed crime almost halved over the past decade, with violent crime down by nearly two-fifths but McNeill dismissed any suggestion this is linked to sentencing policies.
He said: "The crime drop has little or nothing to do with what's going on in the criminal justice system, and actually there's plenty of evidence that a lot of what we do in the name of punishment is itself criminogenic, or crime-generating, because we punish in ways that incapacitate people and diminish their capacity to live a law-abiding life after punishment.
"If you look across the world, the crime drops occurs in almost all Western countries, but not all of them have massively expanded their penal system. It's happening because of social change and technological change, with a huge amount of young people's time now spent not on street-based leisure activities but on online activities."
Scotland's prison population has risen from 5,000 in 1980 to 7,500, while the number of people under supervision has soared from less than 3,000 to 20,000.
The correctional population rate – people in prison or on probation – is 526 per 100,000 in Scotland but 424 in England and Wales.
McNeill, a professor of criminology and social work, said: "The correctional population rate for Scotland is the sixth-highest in Europe. It is five times higher than Norway and Finland and twice as high as Ireland. But, most surprisingly, it is also higher the correctional population in England and Wales.
"We often look across the border and think they are much more punitive and regressive than us and that we have progressive social and criminal justice policies. But, in terms of the total number of people we are sweeping into this system, we are worse than England and Wales."
Last week, the Scottish Sentencing Council recommended courts make rehabilitation rather than punishment the priority when sentencing anyone under 25.
Lady Dorrian, Lord Justice Clerk and chairwoman of the council, said: "The sentencing of young people is a complex and challenging exercise that requires a more individualistic approach, with a need to take the unique personal circumstances of the young person and their intellectual and emotional maturity into account."
She said rehabilitation, review hearings for people ordered to carry out unpaid work, and increased use of the children's hearings system for those under 18, would help turn young lives around and help cut reoffending.
However, McNeill, while acknowledging effective, well-managed community justice programmes bring benefits, believes community sentences must be tailored and only used for people who require supervision. He questions the impetus towards community sentencing in recent years.
"I call it a 'successful failure' because we just haven't paid attention to the fact community sentences, which we imagined to be diversionary and alternatives, haven't functioned in that way.
"More to the point, even when they're trying to help people, they still restrict people's freedom and impact on people's lives in negative ways.
"I'm not saying they can't be well run or can't make a difference but, even when they're good, people still suffer certain things when they're subject to these measures and we don't take that suffering seriously."
In 2008 then justice secretary Kenny MacAskill said prison was "a bit of a skoosh" and community payback orders would see criminals "pay back by the sweat of their brows for the harm that they have done" but McNeill says there must be more clarity about the function of community sentencing and better tailoring of sentencing to ensure it brings most benefits.
MSPs told: Prisons don't help cut crime
Locking people up is a spectacularly poor way of reducing crime, MSPs have been told.
Holyrood's criminal justice committee is examining the government's spending to ensure investment in criminal justice is as effective as possible.
Committee convener, Audrey Nicoll MSP, said: "Criminal justice services play a crucial role in keeping Scotland safe, supporting complainers and victims of crime, working to rehabilitate offenders, and diverting people who are at risk of doing wrong.
"We want to take a wide look at the funding for these services – public and voluntary – and examine whether what we have in place supports the justice system to do what we ask of it."
The government wants to cut the number of short jail sentences but targets to increase the number of offenders doing community work have not been met, while ministers were criticised for cutting the length of Community Payback Orders by 35%, citing problems caused by Covid.
However, giving evidence to the committee earlier this month, professor Fergus McNeill said prison was no answer.
He said: "Prisons offer a spectacularly bad return on investment – if you are trying to invest in crime reduction, that is.
"When you invest in prisons to try to improve the rehabilitation and reintegration of the people who go through them, you are spending money to recover from harm that you have created in the first place."
Meanwhile, the Scottish Government earlier this month announced two consultations on justice issues in its Programme for Government.
The public will have a say on the controversial not proven verdict while another consultation will look at the dual role of the Lord Advocate, currently both head of the Crown Office and chief legal adviser to the Scottish Government.
---
Fergus McNeill is taking part in the Distant Voices Festival, exploring crime and punishment through music, writing and film, in November.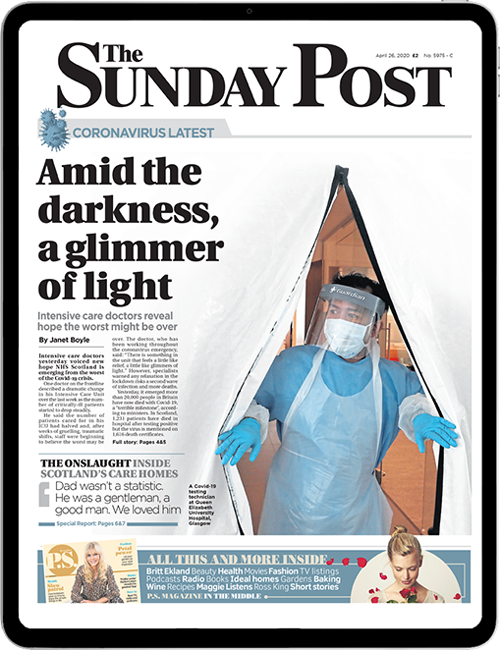 Enjoy the convenience of having The Sunday Post delivered as a digital ePaper straight to your smartphone, tablet or computer.
Subscribe for only £5.49 a month and enjoy all the benefits of the printed paper as a digital replica.
Subscribe