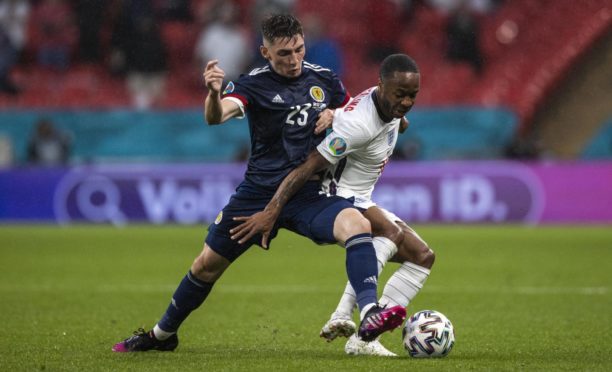 A story earlier this year trumpeted the news that scientists from University College London had discovered the secret to happiness.
The answer – to lower your expectations – was impressive in that it would have also functioned as a handy tip for anyone getting excited about their findings.
For those raised to count their blessings, particularly in tough times, it was hardly shock news.
There is always someone worse off than yourself, so the key is to not to discount them from your thinking when it comes to assessing your circumstances.
My father, a tremendous support in a crisis, perversely practised tough love when presented with family dramas not worthy of the billing.
"No one likes a whiner," was his advice, always delivered with a wicked grin.
It is a thought that will be occupying the minds of plenty of Scottish football fans ahead of tonight's Euros Final.
Is the potential success of your fiercest rival something to worry about?
Denis Law famously chose to go golfing while England were winning the 1966 World Cup Final and, according to legend, snapped a club over his knee on learning of the Three Lions' victory.
Certainly, there will be those who will choose to spend tonight pursuing similar avoidance tactics.
Still others, caring not a jot whether they are seen as narrow-minded Scots or not, who will transform themselves into honorary Italians for the night.
It is, admittedly, a tactic made simple by the mutual fondness of the two nations for pasta, pizza and Peroni. Other lagers are available.
Those for who the secret to happiness on this particular day is very straightforward.
England simply must not win.
Why? Because then the noise which has been building steadily around the team will rise to such levels as to become unbearable.
It has been a topic for dark humour in Scotland for the last couple of weeks and, more recently, it has had sections of the English media getting all agitated.
If Scotland are out, their logic goes, then of course they should be supporting their near neighbours.
To be fair, such froth comes from a non-sporting background. Those in the game are well aware of the rivalry.
The nickname, "The Auld Enemy", has been in casual usage for so long as to almost pass unnoticed now, but the passion the country feels towards any encounters with those from south of Hadrian's Wall remains undiluted.
The ironic twist this time is that the value of our big positive from the Euros – the superbly-spirited display at Wembley – is tied into England's fortunes tonight.
Should Gareth Southgate's men win, we will be able to claim, with some pride, to have been the only opponent they failed to beat on their way to their success.
The glory will be reflected, but it would be something to look back on with a little bit of pride.
A modern-day equivalent, arguably, of the Wembley success in 1967, when Scotland pronounced themselves new World Champions by dint of having beaten the recently-crowned World Cup winners in their own backyard.
Denis Law's typical celebration, Jim McCalliog's winner on his Scotland debut and Jim Baxter playing keepie-up are now the stuff of Tartan Army folklore.
With the sheer explosion of joy that accompanied our own qualification eight months ago now a distant memory, having thwarted the new European champions would not be something to be sniffed at.
Especially not as the rest of the story of the return to the big stage is comprised of sobering home losses to the Czech Republic and Croatia.
Viewed objectively, regardless of what happens in tonight's game, Harry Kane & Co will have had a great tournament.
Booed off the pitch after being held to a goalless draw by Steve Clarke's side, they recovered to beat the Czechs and book their spot in the knock-out stages.
They were worthy winners against Germany, blew Ukraine away in the quarter-finals and showed plenty of determination to come from behind to beat Denmark in extra-time in midweek.
Now they have a shot at the big one, and at clinching a Euros triumph to set aside 1966 and all that.
The fact the game is at Wembley, and against a formidable Italian side, offers the perfect scenario.
However, having got here, to be happy, England need to win.
The time for the lowering of expectations is past.
Gareth Southgate will not require any scientists to tell him that much.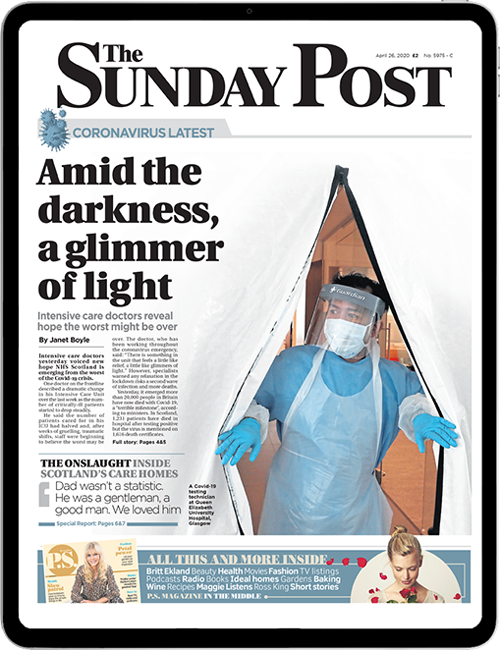 Enjoy the convenience of having The Sunday Post delivered as a digital ePaper straight to your smartphone, tablet or computer.
Subscribe for only £5.49 a month and enjoy all the benefits of the printed paper as a digital replica.
Subscribe