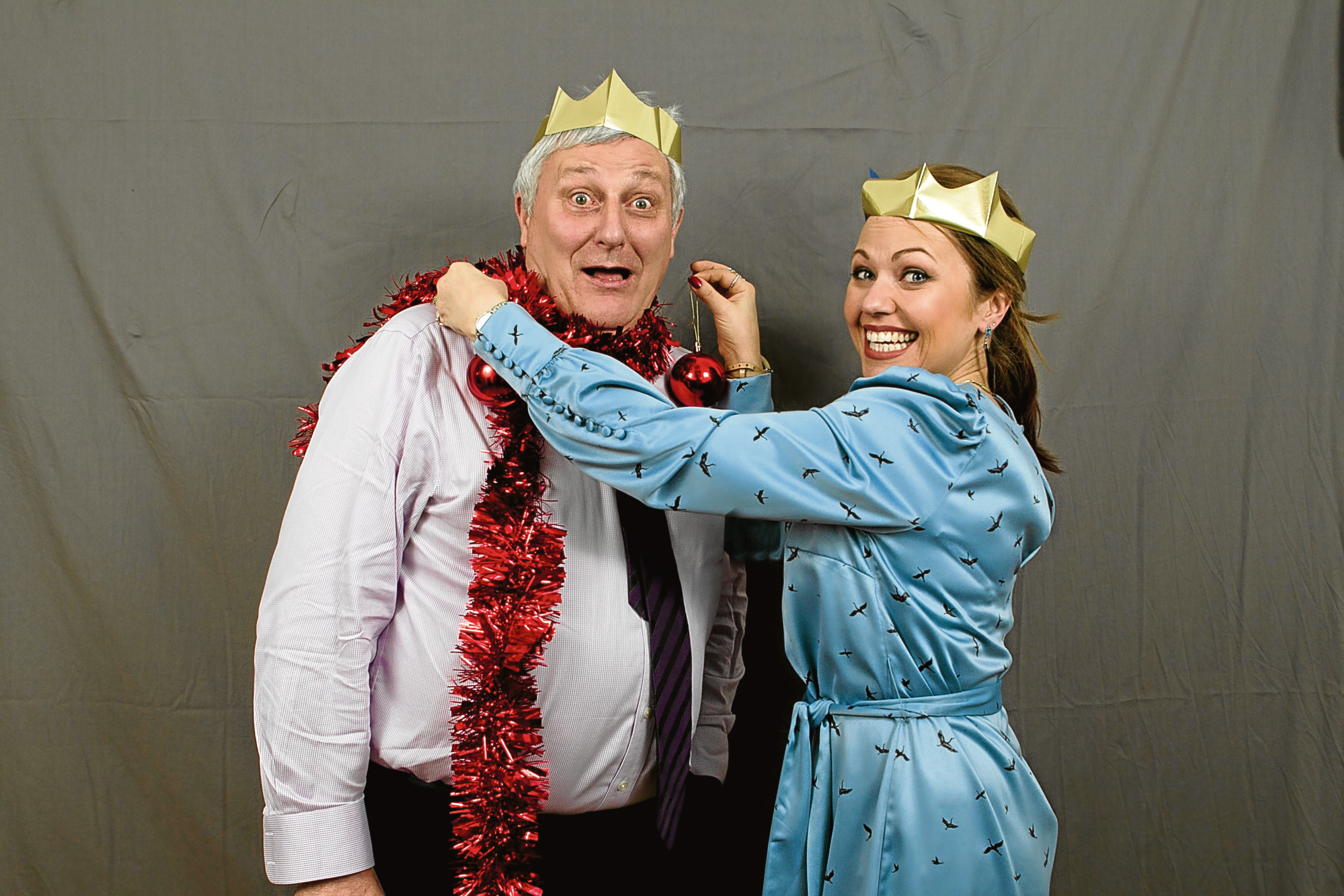 IT is the season of goodwill, even for rival politicians more used to swapping barbs than cards, but as hostilities cease for the holiday season, we speak to some MSPs who have found friendship across party lines.
Here, KIERAN ANDREWS meets the politicians with pals on the opposite side
John Finnie could have ended Gail Ross' political career before it began.
Sitting in Wick Village Hall in 2011, the young prospective councillor faced a man who was vetting her for selection in a by-election while both were members of the SNP.
But John, now a Green MSP for the Highlands and Islands, says the political rise of the woman who sat across from him was never in doubt.
She went on to win that contest and was elected to Holyrood as MSP for Caithness, Sutherland and Ross, five years later.
"It could have been over before it got going but that was never in danger," John said.
And the friendship has worked both ways.
When John quit the SNP in 2012 over the party's decision to end its long-standing opposition to NATO, many people he counted as friends and colleagues "were understandably uncomfortable initially."
That was not the case with Gail, however, who texted him to offer support and say that although she disagreed with his decision to resign, she admired his principle.
"I don't really feel the dynamic changed," she said.
"John has probably been one of my biggest supporters outside the party since I've been elected.
We've known each other a long time and he is a trusted confidante. I can go to him with anything.
"We don't agree on everything but we are respectful of each other's positions."
John added: "It would be tedious if everyone agreed on everything.
"We need a variety of views, views that are genuinely held."
The pair still bounce off each other when in company and are united in standing up for the Highlands.
"There's a lot of challenges for MSPs and it's important to realise there are fewer things that involve party politics and lots of things are about communities," says John.
"Gail is a hard-working, conscientious ambassador for her area.
"I think it's vital and think possibly more so in the Highlands and rural areas.
"People are sometimes uncomfortable about party politics and if I say I am working with colleagues across the Highlands, then people like that."
Gail adds: "I think as a Highlands group of MSPs everybody largely gets on.
"In some instances if people come with a case and they say they have already been to someone like John then we can, with their permission, work together and be more effective."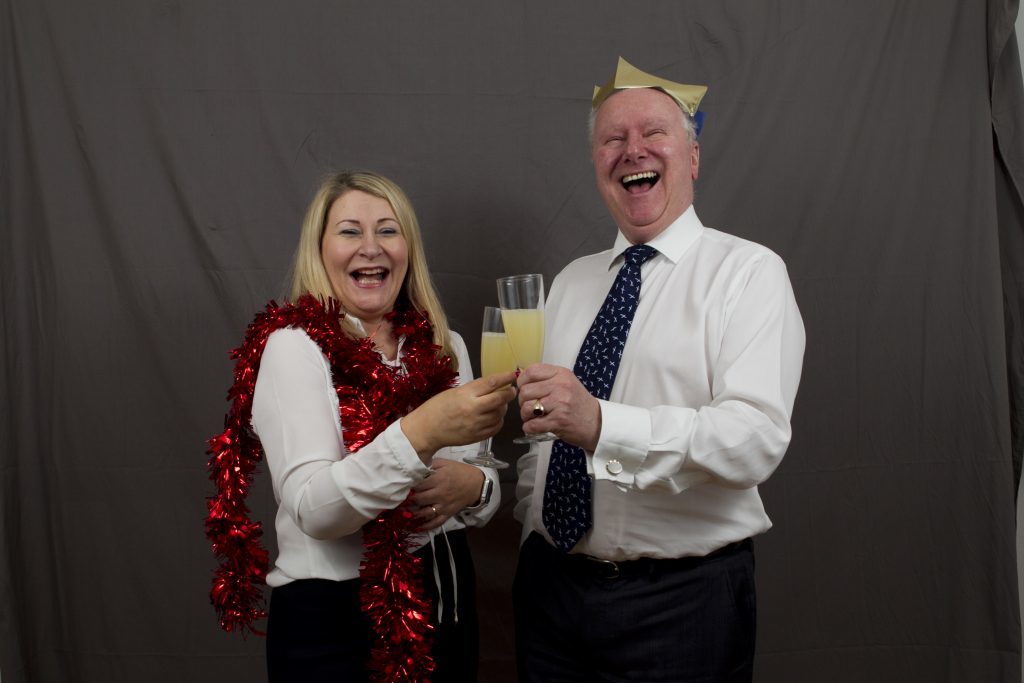 IF you were to tune into proceedings at the Scottish Parliament, you probably wouldn't pick out Alex Neil and Pauline McNeill as pals.
They were elected MSPs in 1999 and have clashed in the chamber on several occasions.
But they are firm friends outside the chamber and, in fact, say they are pretty closely aligned, politically as well as personally.
Well…with the exception of the questions over independence and Brexit.
Alex, SNP MSP for Airdrie and Shotts, is one of the few in his party who publicly stated their support for a leave vote in the EU referendum, while Pauline, a Labour MSP for Glasgow, is a "reluctant remainer".
Despite that, the duo are part of a cross-party group that has come together to examine the Scottish impact of quitting the EU.
Just don't expect them to let their camaraderie spill over into the workplace.
"If we bump into each other after a heated debate we might give each other some grief," reveals Pauline.
"But it's almost a bit of a performance in the chamber. There has to be a bit of respect for people who have a different position about something.
"The fact we disagree, and that can get very heated, should not prevent friendships and dialogue outside of that. If you take yourself too seriously you shouldn't be here."
Away from politics, the couple know each other's families and Alex is friendly with Pauline's husband, Joe.
He said: "In 1999, although no two people from different parties shared rooms, the building was such that you had to walk past each other's offices.
"We all got to know each other in the old building but when we came here the atmosphere wasn't conducive to socialising.
"Pauline and I have worked together on different campaigns. With the exception of independence and Brexit our politics are pretty similar."
But being in the same place on the political spectrum is one reason why opponents can be pals. The other is more human.
"No democratic parliament would work if you didn't have friendships across parties," says Alex.
"You have got to have people you can go for a coffee with – and everybody enjoys a gossip!"
Pauline chips in: "Especially Alex – and he always has good gossip."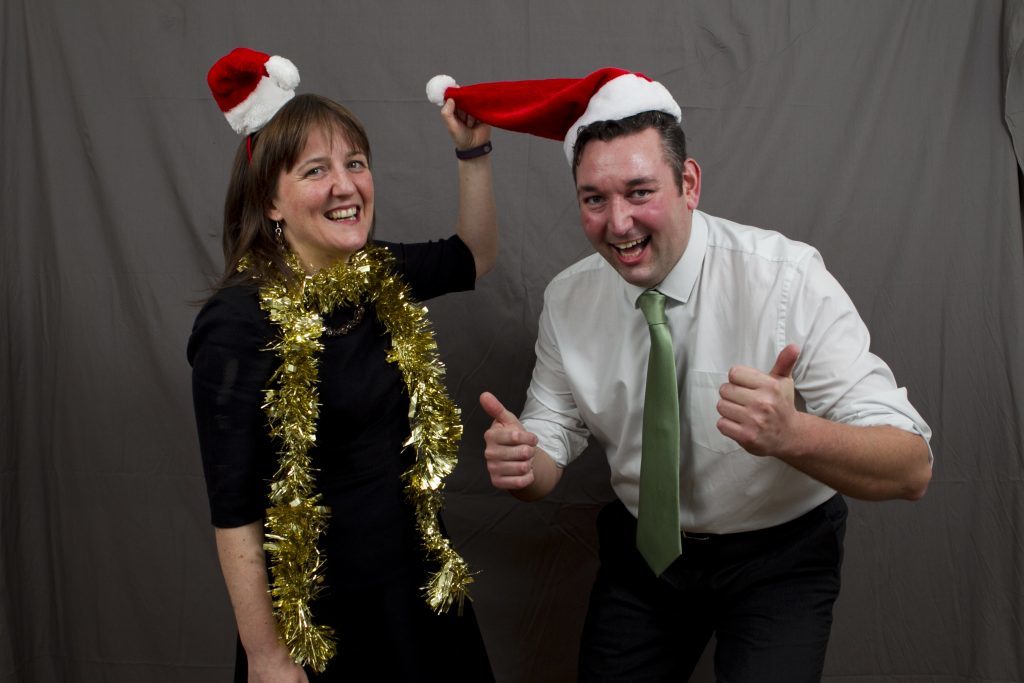 Never let it be said that the SNP's children's minister Maree Todd is scared of a challenge.
Not only is she the only woman on the Scottish Parliament's rugby team – she is the only MSP in the squad who is not a Conservative.
Party loyalties are left at the door and it's a love of sport that allowed her and Tory shadow health spokesman Miles Briggs to talk beyond politics.
The pair, both elected last year, got to know each other at the start of term and then as members of Holyrood's health and sport committee.
They sat together to witness Scotland crush Australia 53-24 in the recent historic Autumn Test.
Maree, SNP MSP for the Highlands and Islands, said: "I'm the only MSP on the parliamentary rugby team who is not a Tory – but they look out for me on and off the pitch!
"Miles and I had good fun at the rugby and sport is one of the things that brings us together.
"I've felt very strongly since I came into politics that the vast majority of politicians are in it for the right reasons – we just have different views on how to get there."
Miles, a Tory MSP for Lothian, joked the duo dropped all political rivalries "for 80 minutes" during the match.
But he added MSPs have to be able to work with one another across the political spectrum and have respect for each other.
"While the public often just see the confrontational approach at First Minister's Questions or in many debates in the Chamber, MSPs can often be found working on a cross-party basis on important issues," he said.
"In addition, there is a lot of work done in the Parliament's Committees and in Cross-Party
Groups that is sometimes much more consensual and often productive.
"Many MSPs often also enjoy having a coffee or quick drink with colleagues from other parties in order to reflect on the day's main political events and catch up on any gossip!"
And Maree has a thought about how Holyrood's seating plan could be rearranged to lessen confrontational scenes.
She said: "In Norway people from regions sit together in the chamber rather than party groupings.
"You get more done if you work together."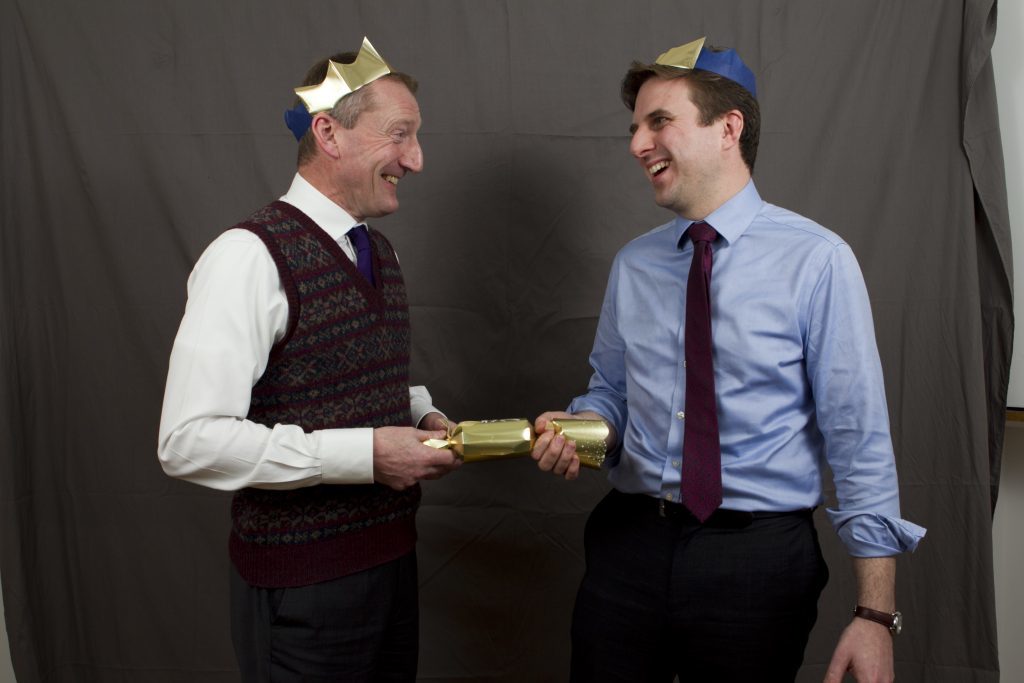 It was a political "eyes met across a crowded room" moment.
In fact, it was several of them. But Labour's Daniel Jonhson and Lib Dem Tavish Scott's peepers usually roll rather than lock.
The MSPs have to deal with a lot of technical language as members of Holyrood's education committee, where witnesses can lapse into technical flimflam.
And that is how they bonded.
Daniel said: In my first year in parliament, Tavish and have built a friendship based on sharing
'eye-rolls' across the education committee table when encountering the latest bit of jargon or waffle."
"While Tavish might be a Liberal and I'm Labour, we have a shared intolerance of bureaucratic waffle."
The pair first met at an election hustings in 2016.
As one of the MSPs elected at the first reconvening of the Scottish Parliament in 1999, Tavish, Lib Dem MSP for the Shetland Isles, decided he had spotted a talent.
"Since the election we have both served on the Parliament's education committee and we have frighteningly similar views," he said.
"It is not just being critical of the Government but we are more than happy to hold their feet to the fire if John Swinney is appearing and is in full waffle mode.
"Parliament is less collegiate than it was in the first term. That is less to do with the members and more to do with where we are.
"The move here changed how we socialised. However, the intake at the last Scottish election was the best we have had. Lots of bright young men and women will develop into great assets to their parties and to the Parliament."
And the mentoring is something that is appreciated by the younger man.
Danie, Labour MSP for Edinburgh Southern, said: "Tavish has seen it all, whereas I hope I come with fresh ears and eyes.
"That makes swapping thoughts really interesting and useful – for both of us I hope!"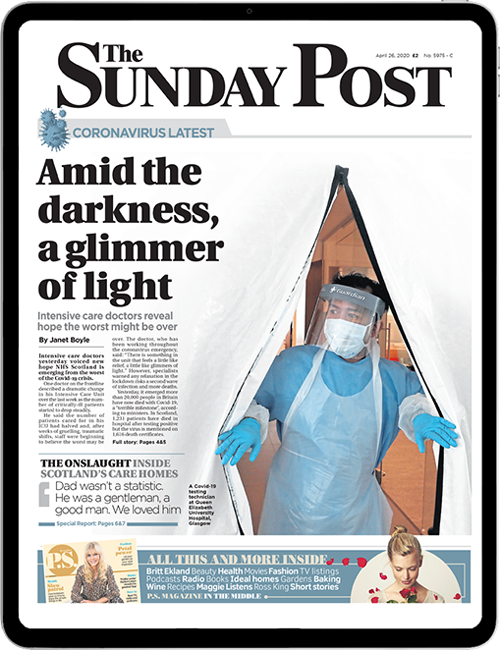 Enjoy the convenience of having The Sunday Post delivered as a digital ePaper straight to your smartphone, tablet or computer.
Subscribe for only £5.49 a month and enjoy all the benefits of the printed paper as a digital replica.
Subscribe